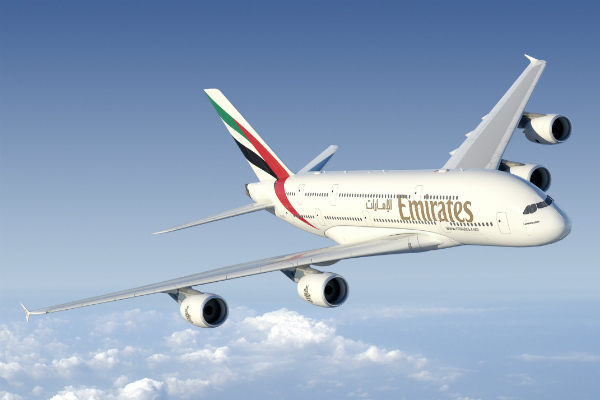 UAE-based carrier Emirates recently announced daily connections to the French city Lyon, raising the frequency between the two cities to seven per week.
The two additional flights to Lyon, from 2 August, will be operated by a Boeing 777-300ER with eight first class, 42 business class and 304 economy class seats. Both will follow the current EK081 schedule, leaving Dubai at 1435 and arriving in Lyon at 1930 before returning at 2155 for a 0615 arrival in Dubai the next day.
Additionally, there will be a new connection to Paris every Tuesday morning from 7 August, making it the carrier's total of three daily flights to Paris on Tuesdays. EK071 will leave Dubai at 0405, arrive in Paris at 0925 and depart again for Dubai at 1125, landing at 2000. The flight will be operated by a three-class A380 with 14 first class, 76 business class and 429 economy class seats.
Emirates said the additions would give travellers from Lyon and Paris more choice for connecting flights to cities in Asia.
"Lyon is becoming a valuable international hub"
"Linking the two cities with daily flights is a big move and a powerful boost to the bilateral exchanges. The attractiveness of Lyon as a metropole is thus stronger than ever and the partner cities are boosting their close relationship. Now, more than ever, travel is becoming more flexible with optimum transit between Lyon, the Middle East and Asia. Thanks to those daily flights, Lyon is becoming a valuable international hub", said David Kimelfeld, president, Metropole of Lyon.
The cooperation agreement with the City of Dubai, signed in 2006, aims to boost exchanges between the two communities in diverse fields, ranging from urban transit, public lighting, services to individuals, smart cities and mobility.