Emirates announces new codeshare agreement with Jetstar Pacific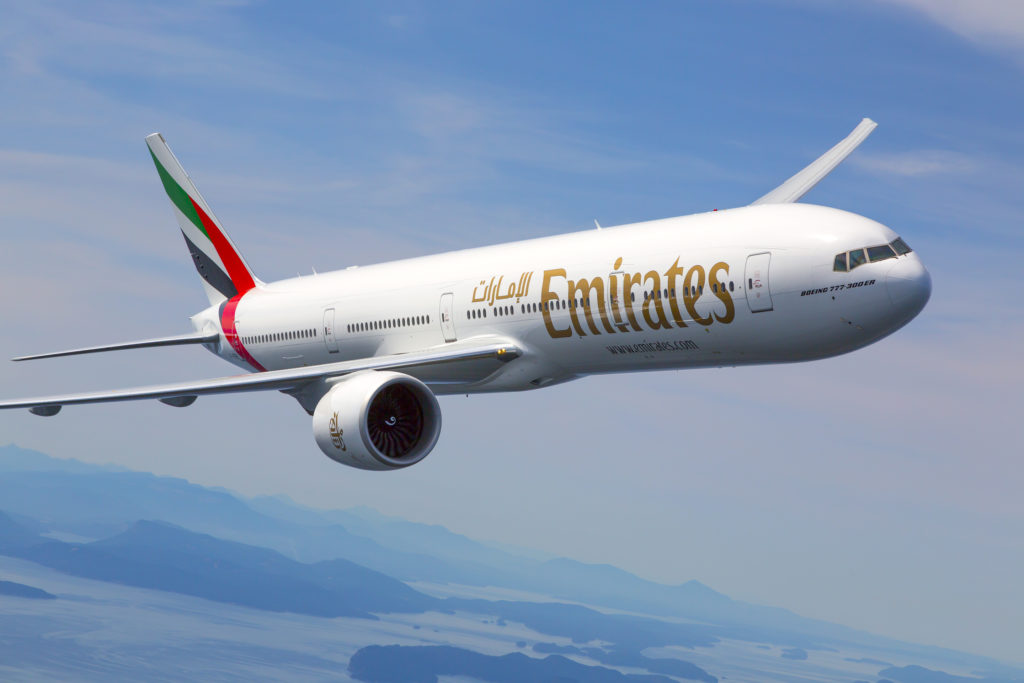 Emirates and Jetstar Pacific have announced a new codeshare agreement expanding the existing partnership between the two carriers. Under the new agreement, Emirates passengers can enjoy connectivity from Vietnam to key cities in Singapore, Thailand, Japan, China, Hong Kong and Australia.
Codeshare agreement is a business agreement in which two or more airlines share the same flight. Airlines publish and market the flights of each other under its own airline designator and flight number.
The new codeshare services from Ho Chi Minh City and Hanoi connect Emirates passengers to 14 Vietnamese cities beyond Ho Chi Minh City and six cities beyond Hanoi.
The Vietnamese cities that are covered by the new codeshare routes include: Ban Me Thuot, Phuquoc, Dalat, Quinhon, Tamky-Chulai, Hue, Pleiku, Nha Trang, Vinh City, Tuy Hoa, Dong Hoi, Thanh Hoa, Haiphong, and Da Nang in addition to Ho Chi Minh City and Hanoi.
Under the agreement, Emirates' flight number will be placed on Jetstar Pacific's services to all codeshare destinations.
Emirates will also operate codeshare flights with Jetstar Pacific between the latter's hub in Ho Chi Minh City and Singapore, as well as Bangkok, both of which serve as connections for Emirates passengers continuing their travel to Brisbane, Melbourne or Sydney.
The codeshare partnership will allow customers to purchase connecting flights using one reservation, and a smooth ticketing, check-in, boarding and baggage check experience during the entire journey.
Adnan Kazim, Emirates' divisional SVP of strategic planning, revenue optimisation and aeropolitical affairs, said: "Emirates' customers will benefit from enhanced connectivity to numerous destinations in Vietnam and beyond while also enjoying the convenience and rewards of the integrated loyalty programme Skywards, wherein customers may earn and redeem Skywards Miles on the codeshare flights.
"Customers will benefit from enhanced connectivity…while also enjoying the convenience and rewards"
"Jetstar Pacific's route network of 16 domestic destinations in Vietnam in addition to 6 international cities within Asia complements flights from Emirates' European network into Vietnam and from Australia to Vietnam via Singapore and Bangkok. This further enhances our global network that spans more than 160 destinations worldwide."
This sentiment is echoed by Jetstar executive manager, networks and partnerships, Alan McIntyre. "This codeshare is another way we are fulfilling our promise to make the world more accessible, by giving Emirates' customers access to our growing Vietnamese network.  We are proud to extend our cooperation with Emirates' Skywards, offering its members earn and redemption opportunities on Jetstar Pacific," he said.
Alan McIntyre, Jetstar executive manager, networks and partnerships, said this was another exciting announcement for Emirates and Jetstar as they continue to grow and develop their valuable partnership.
Emirates currently operates codeshare flights to 23 sectors with Jetstar (JQ) and 12 sectors with Jetstar Asia (3K).
On Emirates' codeshare flights with Jetstar Pacific (BL), passengers will enjoy the generous complimentary baggage allowance as on Emirates flights as well as in-flight refreshments and meals during their journey. Travellers will also enjoy preferred seating, with the first ten rows of BL aircraft allocated to codeshare flight customers.