Deal or no deal: eNett CEO on his once-in-a-lifetime pitch in a taxi
TD speaks with eNett founder and CEO Anthony Hynes on how a taxi ride led to a deal with Travelport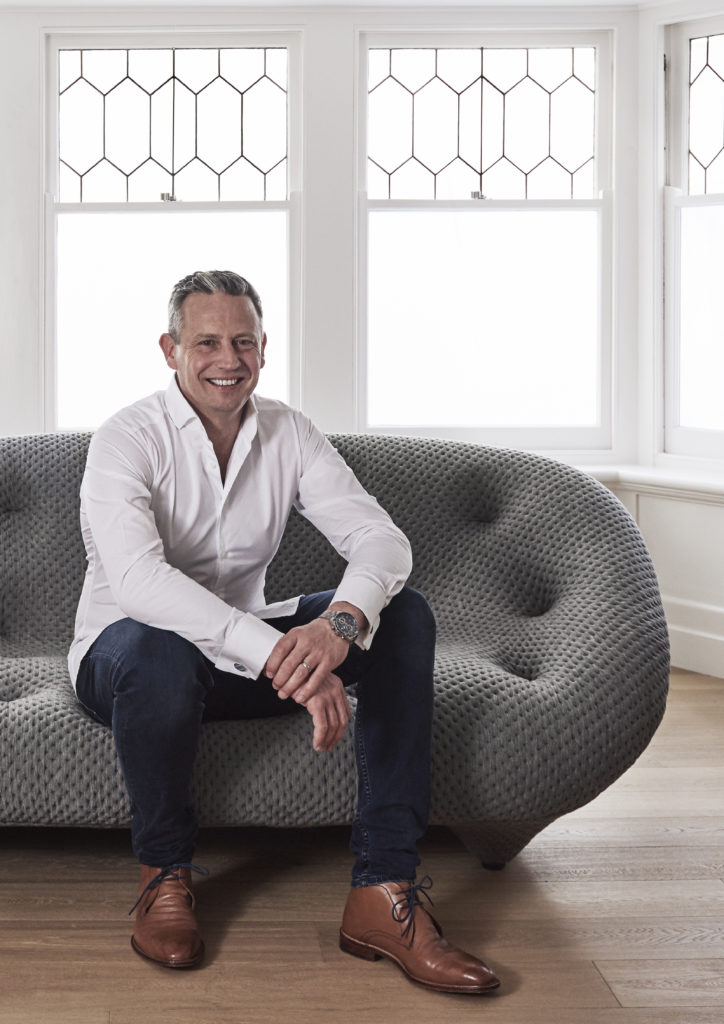 They say that you should know your business inside and out for you will never know when an opportunity strikes. Learn from Anthony Hynes, founder and CEO of payment firm eNett, who seized his chance in the back of a taxi!
Hynes is a serial entrepreneur and founded eNett eight years ago with the aim to simplify the flow of payment. Hynes became interested in payments while writing his MBA thesis, which looked at the intricacies behind the payment flow of a telecommunications company providing bill payments through a phone line. He found the idea fascinating and realised that "every trade in global commerce, perhaps save from a small number of barter communities, requires a payment – and when you look at it through that lens, payments are as important to commerce as energy, and even energy needs payments."
"It was when I was asked to come up with a solution for a hotel chain bogged down with manual reconciliation that I had my 'eureka moment' about using Virtual Account Numbers (VANs) to automate payment processes. I could see this was a huge issue in the travel industry and presented a chance to disrupt the market. As an entrepreneur, I couldn't resist the challenge," Hynes told me in an exclusive chat for TD Media.
Shocked at how primitive the payment process was, Hynes also saw that B2B payments were very complex as different suppliers required different payment methods. Immediately, he saw the opportunity to simplify and automate the process.
Seizing the opportunity
The turning point for Hynes and the company was in 2013 when he bagged a meeting with Travelport, which is a multi-billion-dollar giant in the travel industry. Hynes got the opportunity to pitch the vision behind eNett to the President, Gordon Wilson. "I had pushed hard to get face-time with him and so when Gordon cancelled to catch a plane, I knew I couldn't let the opportunity pass by. So, I suggested I travel with him in his taxi to the airport. You could say it was the most important taxi ride of my life!" he says.
"A concept that could not be disputed"
"When I hijacked Gordon Wilson's taxi in Melbourne on our first meeting, he told me eNett wasn't ready for Travelport. And so on the way to the airport, I knew I had to convince him otherwise. I spoke to Gordon about the benefits of ditching manual reconciliation and what automating payments would bring not just to Travelport, but to the whole travel industry. He realised this was a concept that could not be disputed, so he agreed to continue discussions. But the persistence paid off. I secured investment for eNett," Hynes continues.
Pitching is of vital importance for companies, especially for start-ups. Most companies opt to pitch at conferences to seek opportunities, investors and partnerships. However, competition in the travel industry is rife in the so-called "lions pit".
"Be confident in the product you are trying to push. If it has a strong point of differentiation there should be nothing holding you back from bringing in sales. Being resilient is another key piece of advice companies should bear in mind. The ability to cope and adapt to challenges in the market should never be underestimated, and this is an attribute that will hold you in good stead amongst the competition," are some of the words of wisdom from Hynes when it comes to pitching about your business.
B2B travel payment revolution
We have seen a huge evolution in payments, but many of these are on the consumer side, such as contactless NFC technology. Payment technologies and methods are arguably increasing faster than travel companies can keep up with them, however, digitisation is essential if organisations are to remain competitive– the quicker travel companies transform, the stronger they will be.
"Everything these days is about speed and processing power, no matter whether you operate in B2C or B2B. At eNett, we pledge to provide our customers with fast, easy and safe payments, which is why we update our technology platform every two weeks. And this commitment to product innovation and customer experience has paid off. eNett is the No.1 in international virtual card payments for the travel industry," Hynes said with pride.
Hynes added that the goal of eNett is to lead the B2B travel payment revolution as it aims to provide a truly frictionless experience to its clients. Ultimately, Hynes wants to eliminate the pain points to make supplier payments as easy as clicking a button.
"We've grown constantly year-on-year, and I have no intention of stopping now. Not only that, we're helping our customers grow their own businesses too by delivering awesome payments solutions that enable them to work smarter and more efficiently," he said.
"Culture eats strategy for breakfast"
"If work isn't at least 50% fun, then leave"
Hynes know all too well that the path to success is not smooth. After founding several companies, Hynes also suffered rough patches in his career. He says, "If you don't have 100% belief in what you are doing, don't bother. It's that belief that's going to give you the energy and tenacity to succeed. There are currently so many game changing tech companies, so there's no need to settle for one you don't feel passionately about. I try and meet with all new employees and I always say to them if work isn't at least 50% fun, then leave. Life's too short to be unhappy, particularly given how much time you spend at work."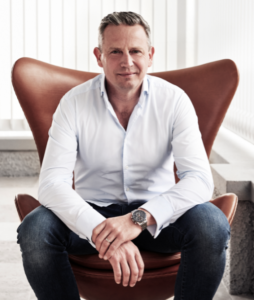 Hynes is also a firm believer that his success is thanks to his team. He takes recruitment very seriously thinking that it will pay the dividends in the long run.
"Never be afraid to hire people better than you. As I always say, 'if you're the smartest person in the room, you're in the wrong room.' At eNett, I'm fortunate to be working with great people who are the best at what they do. And, we make a point to have fun along the way. I firmly believe 'culture eats strategy for breakfast', and so I look for people who exude eNett's four values of being bold, fast, easy and fun," he says.
The right people can make or break an organisation. If you are looking for team members for your path breaking venture, the best talents await you at TD Jobs.