Epic outdoor adventures in Texas
The dynamism, scope and sheer vastness of Texas offer unparalleled outdoor adventures throughout the state. Whether in the desert, the hill country, on the coast, or even in the cities, there are ample opportunities for exciting open-air experiences.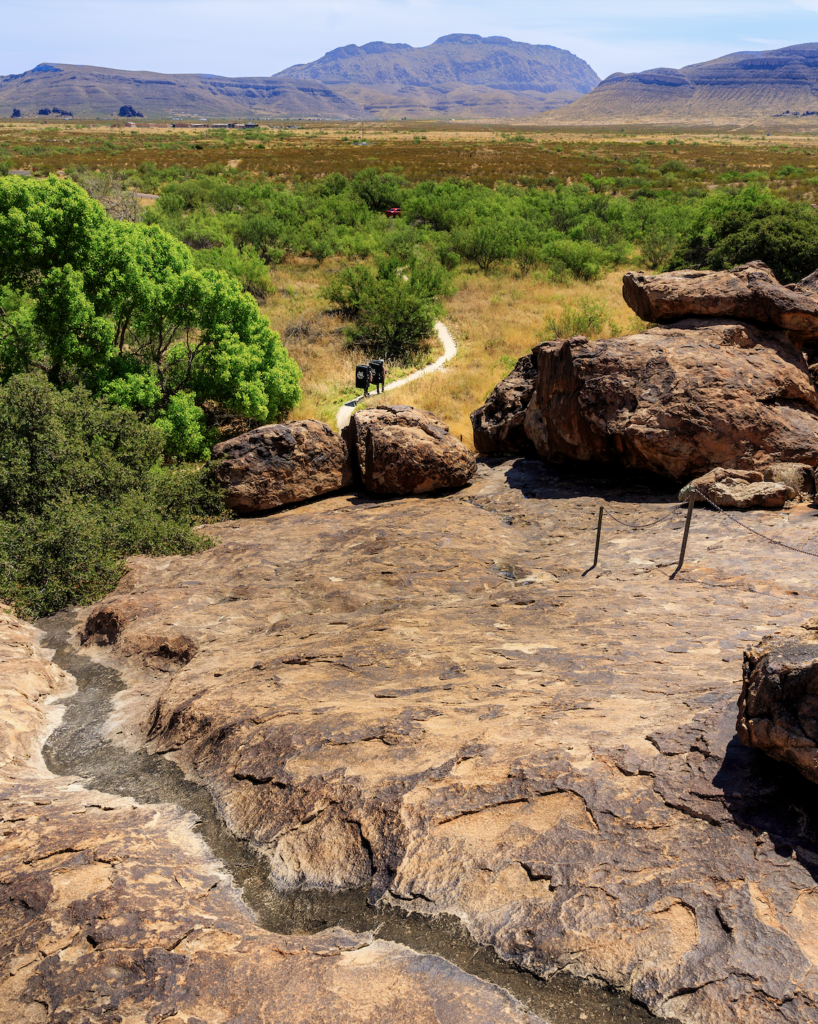 Adrenaline-inducing obstacles at rock-climbing hotspot, Hueco Tanks State Park
With an epically diverse landscape and a host of mountain ranges, it is perhaps no surprise that Texas is home to some of the most acclaimed spots for rock climbing. Of these, Hueco Tanks State Park and Historic Site in West Texas, which boasts 860 acres of rocky obstacles is a mecca to the rock-climbing community. Here, bouldering (low-altitude rock-climbing) is particularly popular, with arches and mushroom-shaped rocks as technically challenging as they are beautiful. In the spring the park hosts Hueco Rock Rodeo, a competition which attracts the best in the sport.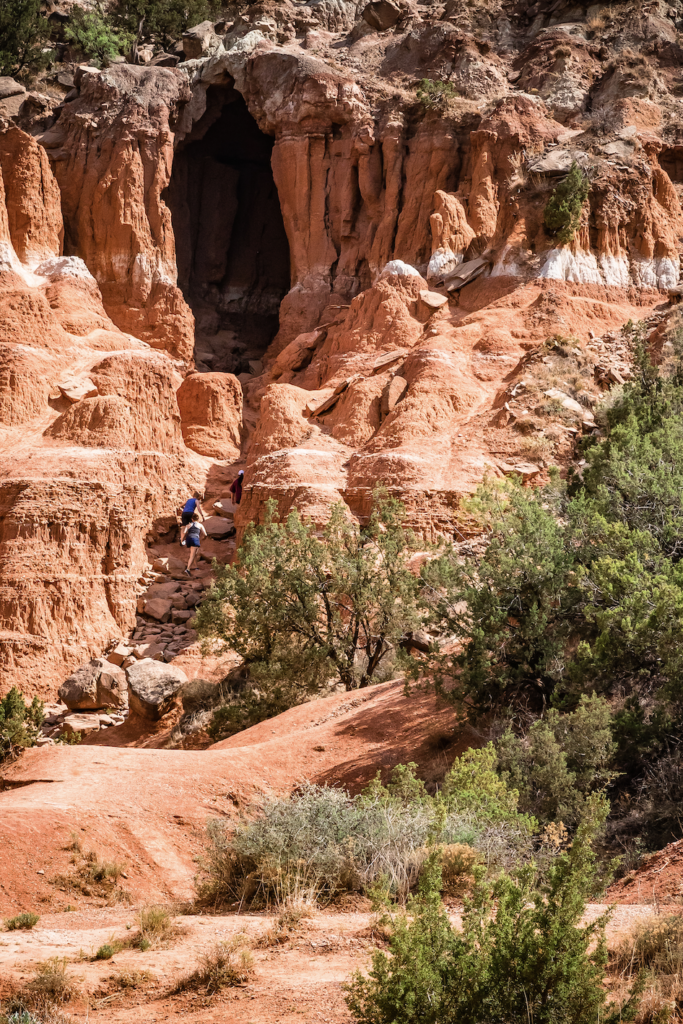 Bountiful adventures in the second largest canyon in the US, Palo Duro Canyon State Park
Palo Duro Canyon State Park which, as it name suggests, is home to Palo Duro Canyon, Texas' answer to the Grand Canyon and the second largest canyon in the US. Pack your hiking boots for an adventure through a winding outdoor wonderland that reaches 120 miles in length from Canyon to Silverton, measures 20 miles wide, and has a maximum depth of 800 feet. Visitors can explore the canyon by foot, mountain bike, horse or car, with more than 30 miles of hiking, biking and equestrian trails available. Campers, nature lovers, and twitchers are all welcome, with camping readily available on the canyon's rim or the canyon floor. Guided tours of the park are also available from the Old West Stables on the canyon floor to Timber Creek Canyon.
River Activities and America's best water park in New Braunfels, Greater San Antonio
For travellers looking to cool down and take a break from the hot Texas sun, look no further than New Braunfels, where you will find a whole host of fun, refreshing water recreation options. With not one but two rivers to dive into, visitors seeking watery adventures will love the Comal River and the Guadalupe River for tubing, kayaking, rafting, boating and fishing. What's more, Canyon Lake is only a few minutes away, featuring beaches, beautiful views and boat rentals. Schlitterbahn Waterpark New Braunfels has often been named America's best water park and offers a plethora of aquatic adventures.
Surf the sand waves of the Chihuahuan Desert in Monahans Sandhills State Park
Monahans Sandhills State Park, West Texas, is famous for one activity above all – sand boarding. Its 4,000 acres of ever-changing landscape (due to the West Texas winds) make it truly unlike any other Texas destination. Whether you wish to bring your own board or rent a sand disc from the park Headquarters, this protected area and its extraordinary thriving ecosystem are yours to explore. Further into the park enjoy stunning panoramic views from the park's epic dunes which reach up to as high as 70ft that can be hiked or surfed at any age.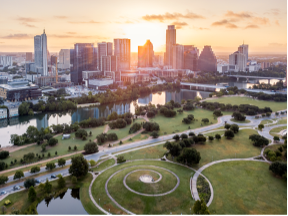 Visit Austin, America's most 'outdoorsy' city
Austin is known for its great outdoors, both within the city limits and in the nearby rural Texas Hill Country. The is plenty to explore from winding hiking and biking trails to cool swimming holes and lakes perfect for paddling…. Almost unfathomable as part of the city, is the 10-mile Ann and Roy Butler Hike-and-Bike Trail at Lady Bird Lake, a beautiful, leafy path which skirts shimmering waters with a fantastic view of the Austin cityscape. Keen hikers also won't want to miss a trek up the Lake Austin/ 360 Bridge Overlook Trail where they'll find spectacular views of Austin's Penny Backer Bridge, Lake Austin and the surrounding Hill Country. The adventure continues on the Biking Violet Crown Trail and the Barton Creek Greenbelt, with excellent opportunities to try out mountain biking. Keen swimmers may head to the historic Barton Springs Pool, just minutes from downtown Austin.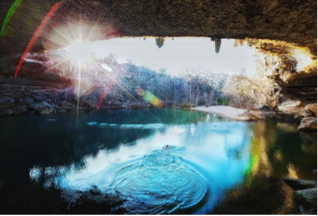 Swim, dive and marvel at the geological wonders of the Hill Country
Located a 40-minute drive from Austin in Texas Hill Country is geological wonder, Hamilton Pool Preserve – a historic swimming hole formed by the Hamilton Creek Park spilling out over limestone outcroppings, creating a dramatic 50-foot waterfall that plunges into a canyon. Just a 30-minute venture further south of the Hamilton Pool Reserve, is another stunning natural swimming spot Jacobs Well. Jacobs Well is a perennial karstic spring flowing from the bed of Cypress Creek, a fascinating natural formation made up of an underwater cave system. The most daring of divers can even plummet more than 130 feet below the surface of the Earth.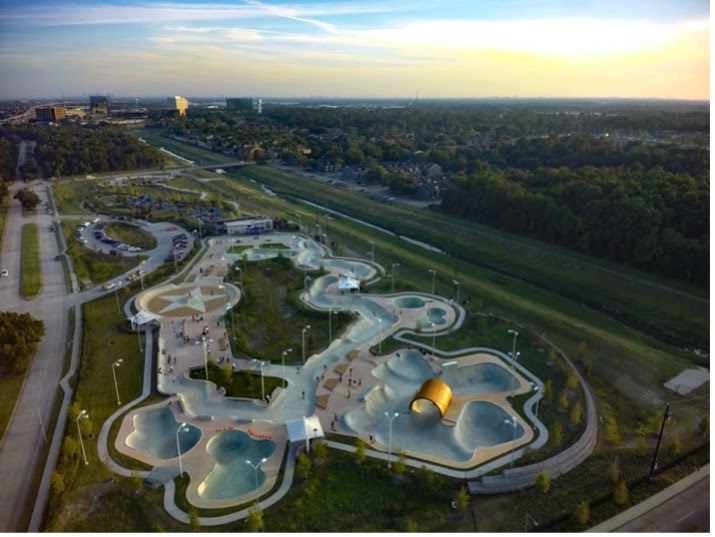 No need for a boat to water-ski in Houston, where extreme sports thrive
Perhaps unsurprisingly as the fourth largest city in the US, Houston certainly doesn't do things by halves. This city takes enjoying the outdoors to new heights – and in many ways quite literally as home to the Greater Houston Soaring Association, and iFly Houston where adrenaline-seekers can try their hand at skydiving. Soaring is a type of gliding using motor-less flight, taking place every weekend (weather permitting) where adventurers can fly over great distances for hours. Water aficionados may prefer to visit Wake Nation where they can challenge their balance and coordination, either in the practice pond or battling custom-built jumps, grind rails and sliders in the man-made lake – all extraordinarily without the need of a boat. Away from the water and onto wheels, Houston is also home to Greenspoint Spring Skatepark – the largest free skatepark in the US (72,000 square feet), where skaters can also marvel at the competition-scale Texas bowl.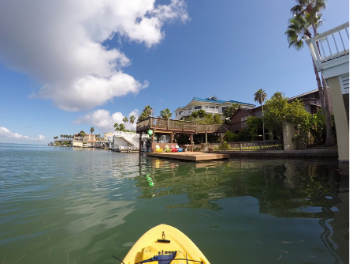 600 miles of coastline and all the activities to show it
Texas comprises 600 miles of the Gulf of Mexico's coastline. From South Padre Island to Galveston Bay, the warm, salty waters are host to a great variety of watersports including surfing, parasailing and kiteboarding. Surfing hotspots include Matagorda Beach where you can also drive along the beach in a 4×4 and hike along the dune trails, and the beach which comprises five miles of sand at Mustang Island – a short drive from Corpus Christi over the JFK Memorial Causeway. Alternatively, keen anglers may be drawn to group deep-sea fishing trips in the open ocean off South Padre Island, or be tempted by the calm marshes of the coastline's beautiful bays where life under the water is abundant for exploring.