Etihad's fuel reduction equals 850 Abu Dhabi to London flights
Etihad CO2 emissions reduction 850 equal to Abu Dhabi to London flights
Contributors are not employed, compensated or governed by TD, opinions and statements are from the contributor directly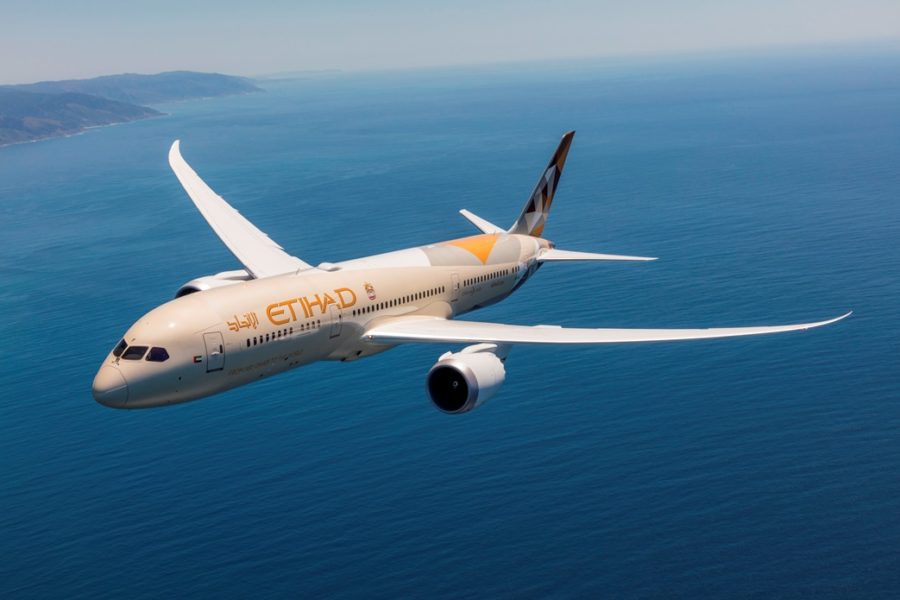 Committed to a goal of fuel efficiency and a carbon neutral footprint of 50% of 2005 levels by 2050, Etihad have announced they slashed 195,000 tonnes of carbon dioxide emissions during 2017.
The implementation of a range of fuel-saving projects and initiatives introduced last year, after saving 60,000 tonnes of fuel during 2016, seems to have come good for the airline. Making use of the latest in metrological tech, Etihad have empowered flight crew with up-to-date weather patterns, so they can plan and adjust for optimum fuel performance of their aircraft during flight.
Etihad was able to reduce the amount of fuel consumed by its aircraft by over 62,000 tonnes of fuel, which represents an improvement of 3.3% on 2016, the equivalent of 850 flights between Abu Dhabi and London.
Richard Hill, chief operations officer at Etihad Airways, said: "2017 was a particularly good year for fuel efficiency. The combination of retiring some of our older aircraft and increasing the proportion of Boeing 787 aircraft within our fleet, together with optimising our flight paths among a range of other initiatives has made a noticeable improvement to our fuel consumption and emissions profile."
The airline retired several older aircraft in favour of the Boeing 787, one of the most fuel efficient commercial aircraft in operation due to its lightweight composite structure. Etihad currently operates 19 Boeing 787s in its 115-strong fleet of passenger and cargo aircraft, which is one of the youngest in the skies at an average age of 5.4 years.
"We are always looking for new opportunities to reduce our carbon footprint"
Ahmed Al Qubaisi, senior vice president of government and international affairs at Etihad, said: "We place a high value on sustainability and are always looking for new opportunities to reduce our carbon footprint. We're extremely proud of our year-on-year improvement, which benefits not only Etihad in terms of fuel savings but also the environment on a wider level.
"This result is a testament to the focused collaboration of teams across our business as well as strong cooperation with important local and international partners in Abu Dhabi and across our network."
Etihad have an extensive sustainability programme with far-sighted projects, such as working with the Sustainable Bioenergy Research Consortium – comprised of the Masdar Institute and  Etihad Airways, Boeing, ADNOC Refining, Safran, GE and Bauer Resources – to develop an aviation-specific biofuel.
The airline also operates a company-wide operational efficiency drive, al charging departments from engineering to customers services with the responsibility to streamline operations and inculcate a sustainability culture throughout the airlines.