Etihad transforms travel experience from check-in to in-flight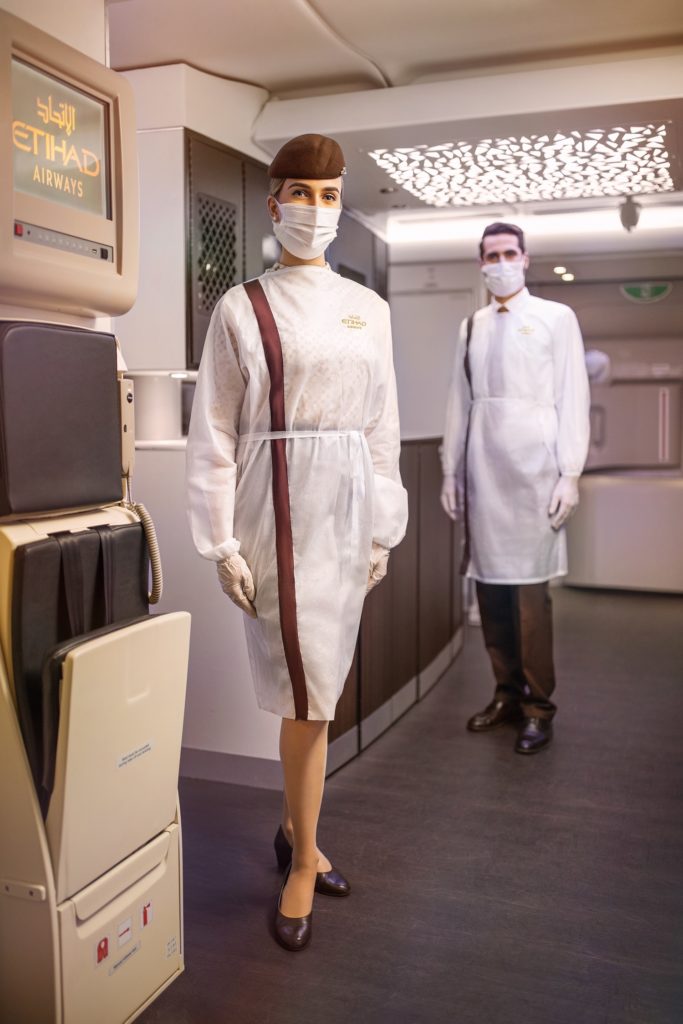 Etihad Airways has a new slogan – Your Wellness. Our Priority. Your flight with Etihad may be an entirely new experience as it imposed new health and safety protocols from the beginning to end of your air travel.
Etihad ensures safer, healthier and with the well-being of passengers at the heart of every journey. Like all great journeys, it begins at the airport where passengers are welcomed by Etihad's Wellness Ambassadors. You will find this support pre-flight and online to check-in and in-flight.
The airline encourages passengers to check-in via the app or online to minimise contact at the airport. Moreover, Etihad's 'fit to fly' self check-in and health screening – composed of respiratory, heart rate, and temperature checks. After evaluation, passengers will be either recommended to proceed to check-in or to do another round of reassessment
There are no-touch and low-touch points at Abu Dhabi Airport. The airport is filled with signage to remind travellers to maintain physical distancing at all times. Also, Etihad imposed stringent cleaning measures with the use of ATP swab technology to measure the amount of bacteria on surfaces in the airport and aircraft. Lastly, Boarding is conducted row by row to prevent queues.
Etihad Airways is set to resume flights to 42 destinations this July (dependent on UAE regulations).
"The future of travel has never been safer or more exciting," says Mohamed Husain Ahmed, general manager of Abu Dhabi International Airport.