Etihad Airways, the national airline of the UAE, launched its regular flight service between Abu Dhabi and Tel Aviv, Israel. Additionally, this week Israel was added to Abu Dhabi's 'green list', giving quarantine-free travel for visitors arriving in Abu Dhabi.
The launch of scheduled operations comes as the next historic step in developing diplomatic, trade and tourism ties between Israel and the UAE, which were inked as part of the Abraham Accords in September 2020.
Abu Dhabi's Etihad Airways EY598, the first scheduled flight from Abu Dhabi International Airport to Ben Gurion International Airport, took to the skies. On board the flight was a diplomatic and economic delegation representing the UAE. The delegation includes Mohamed Al-Khaja, UAE's first ambassador to Israel, Eitan Nae'eh, Israel's head of mission to the UAE, and Tony Douglas, Etihad's Group CEO.
The flight landed at Ben Gurion Airport and was received with the traditional water cannon salute. A welcome reception followed, with speeches given by the UAE's ambassador to Israel, Etihad's Group CEO, and Shmuel Zakay, CEO of Ben Gurion International Airport.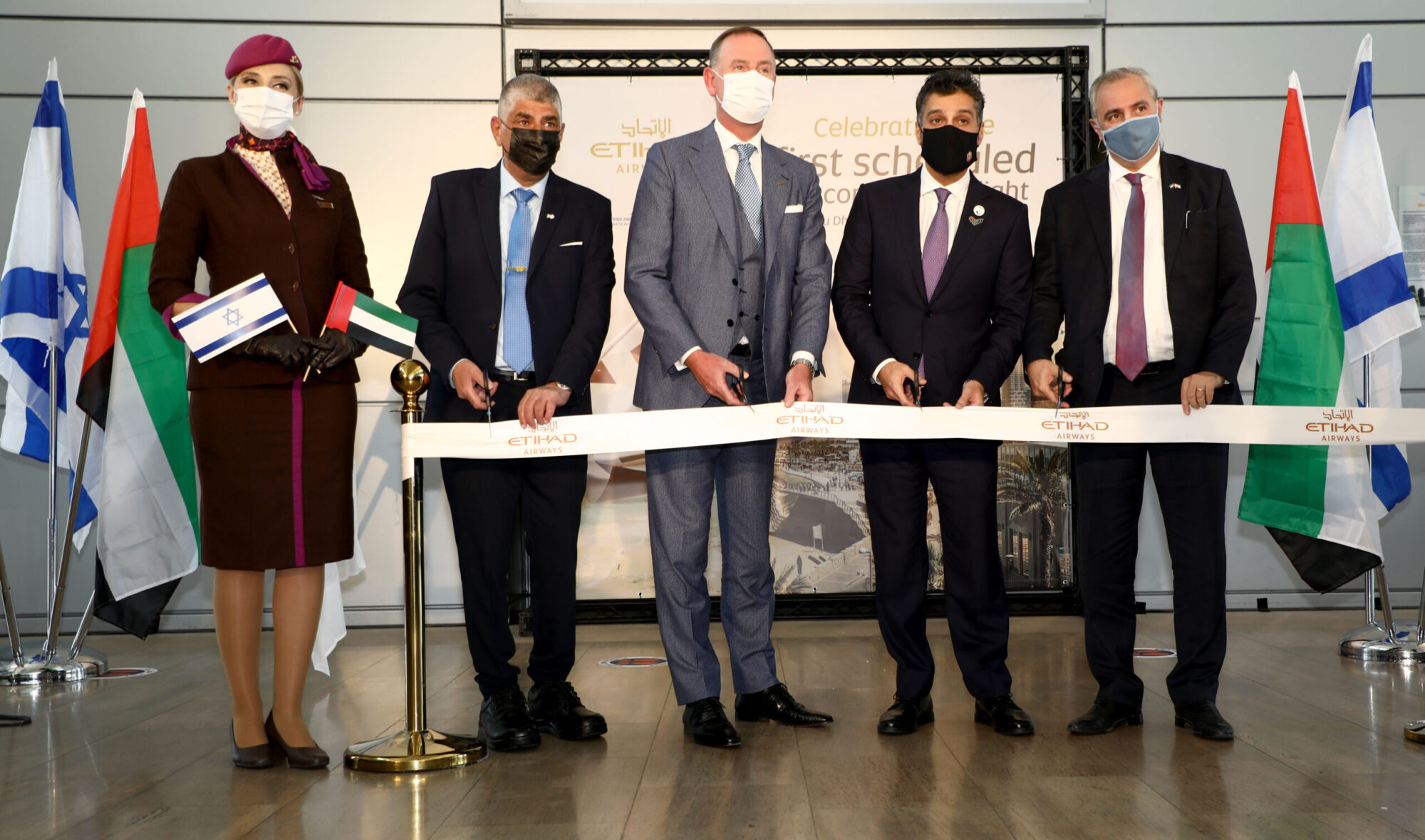 Tony Douglas said: "Today is a hugely significant moment in Etihad's history, as we operate our first scheduled commercial flight into Tel Aviv. Last year, we witnessed the UAE and Israel make history when signing the Abraham Accords, and we are tremendously excited about the opportunities this poses to Etihad, and our home Abu Dhabi."
The route will be operated by one of Etihad's flagship aircraft, the Boeing 787-9 Dreamliner. With 290 seats – 28 Business studios and 262 Economy smart seats, the Dreamliner features Etihad's renowned e-box entertainment system and inflight wi-fly connectivity network.