Etihad marks graduation of 140 UAE nationals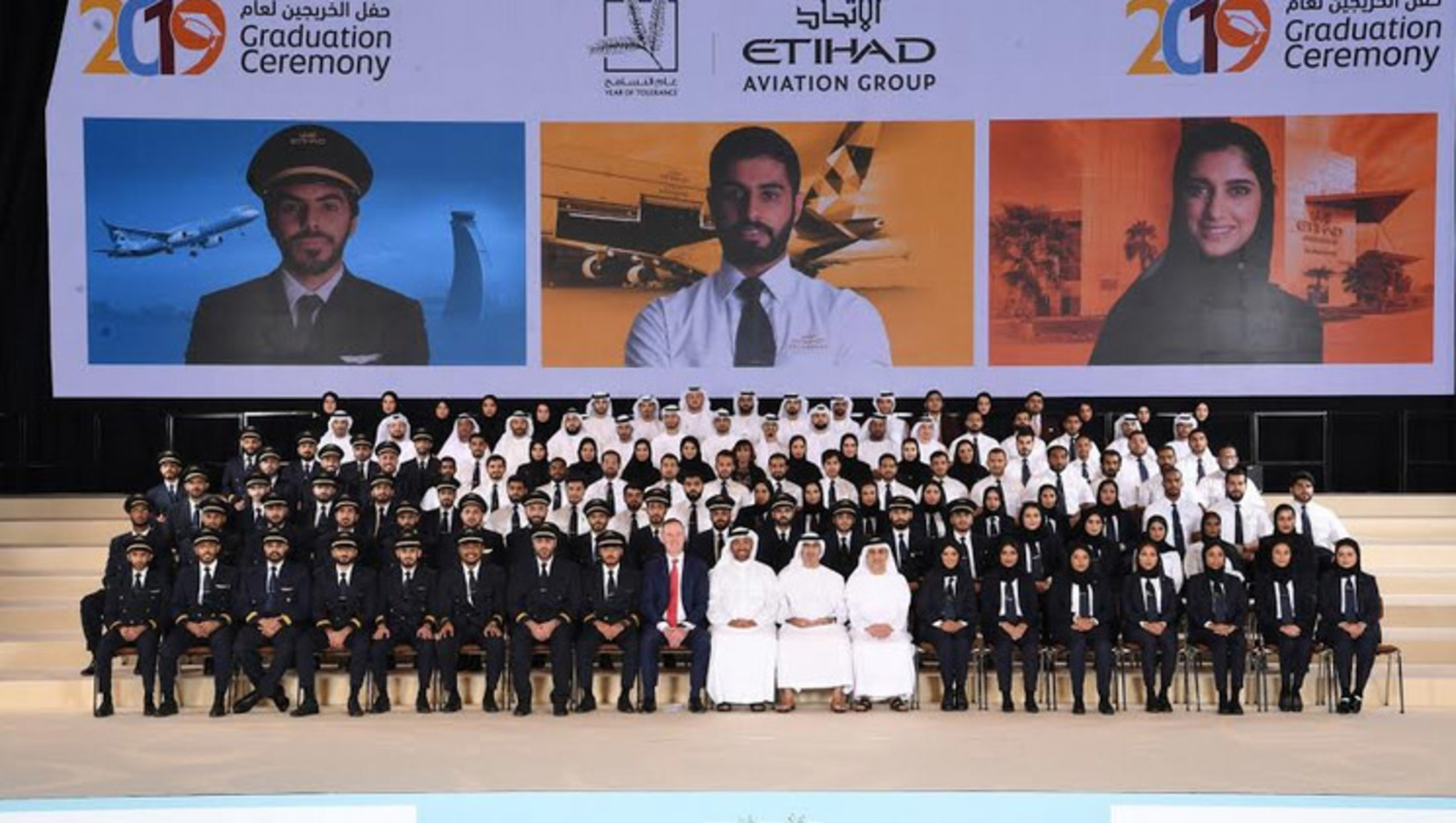 Etihad Aviation Group recently celebrated the graduation of 140 UAE nationals from various training programmes during a Year of Tolerance-themed ceremony at Zayed University, Abu Dhabi. The graduates included 36 cadet pilots, 66 aircraft engineers, and 38 managers and officers, bringing the total number of Emiratis to have completed such training to more than 1,500 since they were launched in 2007.
Mohamed Mubarak Fadhel Al Mazrouei, chairman of Etihad Aviation Group said: "The graduation of our 11th batch of UAE nationals emphasises our commitment to attracting more Emirati talent, ensuring a sustainable stream of high-calibre UAE nationals into the aviation sector. Today we mark the success of Etihad's sustainable Emiratisation strategy in boosting the operations of Etihad and the aviation sector, a key driver of economic growth in the UAE."
Ibrahim Nassir, chief human resources and organisational development officer at Etihad Aviation Group said: "Our people are at the heart of our business, and we know that investing in their future is vital for securing the sustainable development of aviation in the UAE."
Etihad has teamed up with world-class universities and academic organisations in the UAE and abroad to offer courses that are certified and approved by key industry entities including the International Air Transport Association (IATA) and the General Civil Aviation Authority (GCAA).