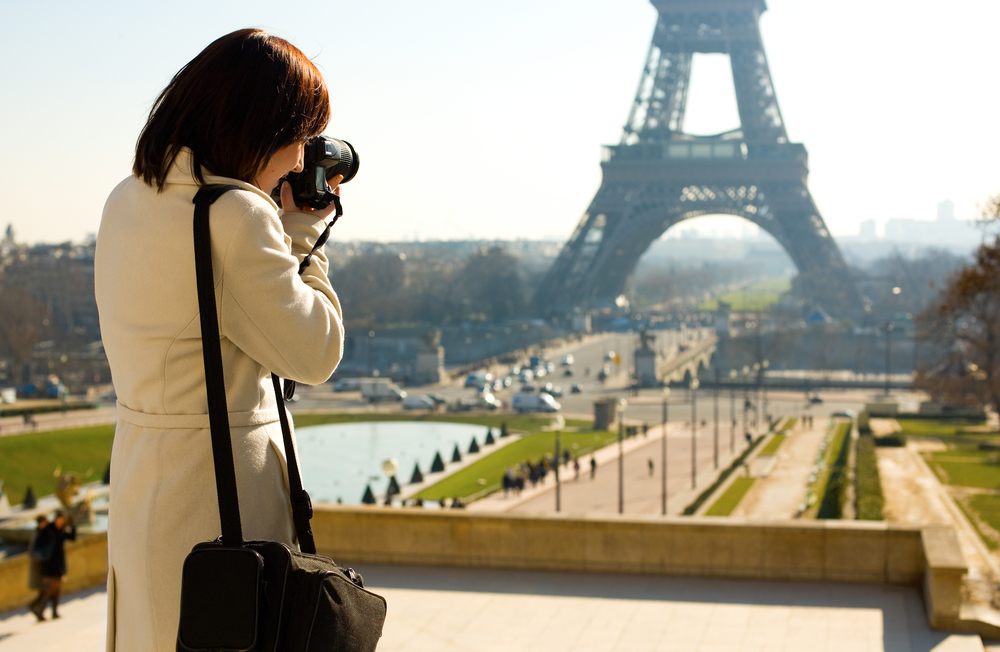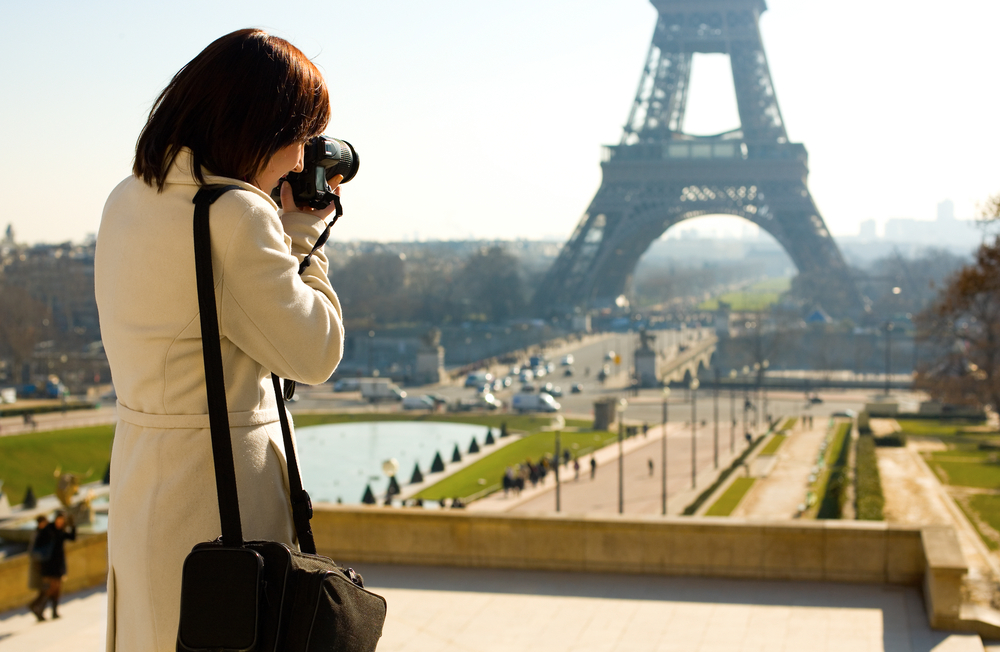 The European Travel Commission (ETC) and ForwardKeys have released a detailed study to help Europe's tourism industry tap into the Chinese outbound travel market.
As per the framework of the 2018 EU-China Tourism Year, the ETC has been tasked to monitor Chinese air travel trends and evaluate the performances of 34 countries in the continent. In order to do this, the non-profit organisation has tapped the travel data firm, ForwardKeys, which analyses more than 17 million flight booking transactions per day. For the next 12 months, the data collection firm will supply four reports, measuring the success of the 2018 EU-China Tourism Year.
"Monitoring Chinese air travel trends will help the European tourism industry"
Eduardo Santander, executive director at European Travel Commission, said: "We firmly believe that monitoring Chinese air travel trends will help the European tourism industry better understand Chinese visitors and enable it to offer them the best experiences. Doing so will reinforce ETC's and the European Commission's efforts to secure Europe's position as the No.1 tourism destination worldwide".
The findings indicate that Chinese tourism to Europe is increasing. In the first four months of this year, Chinese arrivals in Europe were up 9.3% on the equivalent period last year and forward bookings for the period May-August are currently 7.9% ahead.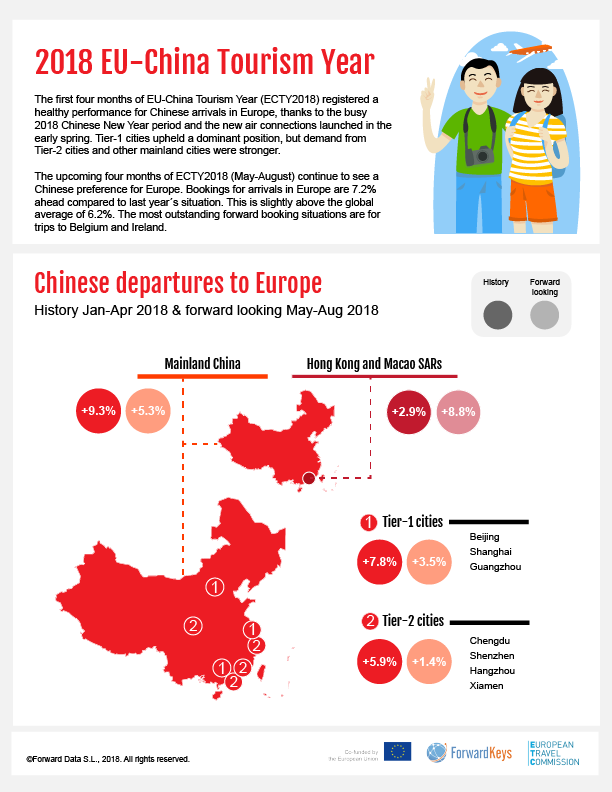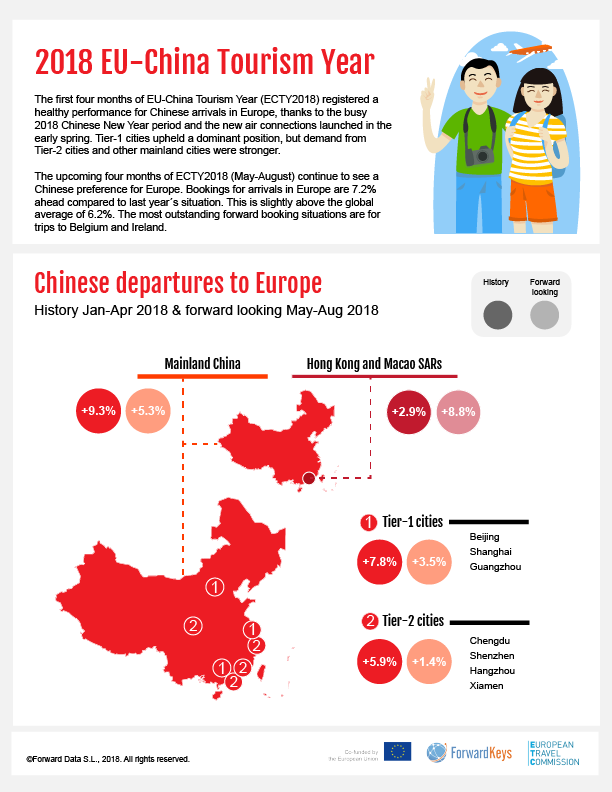 According to the report, the top destinations for Chinese tourists are Germany, which has seen an increase of 7.9%, and France, with an increase of 11.4%. In terms of growth, standout destinations were Turkey, up 74.1%, Ukraine, up 27.6% and Hungary, up 15.2%. (See the next infographic below.)
Olivier Jager, CEO at ForwardKeys, commented: "So far, EU-China Tourism Year looks set to be a resounding success, with strong growth during the first four months of 2018 and potentially even stronger growth possible over the summer, with the less mainstream destinations set to do particularly well."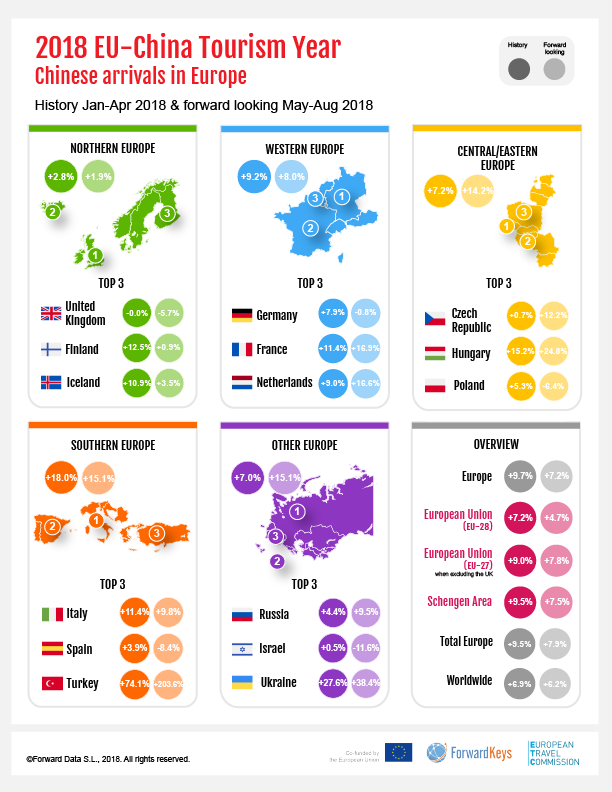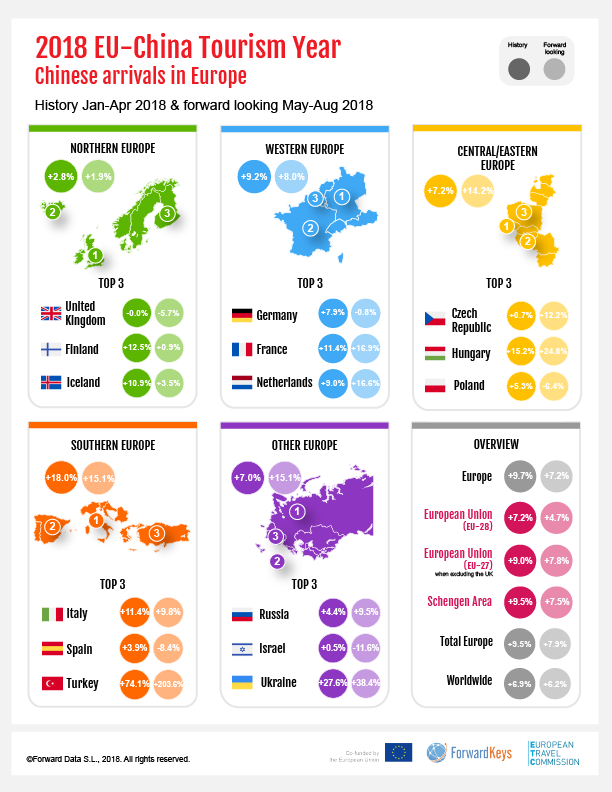 The 2018 EU-China Tourism Year initiative seeks to support commercial, cultural and tourism success between Europe and China. It enhances economic cooperation while improving travel experiences.
Laurens van den Oever, chief marketing officer at ForwardKeys, concluded: "We believe that the kind of details we will be providing represents a world first for the Chinese market and gives us the opportunity to refine and define new analytical tools."
Facebook Notice for EU! You need to login to view and post FB Comments!