Google Trends data reveals European hotspots to skyrocket in 2020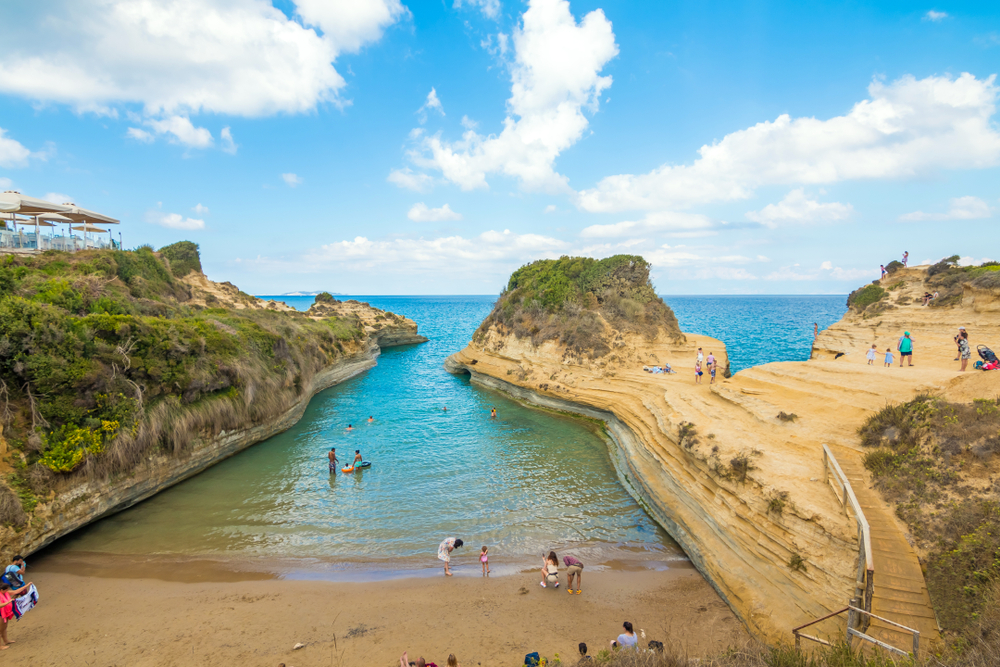 Analysing data using Google Trends, villa holiday provider Villa Plus has revealed the fastest-growing destinations based on the most popular searches in peak family holiday season.
For Brits looking to book a 2020 trip, popular destinations such as Majorca, Albufeira and Tenerife are likely to remain on the hit list with families looking for a failsafe holiday hotspot. With thriving and bustling resorts, plenty of options for children's activities, easy transport access and, of course, stunning coastlines and countryside.
However, Villa Plus has explored online search trends to reveal some of the lesser-known European travel destinations, and those that are increasing in popularity.
Sidari
4,800 searches in August 2019 compared to 0 searches in August 2018
Commenting on the findings, Simon Lifford, travel expert at Villa Plus said: "It's no surprise more and more holiday goers are choosing to take the road less travelled; Sidari, located in the northern part of Corfu. It's a popular destination due to its high volume of restaurants, bars, and supermarkets. Sidari beach is also considered one of the best in Corfu. As well as a stunning beach, Sidari also has a waterpark, a scuba diving school, and a historical site, so there's plenty to keep the kids occupied."
Rovinj
3,600 searches in August 2019 up by 592% since August 2018
"Rovinj, on the West Coast of the Istrian Peninsula in Croatia, boasts beauty and charm with its cobbled streets, and picturesque landmarks including a beautiful church tower at its highest point. The town is filled with resorts and restaurants, but if an excursion tickles your fancy, there are 14 stunning islands in the Rovinj archipelago to explore. Great for those who want to get away from the hustle and bustle!"
Pula
720 searches in August 2019 compared to 0 searches in August 2018
"Another Croatian destination growing in popularity is Pula, on the Istrian Peninsula. Brimming with history, it's home to Europe's only remaining Roman amphitheatre to have four side towers. Istria's largest city, surrounded by stunning bright blue waters, it's beautifully idyllic to walk around. Get lost wandering the narrow cobbled streets and explore its brimming cafe and restaurant scene, with cuisines inspired by Italian and Eastern European flavours and dishes.
Calan Bosch
260 searches in August 2019 up by 420% since August 2018
"Finally, Calan Bosch, located on the southwest coast of Menorca, is another destination set to continue growing in popularity in 2020. Known for its peaceful and relaxing atmosphere, with activities to suit the whole family, this stunning town is very appealing to families and couples. Top attractions include the beautiful beach, with white sand and glistening turquoise waters, and the marina, which is home to plenty of restaurants and shops – perfect for a sunset stroll."
"The sharp rise in searches shows people are inquisitive"
Lifford concluded: "It's really interesting to see people are making more varied choices when it comes to booking their holidays.
"It's no surprise these destinations, in particular, are increasing in popularity. The sharp rise in searches shows people are inquisitive and want to introduce their families to new destinations and cultures. We offer stunning villas in each of these unique locations with plenty of choices, particularly during peak August time, and have dedicated experts at hand to help make your holiday one to remember."