Eurostar's new robot provides travel info, takes selfies on request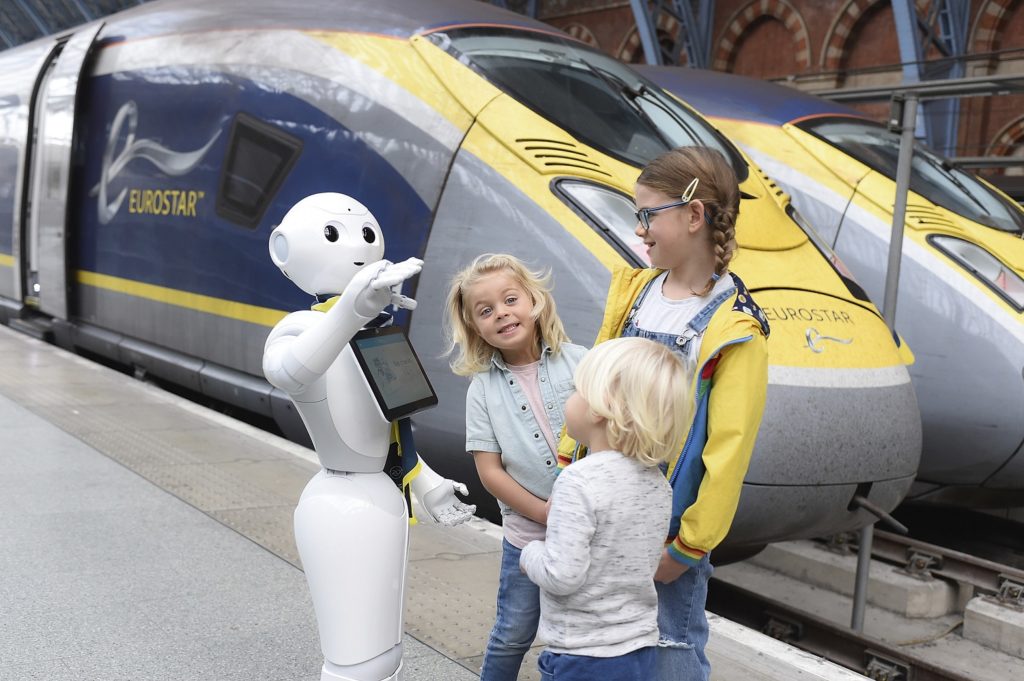 High-speed train service Eurostar has introduced an interactive humanoid that offers a new way of providing travel information.
Pepper, the friendly robot which mimics a travel assistant, is now the latest member of the high-speed rail operator that connects the UK with mainland Europe. A first for the UK travel industry, the interactive humanoid robot guides travellers about their journey before departure and entertains younger travellers as well.
Designed by SoftBank Robotics in partnership with Robots of London, Pepper has the ability to recognise principal human emotions and adapt its own behaviour accordingly. Eurostar has recruited Pepper to entertain and help customers; it can respond to questions or even pose for a selfie on request.
"We are always looking for new ways to innovate"
Perrine Allain, head of digital at Eurostar, said: "We are always looking for new ways to innovate and explore technologies that can help enhance the overall customer experience.
"Pepper offers a fun way for customers to find out more about their journey and destination, and we look forward to hearing the feedback from our customers so that we can continue to improve their experience."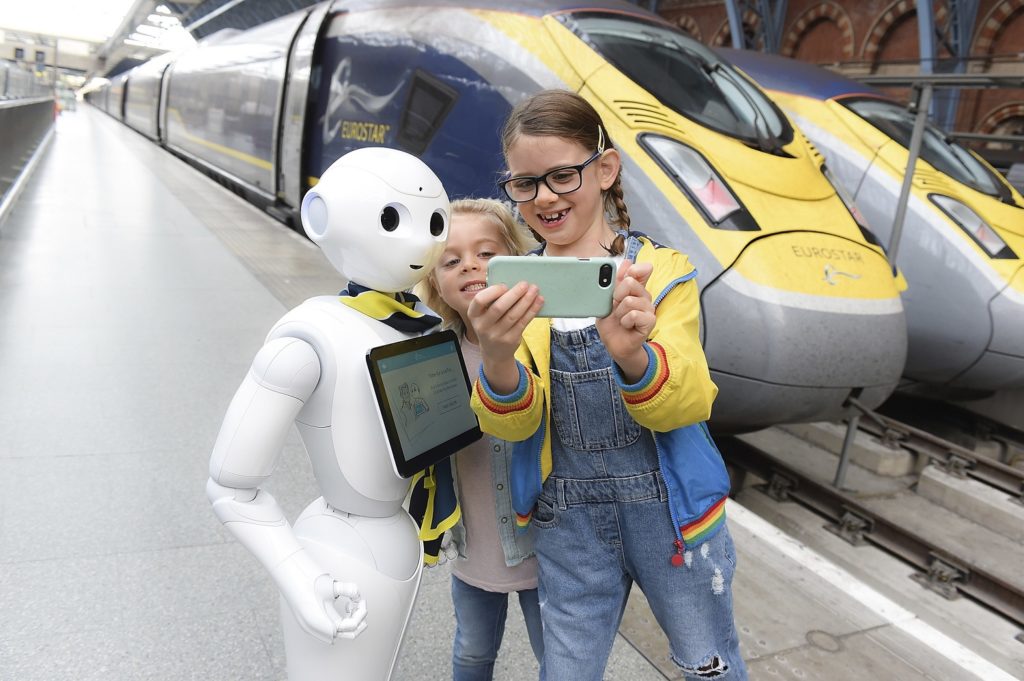 As mentioned by Allain, Eurostar is looking for new ways to innovate and Pepper is only one of a range of tech innovations that the company has committed to. Later this month, Eurostar is launching an Alexa Skill, with passengers able to link Alexa to their Eurostar account to track their travel plans and find out the lowest available fare to Paris.
Pepper has joined the London team and will be stationed at St. Pancras International for the rest of this year — with plans to move to other locations in 2019.
In the departure lounge at London St. Pancras, Pepper will interact with passengers using an in-built tablet, where travellers will find an interactive station map, information about the onboard experience, as well as destination tips for Paris, Brussels, Lille and Amsterdam.