Expedia reveals 6 of the most amazing hotels never built
We seek hotels for different reasons — and for many us, it is the experience to gain that proves to be a strong selling point. Our ideal hotel would be a hotel that's extraordinary, one that stirs our imagination and goes beyond our wildest dreams.
Below are 6 of the most amazing hotels never built, an ambitious collection compiled by Expedia, to remind us of hotel ideas that were forgotten in time.
Full Moon Hotel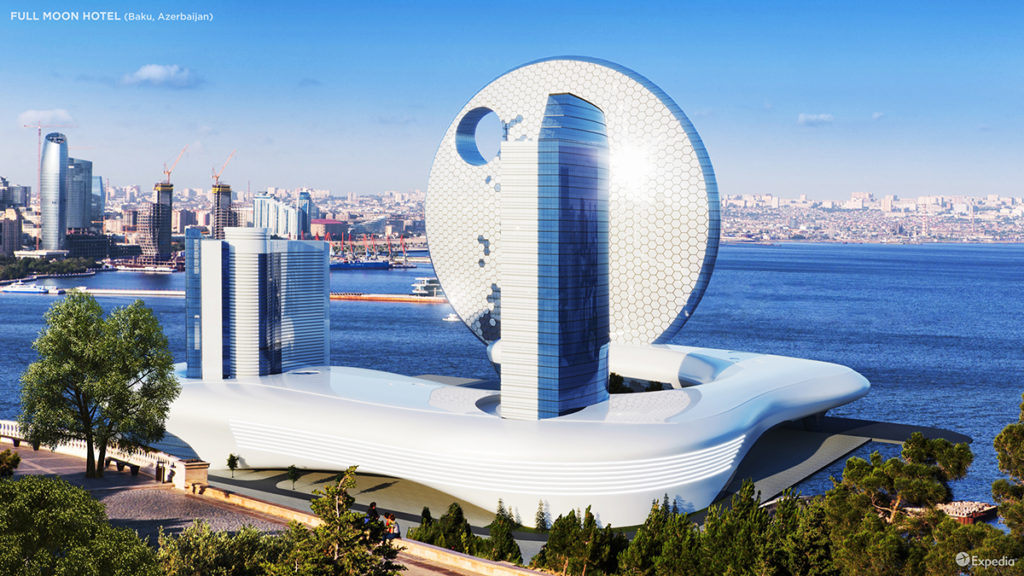 The Full Moon Hotel, originally planned for Baku, Azerbaijan would have resembled Darth Vader's planet-sized military complex from one angle — the Death Star — but Star Wars fans and luxury hotel seekers will have to put their fantasies on hold for the time being.
The Fourth Grace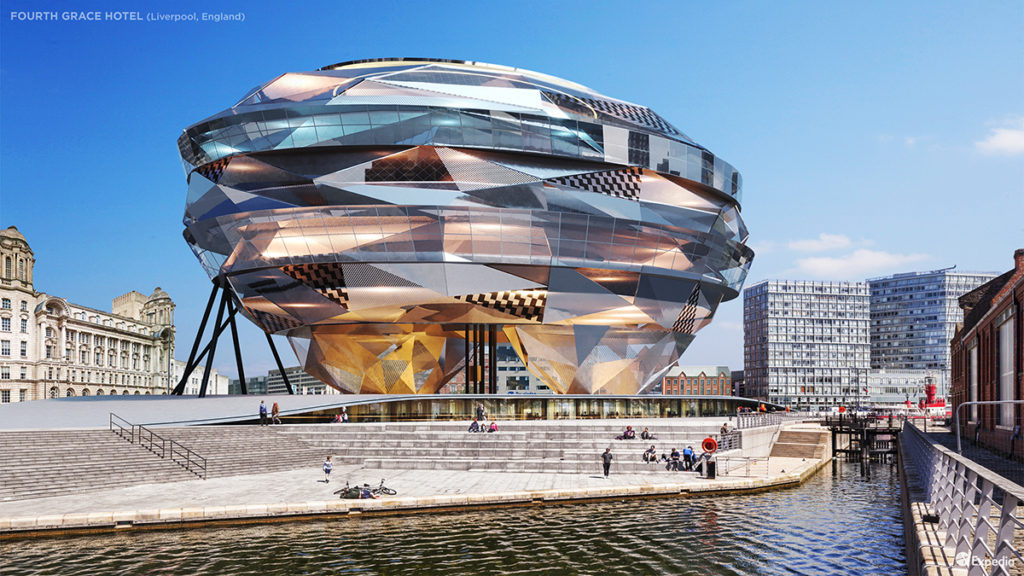 While doubters claimed it was the ugliest hotel design of the bunch, others saw an ethereal cloud or diamond in Will Alsop's stilt-bound structure. Unfortunately, the project fell apart in 2004 due to financial difficulties and the British architect passed away earlier this year.
The Hotel Commonwealth
The Commonwealth was to have been the largest hotel in the world, welcoming guests to 2,500 rooms on a plot that took up an entire block on Broadway. "Through its 28 stories," the publicity read, this proposed hotel would "rise 400 feet in the air in graceful terraces… the flowering plants and shrubs upon each terrace giving the monster hostelry an unusual beauty of architecture, rivalled only by the ancient Hanging Gardens of Babylon."
Rogers Lacy Hotel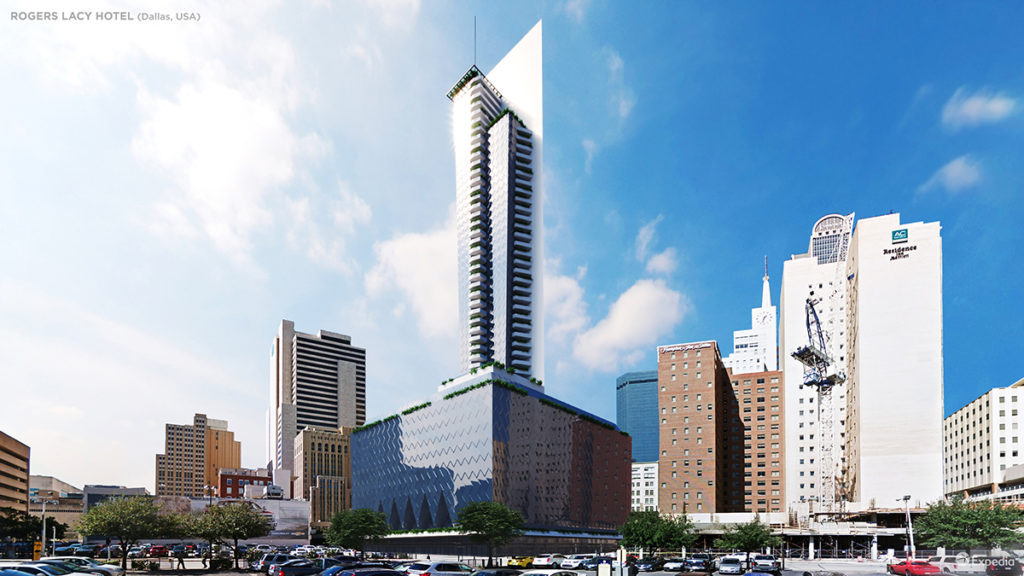 Oil millionaire Rogers Lacy commissioned legendary architect Frank Lloyd Wright to build a real gem, and Wright was customarily bombastic with his ideas: he claimed his Shard-like skyscraper hotel would "glisten in the night" and argued that it should be named the Lone Star. But Wright dreamt too big, and the project stalled even before Lacy's premature death. Wright later recycled some of his unused ideas for the Price Tower in Bartlesville.
Xanadu Hotel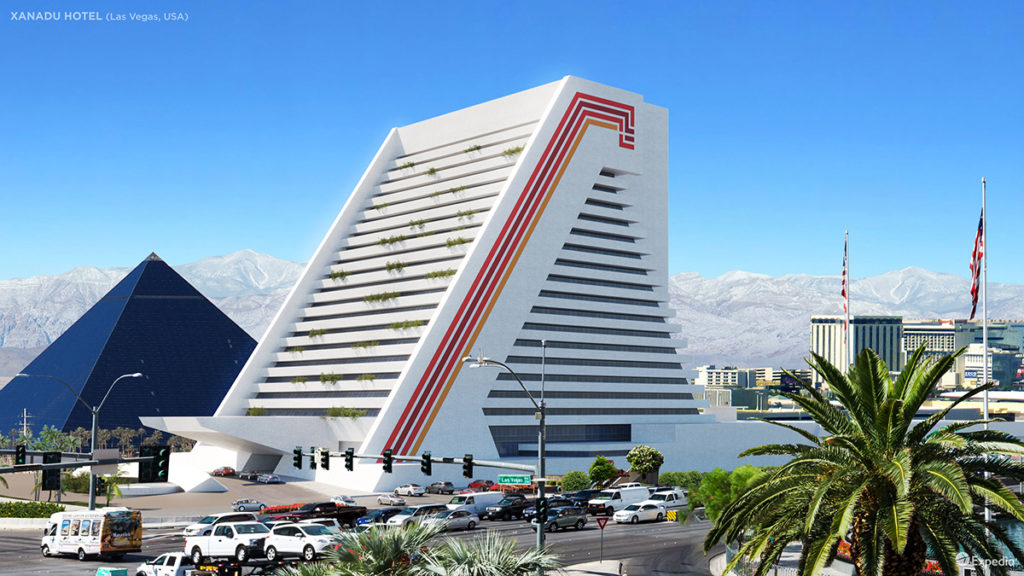 Planned to be a 2,000-room Aztec-style pyramid hotel with a 20-story atrium and flaming water feature, the Xanadu would have been an eye-catcher even among the outrageous facades of Tropicana and Las Vegas Boulevard. Unfortunately, a dispute arose over sewer line installations and the project was flushed.
Lunar Hilton Hotel
Barron Hilton was inspired by the buzz of the space race to create a fleet of Orbiter Hilton satellite hotels, with a flagship Hilton Hotel under the surface of the moon.
Although Hilton's big ideas sparked a short-lived space-hotel race, the cost per head would have put room prices out of the reach of mortal Earthlings, and the designs were put back in the drawer… for now.