Experience Thai personalised luxury at Centara Reserve Samui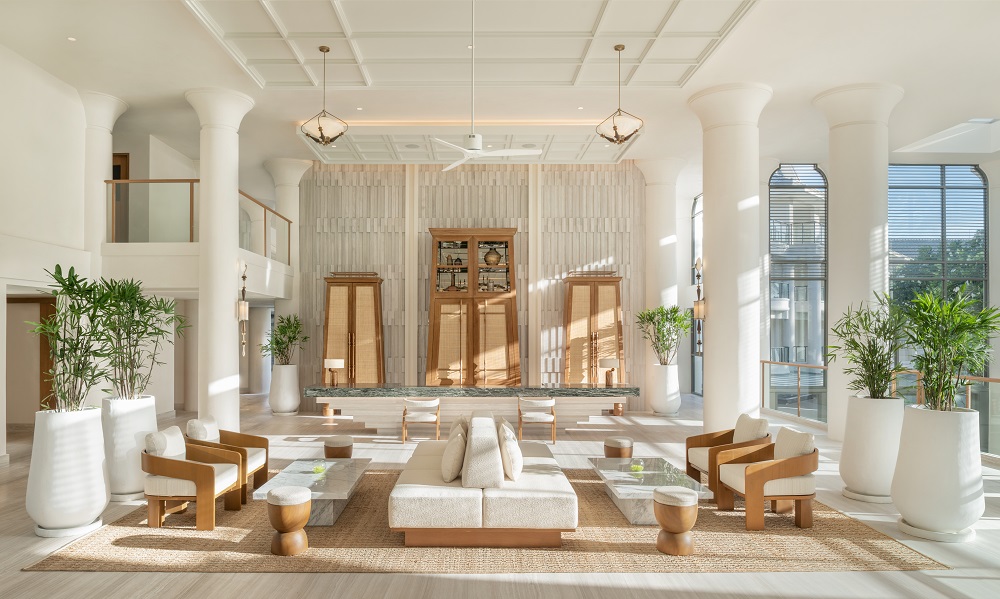 Centara Reserve Samui is the first resort in Centara's curated luxury collection of refined hotels – Reserve.
Centara Reserve is an invitation to discover a rare destination's unique local culture, genuine hospitality and remarkable nature. Defining itself as personalised luxury, the new brand boasts story-driven stays, which aim to create personal moments and enduring memories in iconic places.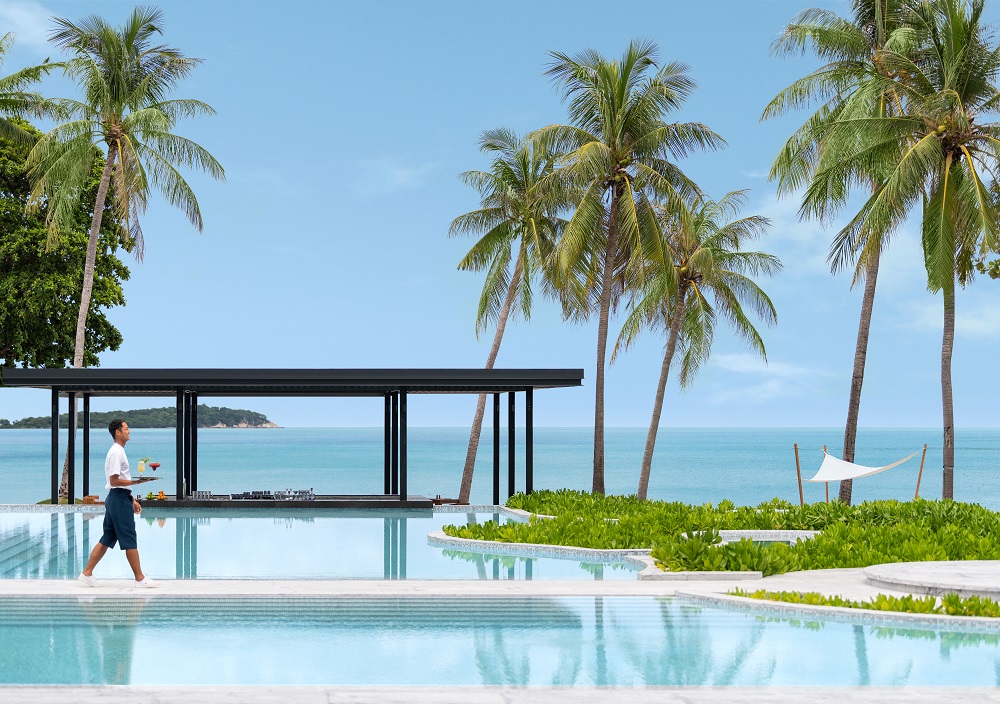 The four pillars of the Reserve brand are:
Time – Reserve Time is your time. Experience total freedom and choose when you wish to arrive and leave with flexible 24-hour check-in and check-out times. Eat and sleep any time you want and enjoy delightful activities based on your lifestyle.
Space – Spaces are designed for multiple functions and usage during different times of the day, serving any occasion and mood. Curate your room, suite, and villa based on your lifestyle and interests. Moreover, guests may dine anywhere on the property whether on the beach or poolside.
Culture – Thailand's rich and vibrant culture permeates the Centara Reserve Samui. Guests are invited to discover the identity of the destination through arts, crafts and films. Partake in storied dishes inspired by local produce and indulge in traditional healing treatments.
Touch – Lastly, enjoy individualised service at Centara Reserve as guest preferences are meticulously noted, and experiences are adjusted to complement your desires. At Centara Reserve Samui, a resident photographer offers all guests a complimentary photoshoot against picturesque backdrops for memories that truly last a lifetime.

Individualised luxury
Centara Reserve Samui, formerly Centara Grand Beach Resort, is completely reimagined and upgraded into a luxury property and is fast-becoming one of Thai island's most sought-after addresses. The first Reserve property is nestled in lush gardens set on the tranquil end of Chaweng Beach, less than a 15-minute drive from Samui International Airport.
Chaweng Beach in Koh Samui is a stretch of white, powdery sand bordered by rocky headlands on either end. The beach is the go-to destination for swimming and water sports and activities. Chaweng Beach has a fun, holiday atmosphere during Koh Samui's high seasons, with many sun-seekers lounging on the sand. Centara Reserve Samui provides guests with a wealth of ways to relax and be inspired by the unique service experiences that have been reserved for them. The resort offers uninterrupted views of the turquoise waters lapping the shore, the sanctuary is a world away from anywhere.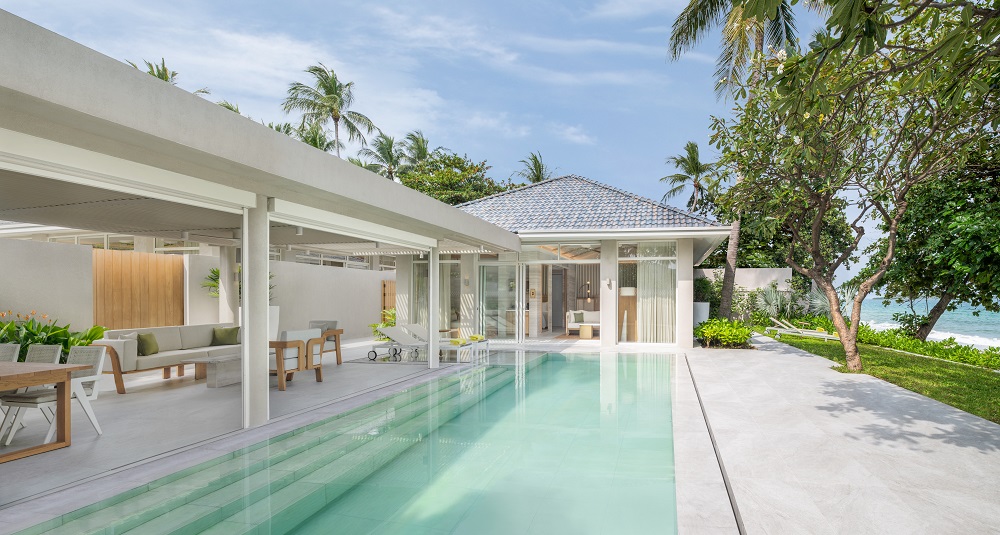 Centara Reserve Samui offers 184 brand new and Thai-inspired rooms, pool suites, and luxury beachfront pool villas that have unparalleled views of the ocean and the lush gardens from the spacious balcony or terrace. The Ocean Suites are perfect for families, while the Pool Rooms and Suites allow you to leap from bed to pool. The signature Reserve Ocean Pool Villa spans 501 square metres and offers direct private beach access.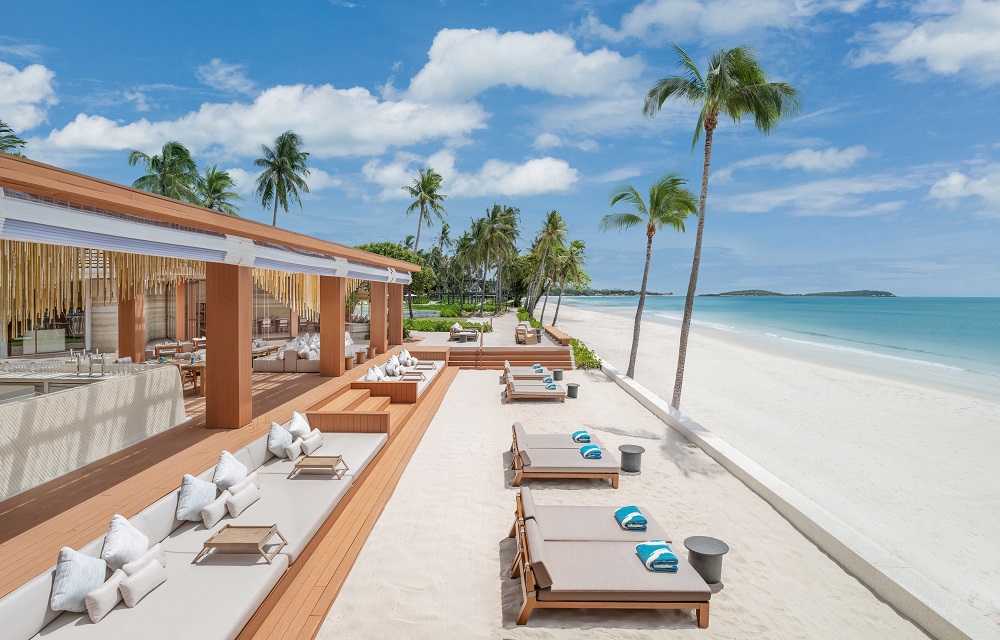 Reserve experiences
Discover crafted epicurean delights from Centara Reserve Samui's dining venues that offer an otherworldly experience. Salt Society's chic beachfront bar and kitchen celebrate fresh seafood, wines and cocktails. Wine and dine with unrivalled sea views while listening to soulful live music.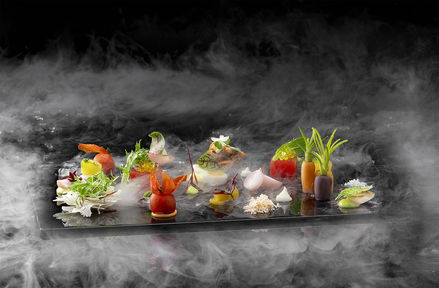 Meanwhile, modern cuisine using seasonal ingredients takes centre stage in ACT 5, where dishes are served with theatrical flair. Try the restaurant's signature dishes like the whimsical vegetable garden and flaming risotto.
Savour the kingdom's iconic flavours served with a modern twist in Sa-Nga. The restaurant serves authentic yet innovative Thai cuisine. If you are craving fresh global cuisine and international comfort food, head to The Terrace any time of the day and enjoy light meals in a relaxed, convivial piazza-style setting.
All you need is love… and gin! Uncover a whole new world of gin at The Gin Run. At the sophisticated bar, you will find immersive experiences and stories curated for the gin connoisseur, aspiring enthusiast or simply those who enjoy a causal tipple. Lounge with a drink in hand by the picturesque pool. The Pool Bar serves signature drinks and creative cocktails, some of which you may not find elsewhere.
Everything served at Centara Reserve Samui is carefully crafted and checked by Executive Chef Christopher Patzold who oversees the luxury resort's out-of-the-ordinary dining experiences. With 30 years of experience in the kitchen, nothing escapes his meticulous eyes and taste.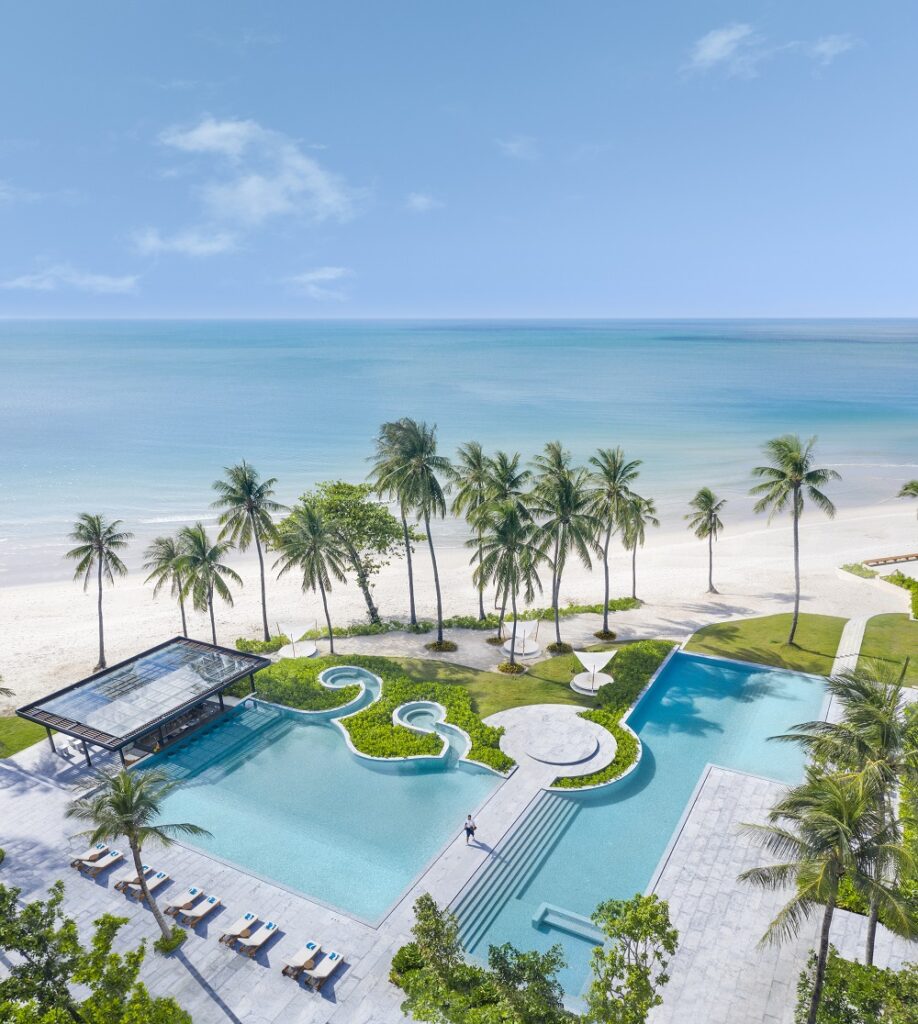 The luxurious property aims to provide guests with a bespoke Reserve experience. Relax your body at Reserve Spa Cenvaree which features seven relaxing treatment rooms. Expert therapists offer tailored treatments using herbs from the organic garden you handpicked yourself. A beauty bar, relaxation conservatory, steam, sauna and Jacuzzi complete the holistic spa journey.
Centara Reserve Samui is a family-friendly resort equipped with kids' zone and playground and picture-perfect swimming pools. The property values guests' well-being and features a first-class fitness centre fitted with the latest technology equipment as well as a yoga pavilion.
Experience personalised luxury first-hand. Stay at Centara Reserve Samui for a relaxing, meaningful escape where stories are written.