Experience Vietnamese hospitality at its best in Best Western Premier Sapphire Ha Long
Best Western Premier Sapphire Ha Long is a new player in town that is perfect for the much-awaited holiday once we can all travel again. Experience Vietnamese hospitality at its best and make lasting memories of your visit to this wonderful part of Vietnam.
Nestled on the waterfront overlooking Ha Long Bay, this brand-new 31-story hotel is just a stone's throw away from the Ha Long International Cruise Port and surrounding attractions. Stay in style with views of the bay, swim in the pools, play at the kids' club, unwind in the spa and dine at a choice of restaurants.​
Here are some reasons why you should stay in Best Western Premier Sapphire Ha Long once Vietnam reopens:
Enjoy the world-famous Ha Long Bay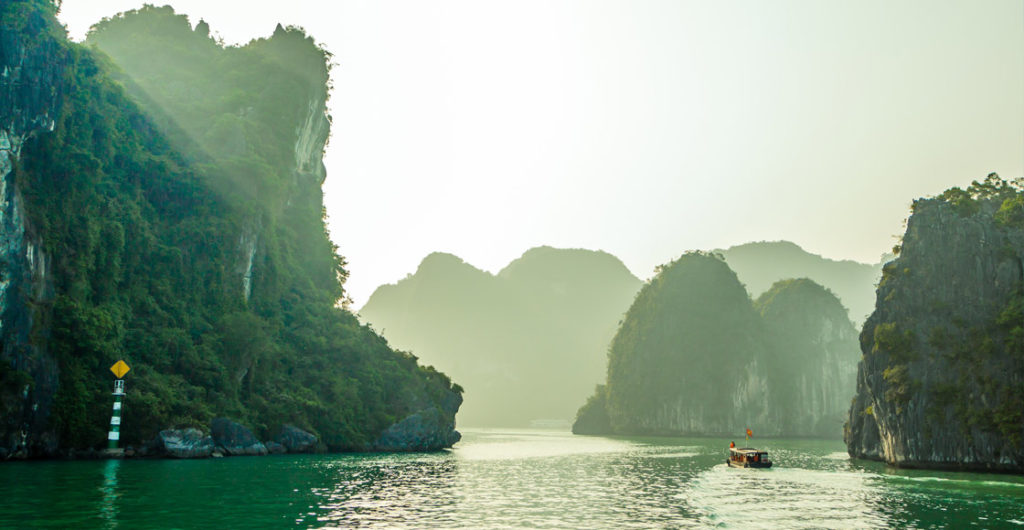 Ha Long is the capital city of Quảng Ninh Province, Vietnam. The city is divided into two parts. Bai Chay is the tourist part with plenty of hotels and restaurants. Hon Gai is the where business and markets flock. The two parts are connected by the enormous Bai Chay bridge.
This new 1,008-room hotel is just steps away from the famous UNESCO world heritage site of Ha Long Bay, which covers over 1,553 km2 and this includes more than 1,600 limestone islands and islets.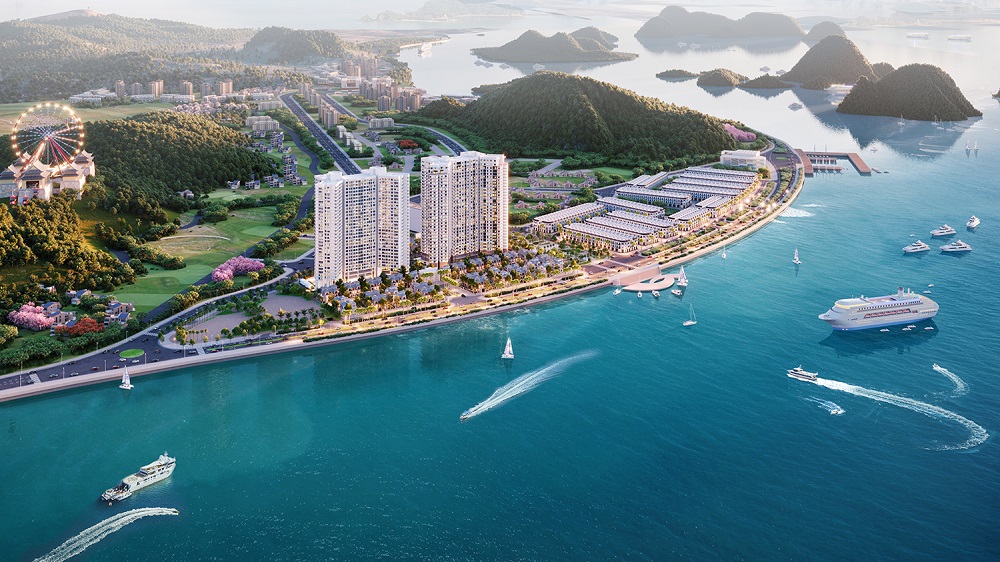 Ha Long Bay is part of Vietnam's ancient mythology and history and referred locally to as the Bay of the Descending Dragon and has been the face of Vietnam's tourism thanks to its abundant wildlife, trees and vegetation. All rooms have private balconies where guests can enjoy the superb views of the bay.
Thanks to the picturesque Ha Long Bay, the city gets a steady stream of tourists. Thus, there are plenty of restaurants, entertainment, cinemas, waterparks, pagodas, thermal springs and baths. Make sure to drop by Quang Ninh Provincial Museum and Hon Gai Roman Church while you are in the city – all within proximity of Best Western Premier Sapphire Ha Long.
Taste Vietnamese cuisine
No need to go out just to taste the best Vietnamese food in town. The Best Western Premier Ha Long boasts two restaurants on the property, providing a range of Vietnamese, fresh seafood, Asian and international cuisines. Ngoc Mai offers all-day dining and guests can taste high quality, fresh local produce and Vietnamese specialties combined with international cuisines with an open kitchen.
Meanwhile, a comfortable and relaxing bar lounge is situated behind the reception providing light snacks, coffee and teas with a selection of alcoholic beverages and cocktails open from 7 a.m. to 11 p.m.
However, if you are in the mood to just stay in your room, room service is available between 6:30 a.m. to 11 p.m. every day offering breakfast and a selection of menu items from our restaurants as well as room service specials.
Perfect Staycation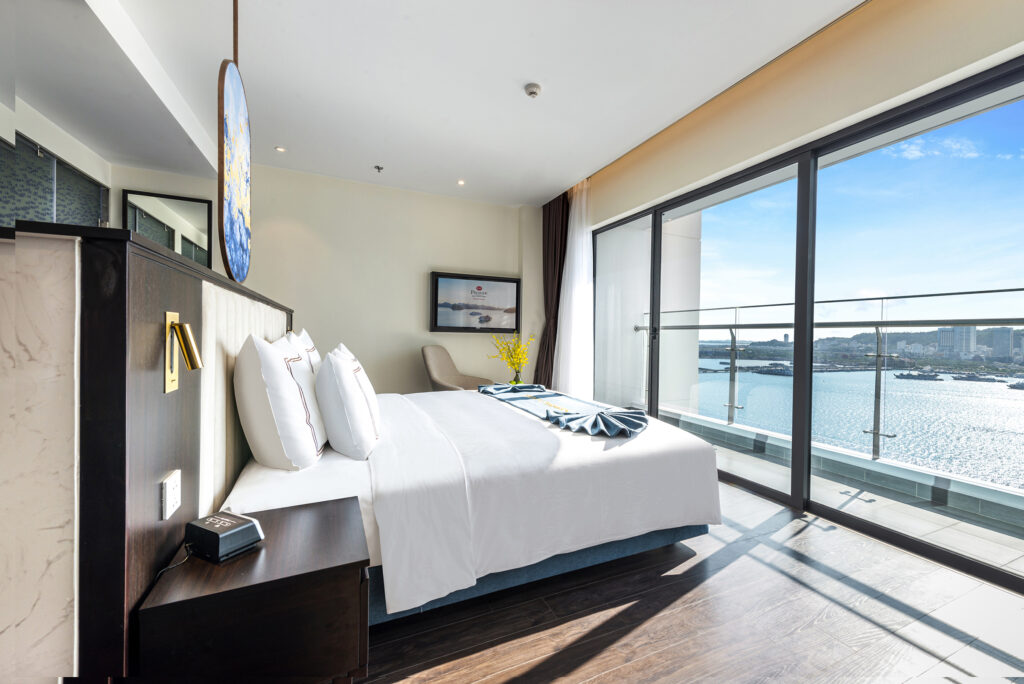 Excited to welcome guests again, Best Western Hotels and Resorts in Asia are offering the new "Perfect Staycation" offer, which promises an escape from their usual tepid routines. The package offers unbeatable rates, half-board dining and other exclusive benefits in a wide range of dream destinations.
Book from 27 October to 31 December 2021, for stays through 31 March 2022, Best Western Hotels and Resorts across the region offer the best rates starting at USD 45 per room per night. This is the perfect chance to experience top-notch Vietnamese hospitality in Best Western's flagship in Vietnam.
Work from home (hotel)
The pandemic forced many of us to work remotely and while we, sometimes, miss going back to the daily grind, it also gives us the freedom to work anywhere like digital nomads. There is no better place to get some work done while relaxing than in Best Western Premier Sapphire Ha Long. The hotel's spacious and equipped rooms are made to make your stay comfortable.
This new hotel also features four meeting rooms suitable for corporate meetings, seminars or online meetings. All rooms are equipped with audiovisual equipment and Wi-Fi with video and telephone conferencing is also available.
Meanwhile, the hotel's two conference rooms are also available for larger meetings, private dinners up to 100 people or other special events.
Stay safe and healthy
Due to the ongoing health crisis, people started to pay attention to their health. Best Western Premier Sapphire Ha Long is equipped with a spacious fitness centre with studio, cardio and resistance equipment. It also has its own changing rooms and is keycard-controlled for access from registered guests. Also, something to look forward to in 2022 is the hotel's spa that will provide a full range of spa services to enhance your wellness and wellbeing.
Best Western Premier Sapphire Ha Long is a perfect destination for families. Entertain the children in the hotel's Kids Club equipped with activities and play facilities for younger children from the age of 1 to 6 years of age.
Longing for authentic Vietnam experience? These are only some of the things you can look forward to when you stay in Best Western Premier Sapphire Ha Long.
BOOK YOUR STAY NOW