Explore Chiang Mai Old City from Centara Riverside Hotel
Chiang Mai's walled, moated Old City is an enchanting piece of history. Beyond the relics of the ancient Lanna Kingdom, thrilling attractions and day trips await.
The rebranded Centara Riverside Hotel Chiang Mai offers travellers a cosy stay near the old town's pretty little cafes, restaurants, and historical sights.
Home to golden stupas, brilliant white chedis, and intact Lanna temples with multi-tiered, steeply pitched roofs, Chiang Mai has managed to retain its cultural and artistic heritage. Also known as Thailand's Rose of the North, the provincial capital sits in a verdant valley under the watch of Doi Suthep and other fabled mountains.
Seven hundred kilometres north of Bangkok, Chiang Mai lies amid the Khun Tan Range and a squillion hiking trails, often arcanely engulfed in the morning mist. Nature lovers can hike through rainforests full of mosses and ferns, trek past gushing waterfalls feeding milky-grey pools, and listen to crow-like, greater coucals boop-boop-booping across the jungle.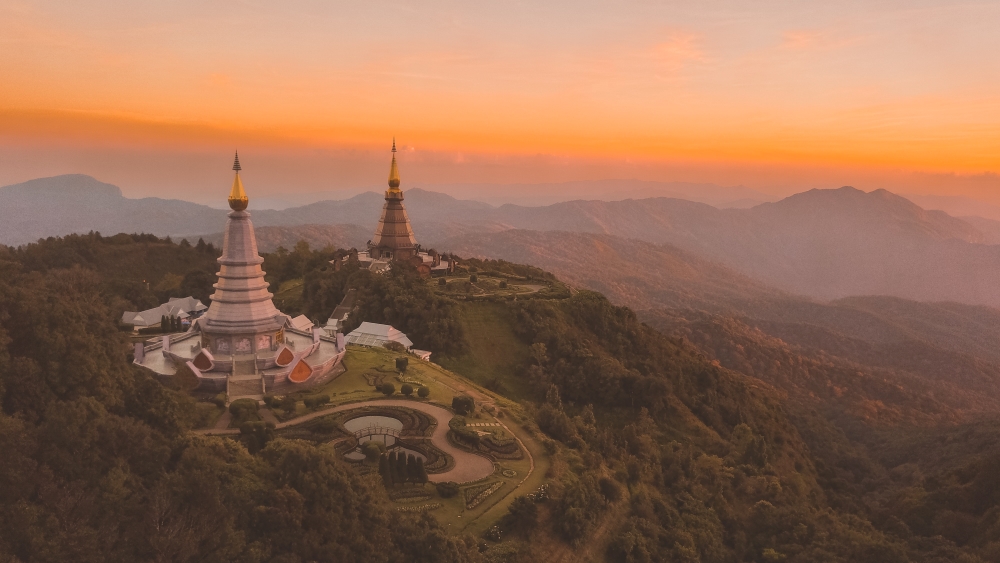 Elephant sanctuaries promise wildlife encounters. And rock climbing and ziplining tours feed people's adventurous sides, as do night safaris and white-water rafting on the fast-flowing Mae Taeng River. Closer to Centara Riverside Hotel Chiang Mai is the Ping River that makes for fantastic kayaking with intriguing scenery at every bend.
And then there are the old city walls and Wat Chedi Luang's brick–and–stucco temple ruins, where time stands still. These windows into the past – a stone's throw from Centara's second hotel in Chiang Mai – nod to the bygone Lanna era, revealing cultural ties with Laos and Myanmar.
This upscale hotel in Chiang Mai is also a good base from which to explore the centuries-old Wat Phra Singh, home to the highly revered Lion Buddha and a gilded stupa with protruding elephants. A bit further away, botanical gardens brim with colour.
To get there in a quirky way, hop on a funky samlor, or hooded, pedal-powered tricycle taxi that epitomises Chiang Mai's slower pace of life.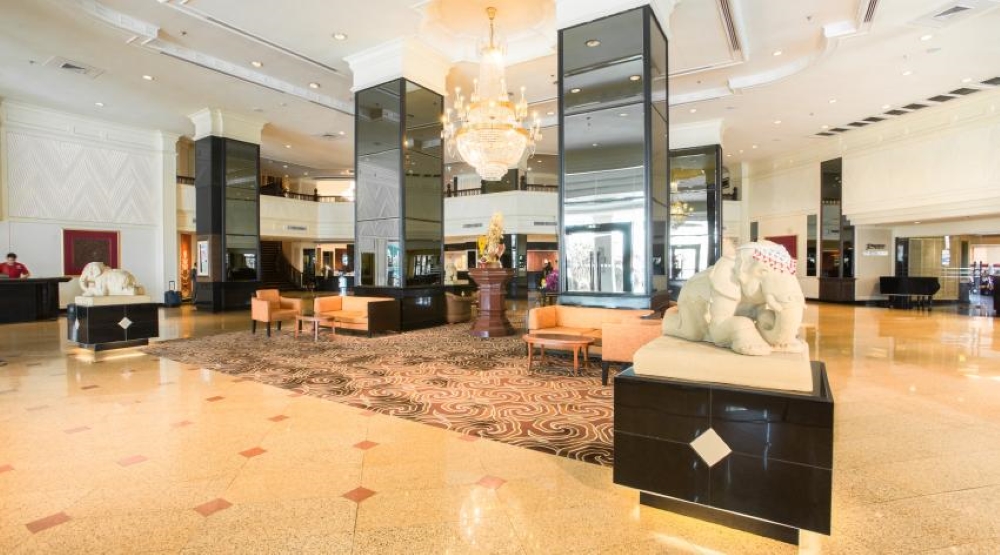 Centara Riverside Hotel Chiang Mai
Steps from the gurgling Ping River, a major tributary of the Chao Phraya River, Centara Riverside Chiang Mai Hotel is centrally located near the old town. Yet the international airport is just a ten-minute drive away.
Set foot in the lobby, and you can't help staring at the ornate chandeliers and ceramic tile flooring that set the tone of this noble, 25-storey tower. Overlooking the city, Ping River, and Doi Suthep with its dragon-shaped staircase and golden stupa, the earth-coloured suites are outfitted with floor-to-ceiling windows. Book a room on a high floor to soak up the views.
With an area of 45 to 85 sqm, the 526 guest rooms are all spacious and kitted out with marble bathrooms and tubs. Plenty of wood creates a cosy atmosphere, and padded headboards and carpets add to the warmth and comfort. As an aside, the beds are heaven; you'll sleep like a baby.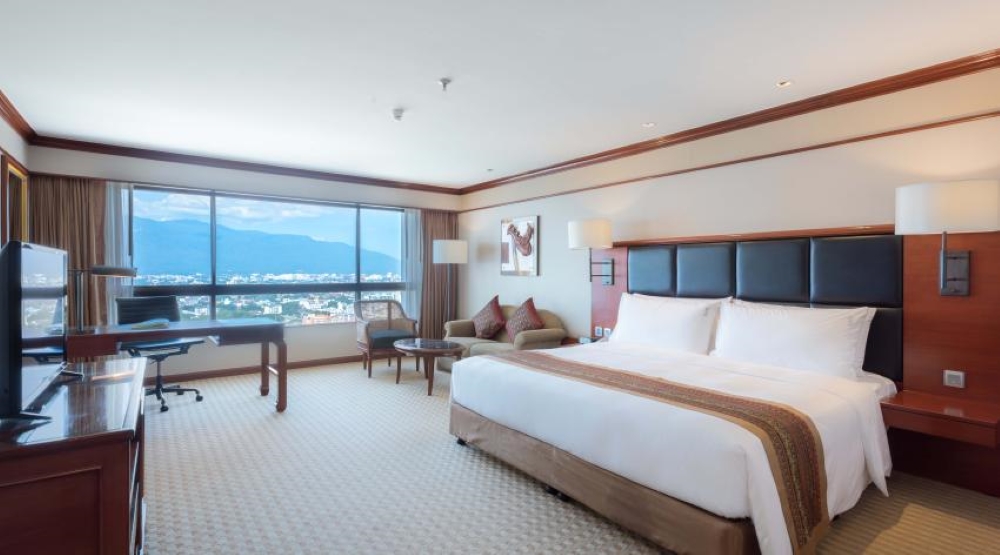 Complying with the Thailand MICE Venue Standards (TMVS), the hotel also offers many versatile indoor event spaces certified by the Thailand Convention and Exhibition Bureau, plus a business centre.
Catering for business and leisure travellers, Centara fosters a healthy work-life balance with a fully-equipped gym and steam room. You can also let off steam in the sauna. To mellow out amid immense greenery, sit down on the riverside pavilion by the Ping River, or catch some rays at the outdoor pool.
Complete with two bars and restaurants serving Thai and international food, Centara's second hotel in Chiang Mai provides a delightful blend of rest and adventure. A tour desk is available, so you can stock up on local handicrafts like wood carving, pottery, lacquerware, or traditional Thai silk.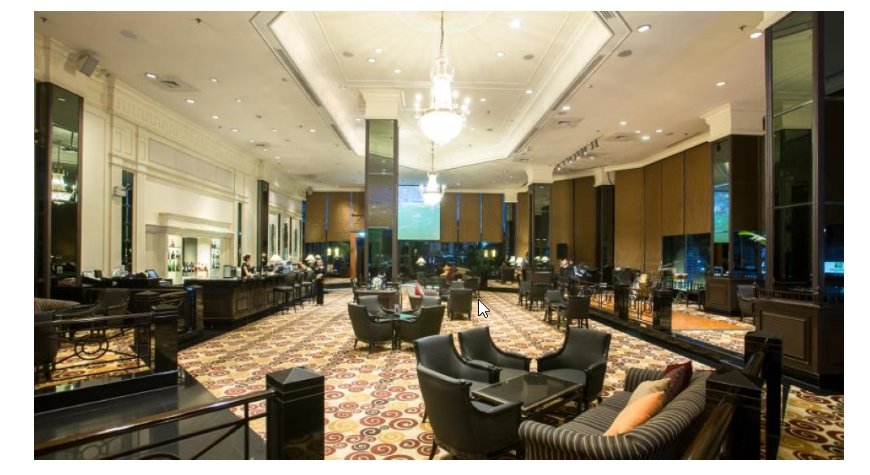 Here are the key facts about this upscale hotel in Chiang Mai:
526 air-conditioned guest rooms
Two restaurants and bars
Riverside Pavilion
River Terrace: an all-day dining restaurant serving local delicacies and international food
Lobby Bar for nibbles and refreshing drinks
In-room dining is available
Outdoor swimming pool
Sunset pool deck
Fitness centre and studio
Sauna and steam rooms
Business centre
Parking facilities
Meeting facilities
Transportation and airport shuttle service
Book your Centara stay now and escape from your daily routine. While Thailand's third-largest city is 726 years old, the temple bells have yet to ruffle Chiang Mai's tranquillity.