Exploring Europe seamlessly with Rail Europe's point-to-point journeys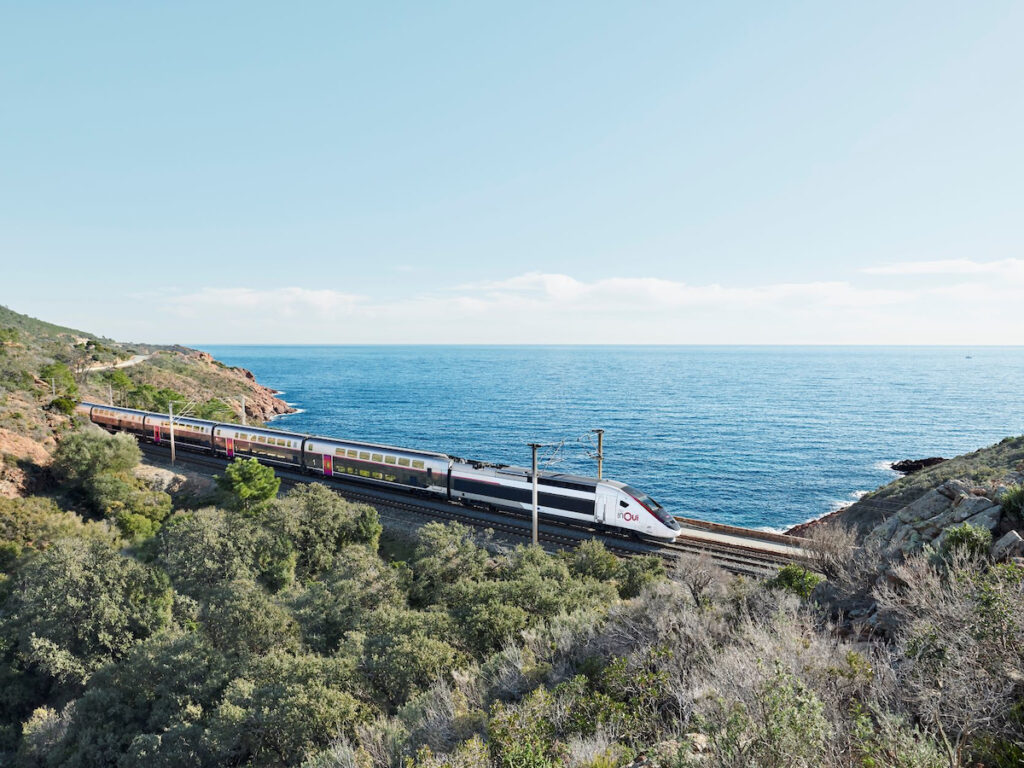 Discover the allure of Europe with Rail Europe's exceptional point-to-point train journeys. As a travel advisor, you have the power to unlock the continent's hidden gems by booking these convenient, eco-friendly, and unforgettable experiences for your customers.
From the iconic Eurostar journey connecting London and Paris to the scenic Thalys route from Paris to Amsterdam, Rail Europe offers a diverse range of city centre-to-city centre connections. Rail Europe's B2B platform empowers travel agents to curate magnificent train journeys for their clients while ensuring a seamless and smooth travel experience.
With the ability to book specific trains and reserve seats at the optimal times, agents can effortlessly create itineraries that bring your clients' dreams to life. This streamlined approach becomes especially invaluable when clients are eager to tick off every destination on their bucket list. Rail Europe affords easy travel, eliminating the complexities of transportation logistics and allowing travellers to focus on the joy of exploration. By leveraging our platform, agents can seamlessly connect their clients to the enchanting cities and picturesque landscapes they've always longed to visit. With Rail Europe, every step of the journey becomes a gateway to unforgettable experiences, ensuring that travel dreams are transformed into cherished memories.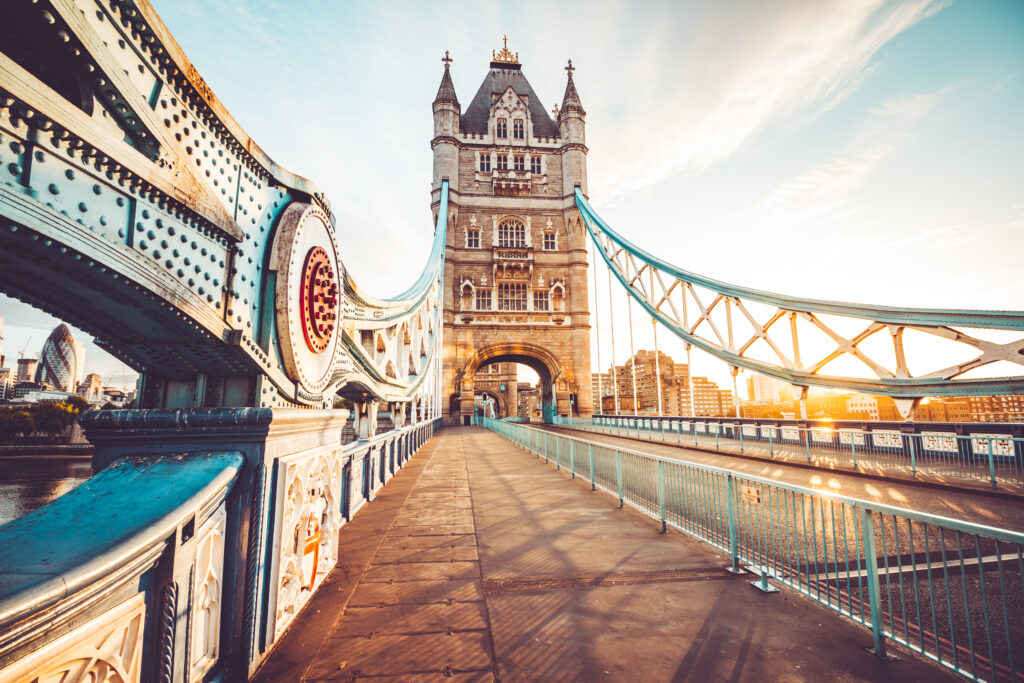 Eurostar Journey: London to Paris
Embark on a quick and hassle-free adventure from London to Paris with the renowned Eurostar service. Within a mere two hours, your customers can traverse the English Channel and arrive in the heart of the enchanting French capital. Marvel at the seamless blend of British and French cultures, indulge in delectable cuisine, and explore world-famous landmarks such as the Eiffel Tower and the Louvre.
Thalys Journey: Paris to Amsterdam
Immerse your travellers in a captivating cross-border experience with the Thalys journey from Paris to Amsterdam. In just over three hours, your customers can transition from the romantic streets of Paris to the vibrant canals of Amsterdam. Encourage your clients to soak in the rich history, artistic masterpieces, and iconic architecture that these European gems have to offer. By booking Thalys tickets through Rail Europe, you guarantee your customers a stress-free travel experience, allowing them to focus on creating lasting memories.
Lyria Journey: Paris to Geneva
Take your customers on an unforgettable expedition through the picturesque landscapes of France and Switzerland with the Lyria journey from Paris to Geneva. This scenic route combines the charm of Parisian elegance with the stunning Alpine vistas of Geneva. Encourage your clients to indulge in the world-renowned cuisine, visit historical landmarks, and revel in the breathtaking beauty of Lake Geneva. Rail Europe ensures that your customers can secure their Lyria tickets effortlessly, providing them with a seamless journey that showcases the very best of Europe.
LNER Journey: Edinburgh to Cardiff
Transport your clients from the breathtaking landscapes of Scotland to the captivating charm of Wales with the LNER journey from Edinburgh to Cardiff. As your customers traverse the lush countryside and picturesque towns, they will witness the diversity and beauty of the United Kingdom. Encourage your travellers to explore the historic landmarks, delve into the vibrant culture, and revel in the warmth of Welsh hospitality. With Rail Europe's B2B platform, you can effortlessly book LNER tickets, providing your customers with a seamless journey that encapsulates the very essence of Britain.
SNCF Journey: Paris to Lyon
Unlock the treasures of southern France by booking your customers an exhilarating SNCF journey from Paris to Lyon. Known as the gastronomic capital of the world, Lyon offers an array of culinary delights alongside a rich cultural heritage. Whether your clients wish to explore historic landmarks or sample delectable cuisine, this convenient city-to-city connection enables them to do so with ease. With Rail Europe's B2B platform, you can easily arrange these tickets for your customers, ensuring their journey is comfortable, efficient, and packed with unforgettable moments.
Eurail Passes
In addition to the point-to-point journeys, Rail Europe offers the convenience and flexibility of Eurail Passes. These passes are an excellent option for travellers who want to explore multiple destinations within a specific time frame. Rail Europe also offers "passholder fare," a seat reservation fee for people who already have a rail pass, for the Eurail Global Pass for select routes.
By recommending Eurail Passes to your clients, you provide them with unlimited travel across Europe, allowing them to hop on and off trains at their leisure. Whether your customers wish to embark on an extensive European adventure or focus on a specific region, Eurail Passes offer the freedom and convenience they desire.
Rail Europe goes above and beyond to ensure a truly memorable and comfortable journey for your clients. Onboard meals are available, ranging from gourmet delights to organic and locally sourced options. Travellers can savour delectable dishes while enjoying the picturesque views outside their windows, adding a touch of culinary delight to their train experience.
Moreover, Rail Europe offers different levels of service and classes to cater to various preferences and budgets. Rail Europe goes above and beyond to enhance the travel experience for passengers, offering affordable first-class options that provide additional space, comfort, and tranquility. First-class travel is now within reach for most travellers, allowing them to indulge in a heightened level of comfort throughout their journey. Passengers can enjoy spacious seating, ample legroom, and a quieter environment, providing a serene oasis amidst the excitement of exploration.
Rail Europe's point-to-point train journeys offer travel advisors a golden opportunity to provide their clients with seamless, eco-friendly, and convenient travel experiences. From the iconic Eurostar connection between London and Paris to the scenic Thalys route from Paris to Amsterdam, Rail Europe's B2B platform allows you to effortlessly book these remarkable journeys. The premium services available onboard ensure that your clients' European adventures are unforgettable from start to finish.