FareUpThere: The Yelp for airlines inspired by will.i.am's tweet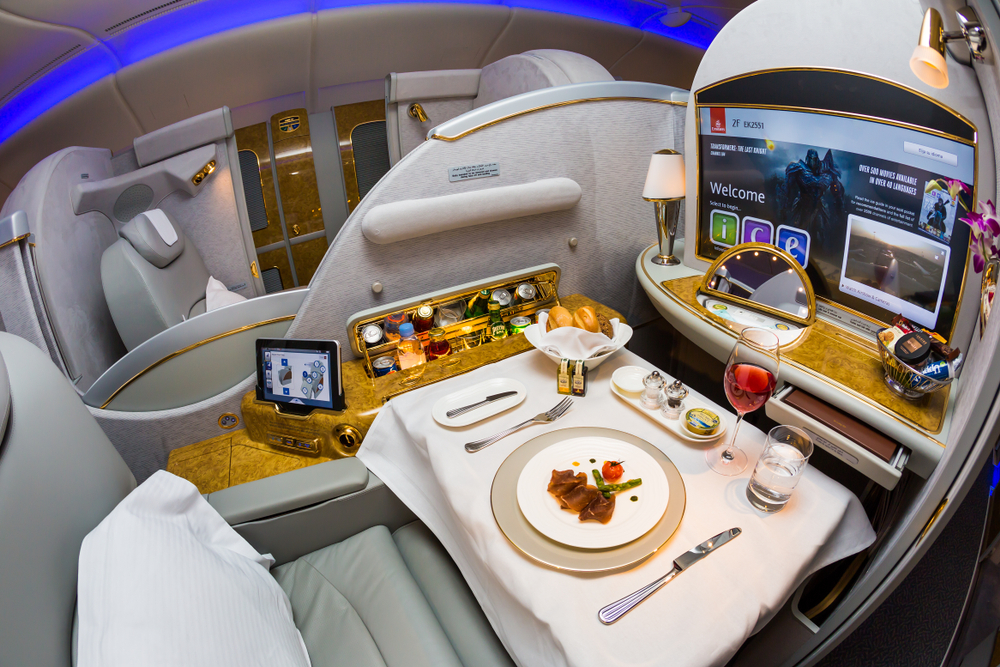 FareUpThere is the world's first app dedicated to collecting and sharing 100% authenticated airline journey reviews.
Founded in February 2020 by software innovator and travel-junkie Malcolm Woods, who was inspired by an in-flight tweet of Black Eyed Peas frontman will.i.am, the app allows passengers to share their flight experiences in exchange for rewards and will give airlines access to "Facebook grade" information on customer satisfaction levels. Set on making FareUpThere "the world's travel companion", Woods is seeking his first round of funding to help grow beyond its current markets of the USA, Canada and UK.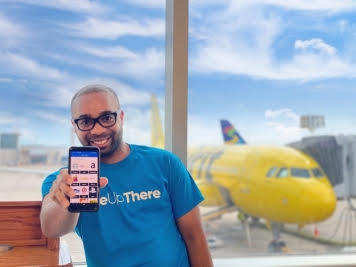 FareUpThere is, in essence, a "Yelp" for airlines, dedicated to collecting and sharing flight reviews from millions of passengers across the world. Unlike other customer review sites, FareUpThere gives points per review, which then can be redeemed for gift cards (powered by Giftbit in North America and Tremendous internationally).
All reviewers can earn points, but those that book their flights within the app earn more. While points can be accrued over time, a round trip booked within the app will be enough for "a free coffee from Starbucks at the airport".
The app, which went live in the USA and Canada on 09/28/2020 is currently building its booking and review numbers. It expanded into the UK on 11/11/2020 and has targeted rolling out across the rest of Europe by the start of 2022.
Travellers can use FareUpThere to research and plan their journeys, safe in the knowledge that each review is authenticated through the uploading of a boarding pass. Pre-journey intelligence and peace of mind have become more important than ever before, with passengers seeking assurance that their flight is safe, hygienic, and COVID-19 compliant. FareUpThere enables this level of search, giving customers the comfort levels they need to make a booking.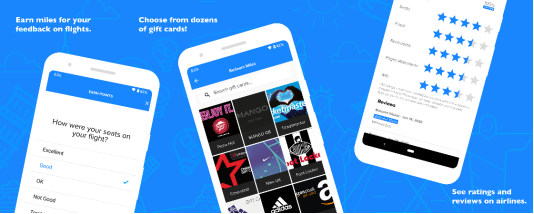 Alongside the consumer app, Woods has also launched FareUpThere Pulse, a Software as a Service (SaaS) platform giving airlines access to super-rich passenger data and feedback, whether from their own customers or from their competitors'. FareUpThere will offer advanced targeting features rivalling those of Facebook, meaning airlines will be able to pinpoint search criteria on the Pulse platform, whether it be by career, height, age, income and more.
With more focus on the in-flight experience, health and safety compliance and customer service than ever before, airlines must tap into passenger feedback to stay competitive. Pulse will allow airlines to target customers with questions about their experience, enhancing, or even replacing, their existing customer feedback loop. Currently, which is still in beta mode, Pulse is already delivering a response rate of 71% (as opposed to the 43% delivered by competitors).
"will.i.am's tweet made me realize that there had to be a better, more transparent, way of reviewing flights than on the battlegrounds of Twitter. I was amazed that there was no dedicated home for flight reviews, certainly not one that looked to really connect airlines with their passengers, so I decided to build my own," Woods said.
Facebook Notice for EU! You need to login to view and post FB Comments!