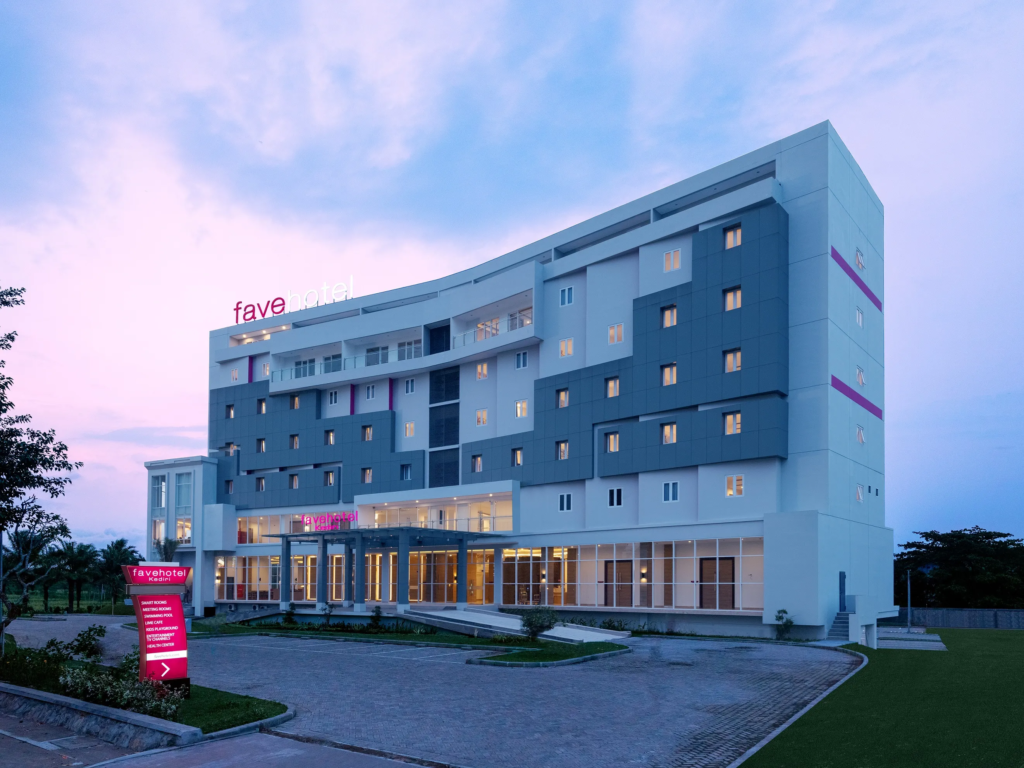 favehotel Kediri, the first budget hotel to use smart room technology in East Java, opened on 29 October 2022.
Boasting a modern and stylish concept, the latest favehotel is located near the Simpang Lima Gumul Monument, which is the Arc de Triomphe of Indonesia, standing in the center of five roads connecting the cities in East Java.
With 107 keys, favehotel Kediri offers a comfortable stay at an affordable rate. The property features a variety of room types from 19m2 faveroom, 26m2 funroom, to 36m2 fabroom available in smoking and non-smoking option.
Each room features an ArchSmart concept – an in-room technology concept spearheaded by Archipelago providing Google Nest enabling guests to control their room features through voice and eliminating the need for traditional hotel telephones. ArchSmart also provides an Android-based TV, which can be adjusted depending on the guests' favorite TV channels, including MolaTV, greatly improving the guests' experience and entertainment options. A mini bar, a bathtub and a balcony are available in Suites rooms.
Unlike other budget hotels, favehotel Kediri features complete facilities, such as a swimming pool, meeting rooms, restaurant, health club, and kids' playground. The hotel also houses Lime Café and offers 24-hour room service.
"As travel resumes, there is an increasing demand for budget hotels with high standards of safety, hygiene and service, favehotel ticks all of these boxes. Our economy brand, favehotel, is ideal for budget travellers seeking a casual lifestyle concept. Its location near the Simpang Lima Gumul Monument makes it an attractive accommodation for both tourists and locals taking a break in the city of Kediri," says John Flood, President & CEO, Archipelago International.