First Class Holidays ramps sales with VIA Rail
After being named as the UK's sole-appointed sales agents for VIA Rail, First Class Holidays announced 30% year-on-year sales increase. Since being appointed as the general sales agent in 2002, Frist Class Holidays has helped over 40,000 passengers explore Canada using its vast rail network.
VIA Rail's flagship service, The Canadian, links Toronto and Vancouver, which is one of the longest journeys that take four days. Travelling by train allows travellers to experience more of the country unlike in flights.
Moreover, The Canadian is a first-class Toronto-Vancouver train, renowned for luxurious accommodations, excellent onboard service, and dining cars. The railway company aims to deliver a luxurious and comfortable experience to guests while onboard the train.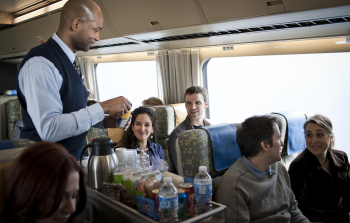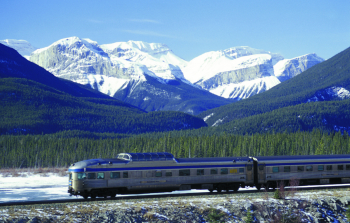 Daniel Gathercole, First Class Holidays managing director said: "We have been working as the general sales agent for VIA Rail for over 15 years and have seen a huge increase in passengers travelling by rail in Canada, it's an easy and exciting way to navigate the country."
First Class Holiday specialises in tailored trips to Canada, Alaska, the US, Australia and New Zealand.  First Class Holiday can also arrange hotels, tours, car hire, motorhome hire in addition to rail travel in Canada.
The tour operator's bestseller is Trans Canadian Rail Extravaganza that enables travellers to experience Canada's diverse landscape complete with alpine villages of Banff and Jasper and the bustling cities of Toronto and Vancouver. This 14-day trip costs £3,492 (US$4,632) per person.
Josephine Wasch, VIA Rail's international and domestic sales senior manager, said: "We have been working with First Class Holidays for over 15 years and are delighted to see the sales increase. Travellers are really embracing the pleasure of seeing Canada by rail, it's such a popular way to travel."