First Courtyard by Marriott in Central London gears up for ever-changing hospitality landscape
Contributors are not employed, compensated or governed by TD, opinions and statements are from the contributor directly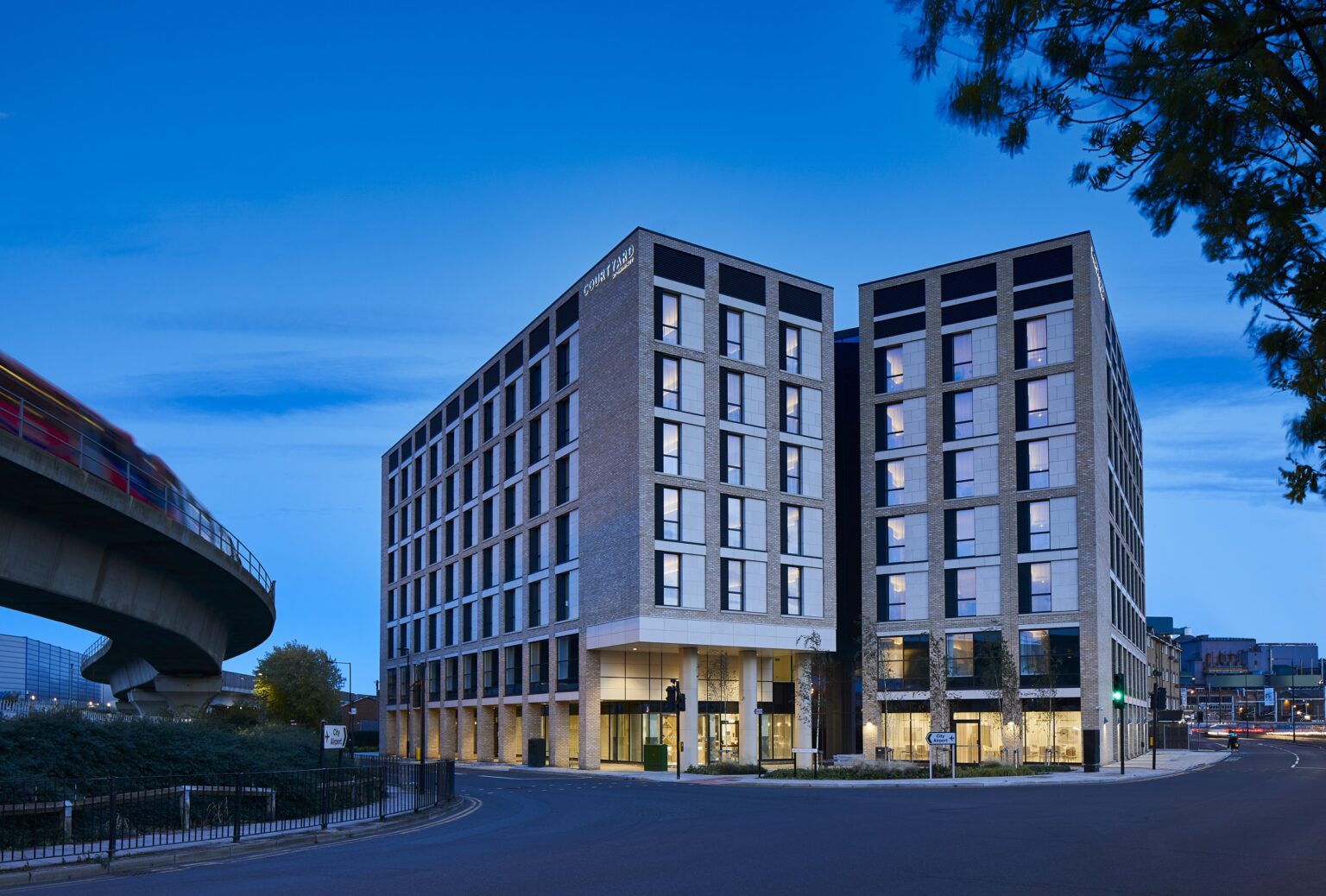 Business travellers using London City Airport now have a new place to meet before they fly, thanks to the opening of the first Courtyard by Marriott hotel in Central London. As the closest hotel to London City Airport, the Courtyard by Marriott hotel in Central London offers 184 rooms, a new alternative lounge option and its range of onsite options have helped increase the range of food and beverage choices available locally pre-flight.
With its three interactive meeting rooms all with floor-to-ceiling windows, fully-equipped business centre, all-day kitchen and bar dining concept, the much-loved on-property Starbucks coffee and a Grab and Go market, the Courtyard London City Airport hotel has introduced a new range of casual and business-focused spaces just five minutes' walk from the airport check-in area. Chris Thomas, General Manager of Courtyard London City Airport explained how the hotel will improve the travel experience for airport users.
TD: Tell us something about, how it has been since you joined Courtyard London City Airport?
I have been on board since January 2020 and obviously it was not a very good time. We were in hibernation. In February we had the opportunity to work with the UK Government to manage the quarantine contracts. The opportunity to work with the UK Government gave us a leverage to keep ourselves busy during that lead period. We opened on November 8, 2021 and had three weeks of very decent trading in terms of occupancy. The restrictions were back in place in December and January, but again in February 2022, we were back in business.
TD: What were the new things the hospitality industry witnessed post-pandemic?
The landscape of hospitality has completely changed in post-COVID world. The complexity of how we operate, the things we need to adapt, etc, it has all changed. The good thing being, hospitality is the most adaptive industry in the world. We fall into solutions to every problem, we find better ways of working. We had so many roles filled from Front Desk to F&B. We had to cross-pollinate skillsets, we needed to have multi-trained staff and open their eyes to other areas of the business. This strategy worked well.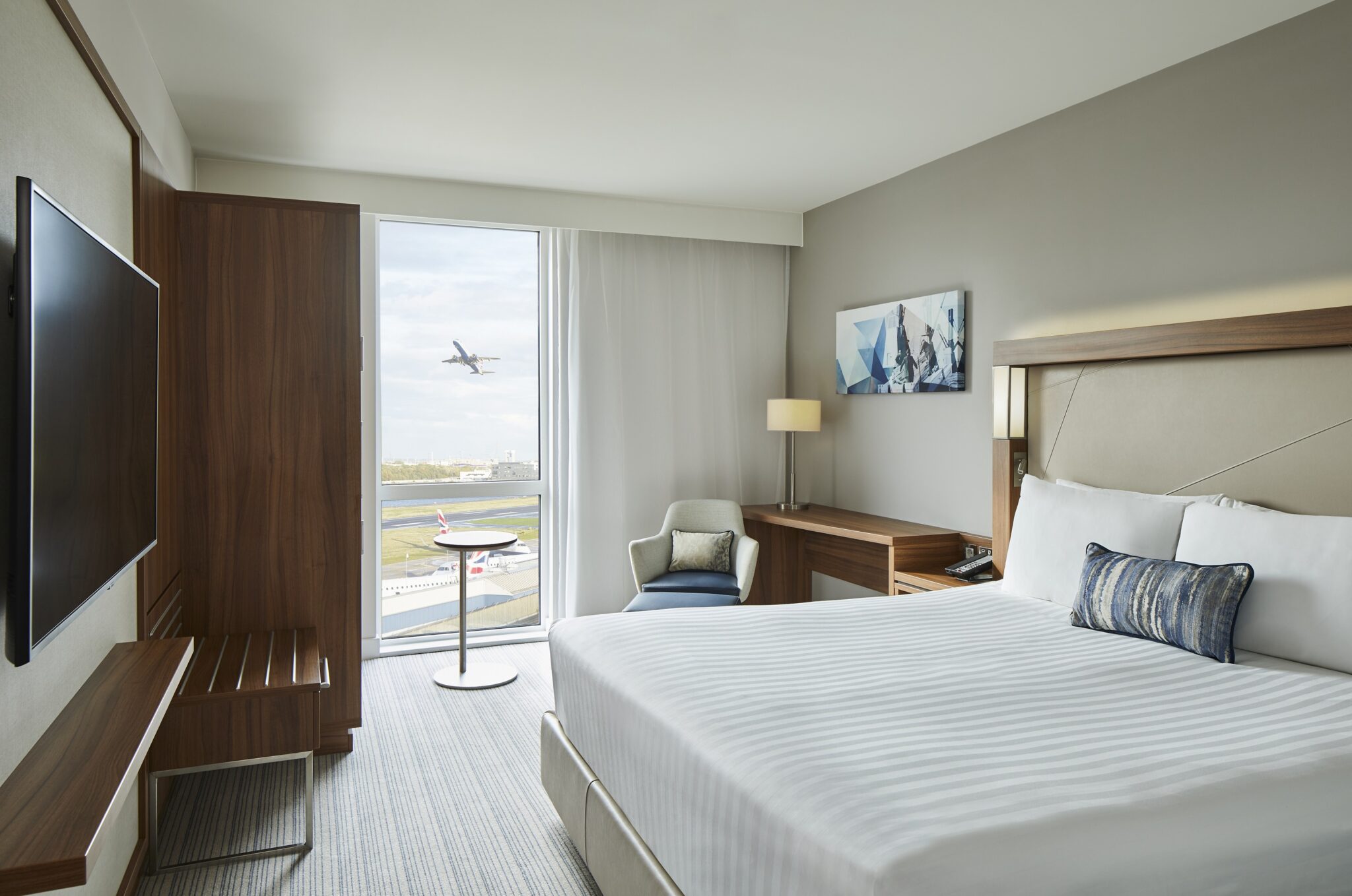 TD: Was cross training always there, or it is an improvisation?
No, I would say it was a reaction to the restrictions. Working in a linear model, being more adaptable and having a stronger workforce. It was very much needed.
TD: Being close to Airport, how advantageous has it been?
The partnership between London City Airport has been really good. We are the only hotel on the city side and are looking at how improve the passenger journey and stay. The partnership will grow stronger as the Airport grows. There are a few hotels on the other side of the airport, but on this side, there are none, and nothing solid is coming up in the foreseeable future.
TD: What is the partnership like?
Marketing collateral, being a designated combination provider for their staff. We have good business from the 7 airline carriers operating at the London City Airport. The merchandise we are doing through the lounge, meeting spaces, booths, a nice environment – passenger-friendly. We are already 4 months into the partnership, and as we move forward, I see the partnership growing further.
TD: What else, in terms of trends, do you see going forward?
Implementation of technology. Giving the guests opportunity to order food from App and we deliver. We have mobile check-in; your key is on your phone. Gone are the days when you need to queue up for check-in.
TD: What is your occupancy after re-opening?
It has been slow, in February it was 35-45%, March – 50-60%, and in April, the response has been good. There are four brand new routes starting from London City Airport from June. It is going to take some time for people's confidence to come back, for travel. We need the corporate segment back in momentum. It will be really interesting to see the re-emergence of the Corporate market when it comes back. We need to look out for how the space spans out and when it happens. The fascinating thing is the blend of segments – corporate – leisure – travel, in a post pandemic world.
"Historically business travellers using London City Airport have had to choose between high walk-in rates at its two offsite lounges, or a limited range of food options within the terminal itself. With the airport's redevelopment programme currently paused until at least 2023, we are delighted to be able to offer an alternative departure lounge option for smart travellers keen to take advantage of the airport's swift check-in process. At a time when travellers are looking for extra space and added peace of mind when flying, we're delighted to be able to offer new options to work, meet or stay, all with Marriott's commitment to the highest standards of cleanliness, and to help people travel with confidence," Thomas concluded.