First eco-centro complex by Soneva Fushi as it pledges to end open waste burning
Soneva Fushi has announced the launch of its Namoona Baa initiative with the unveiling of the 'eco-centro' complex on the island of Maalhos, Maldives. Namoona Baa sees the islands of Maalhos, Dharavandhoo and Kihaadhoo in the Baa Atoll pledging to end the open burning of island waste, in a radical shift towards eco-friendly waste management.
The pledge was made by the presidents of Maalhos, Dharavandhoo and Kihaadhoo island councils, during a workshop on waste held at Soneva Fushi in January. To end the practice of the open burning of waste, which poses a health and environmental hazard and damages tourism, each island will create an 'eco-centro' waste-to-wealth centre that will sort, recycle and reuse island waste. The eco-centro model was pioneered at Soneva Fushi, which is located close to Maalhos.
Soneva has pledged funds from its Soneva Save our Seas programme to support the creation of the eco-centros on the three islands. During the January workshop, the island council presidents helped forge a new partnership between their islands, Soneva Fushi, and Common Seas, an international NGO dedicated to reducing marine plastic pollution.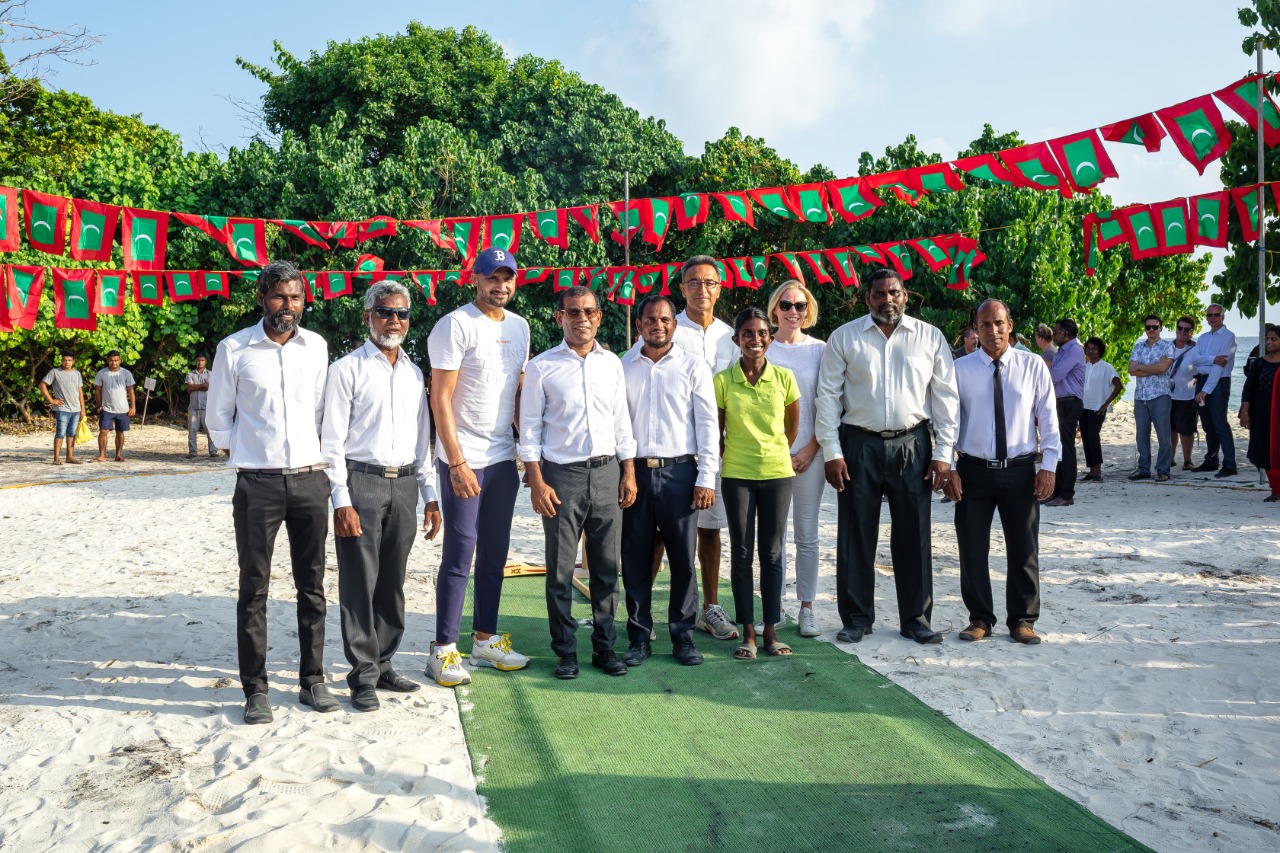 The new partnership – part of the international Clean Blue Alliance which supports islands to prevent plastic waste leaking into the ocean – sets a course for Baa Atoll, and eventually the Maldives, to become a global leader in halting ocean plastic pollution.
"Maalhos can now produce wealth from its waste. This is just the beginning. We will roll out the eco-centros to Dharavandhoo and Kihaadhoo this year, and work with the government hopefully to extend the project to the whole of Baa Atoll – making it truly Namoona Baa," said Sonu Shivdasani, CEO and co-founder of Soneva.