Five ways to make sure you're not caught out by new omicron travel requirements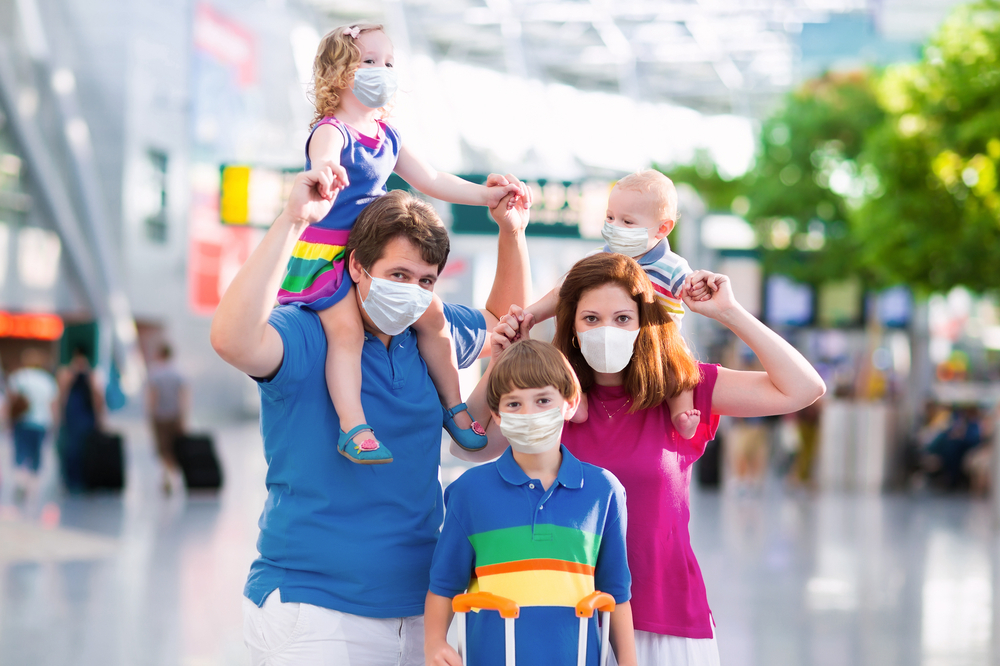 Ever-changing travel rules are giving British travellers a headache as more countries tighten their borders in an attempt to control the spread of the new Omicron variant.
Brits longing for a well-deserved break not only face extra barriers to travel but an added risk that entry requirements to their holiday destination could change at the last minute, disrupting their holiday completely.
The shortened time frame for a negative PCR test, as well as some destinations' requirements for Brits aged 12 and above to arrive with proof of full vaccine status, including a booster jab, in particular, is proving problematic at the border.
Sarah Page, brand manager at Holidaysafe travel insurance, offers advice on how Brits can avoid being caught out by new travel rules as well as protect their well-deserved holidays.
She said: "People are desperate to get away for a ski holiday or some winter sun but keeping up with all the travel restrictions can be challenging. But if you take some basic precautions there's no reason why people can't get away for a much-needed break."
Sarah's top five tips are:
Monitor the destination's entry requirements closely 
Entry requirements for British travellers vary from destination to destination. And while some countries – albeit limited – have not imposed any restrictions on British tourists, most countries are requiring visitors to arrive with proof of their vaccine status alongside the destination's version of a Passenger Locator Form at the very least.
However, the requirement that has recently caught Brits out is the change in the time frame for proof of a negative PCR test. Previously, most destinations asked that arrivals had evidence of a negative PCR test taken up to 72 hours before departure. This requirement has changed for some destinations and arrivals are instead required to arrive with a negative PCR test taken no longer than 48 hours before travel.
Additionally, some destinations now require children aged 12 and above to also arrive with proof of a full vaccine status. This rule has caught many UK families out as until earlier this month, the UK government didn't offer those under 18 the option of having two Covid jabs. Children aged 12-15 can now have a second dose of the vaccine and can access the NHS Covid Pass for international travel.
The final change taking Brits by surprise is the need for proof of a booster jab for some countries to escape quarantine upon arrival. This is a relatively new requirement so travellers should take extra caution when understanding what their destination class as a 'full' vaccine status.
It is important that travellers fully understand the destination they are visiting's entry rules and adhere to these before they leave.
Book a trip with flexible terms and conditions
While the world navigates the new strain of virus travel remains unpredictable, and it is possible that other countries could introduce new entry measures on British tourists at short notice. For this reason, it is important that UK travellers book trips that have flexible terms and conditions where possible.
Booking a trip that allows for flexibility gives travellers more freedom to change their travel dates or destination if harsher rules are quickly implemented. For example, if a destination suddenly requires proof of a booster jab and travellers cannot get an earlier booster appointment, it might be possible that the trip could be moved back to allow for this requirement to be met.
Trip flexibility also protects financially travellers as, in most cases, holidays can be moved if countries ban British travellers from visiting, or if the UK advises against all but essential travel to a certain destination.
Book a package holiday if possible
Package holidays that have ATOL protection also protect travellers financially if that they can no longer visit a country due to a travel ban, so this is something to consider when booking a trip.
If a package holiday is cancelled due to flights no longer being able to arrive at a holiday destination, then travellers will be entitled to a full refund from their tour operator. Travellers who booked a package holiday may also have the option to move their trip dates or change their holiday destination if they would prefer to go on a holiday instead.
If, for whatever reason, travellers are unable to get a refund from their tour operator, they may also be able to claim their money back through their bank or credit card provider. However, they will need to contact them directly to see if this is an option.
Take out travel insurance as soon as you book
Purchasing suitable travel insurance when booking a trip is essential to protecting a getaway, especially as Covid-19 cases rise and more people are told to isolate.
Some policies in the market now offer protection if travellers catch Covid-19 before their trip and have to cancel due to being legally required to isolate. Cover is also available if travellers catch Covid-19 while on holiday and are therefore legally required to isolate abroad until they can produce a negative Covid test. Travel insurance policies that typically offer this type of financial protection can often include cover for additional costs incurred, including extra accommodation costs and new transport back to the UK, as an example.
It is, however, worth being aware that most travel insurance does not offer protection if travellers arrive at a destination without the correct entry requirements. This is why it is so important that travellers research the entry rules ahead of their departure.
Subscribe to the Foreign Commonwealth and Development Office (FCDO) travel alerts
Travellers can keep up-to-date with the latest travel advice by subscribing to the country there are visiting's travel alerts. The FCDO's travel guidance should be checked as well as directly with the country itself (or its UK embassy website), for the latest rules and requirements before and during a visit.
By keeping updated with the latest requirements, travellers reduce their chances of being caught out and left out-of-pocket by any last-minute travel restrictions.
Facebook Notice for EU! You need to login to view and post FB Comments!