Flight levels in each European nation bounce back post pandemic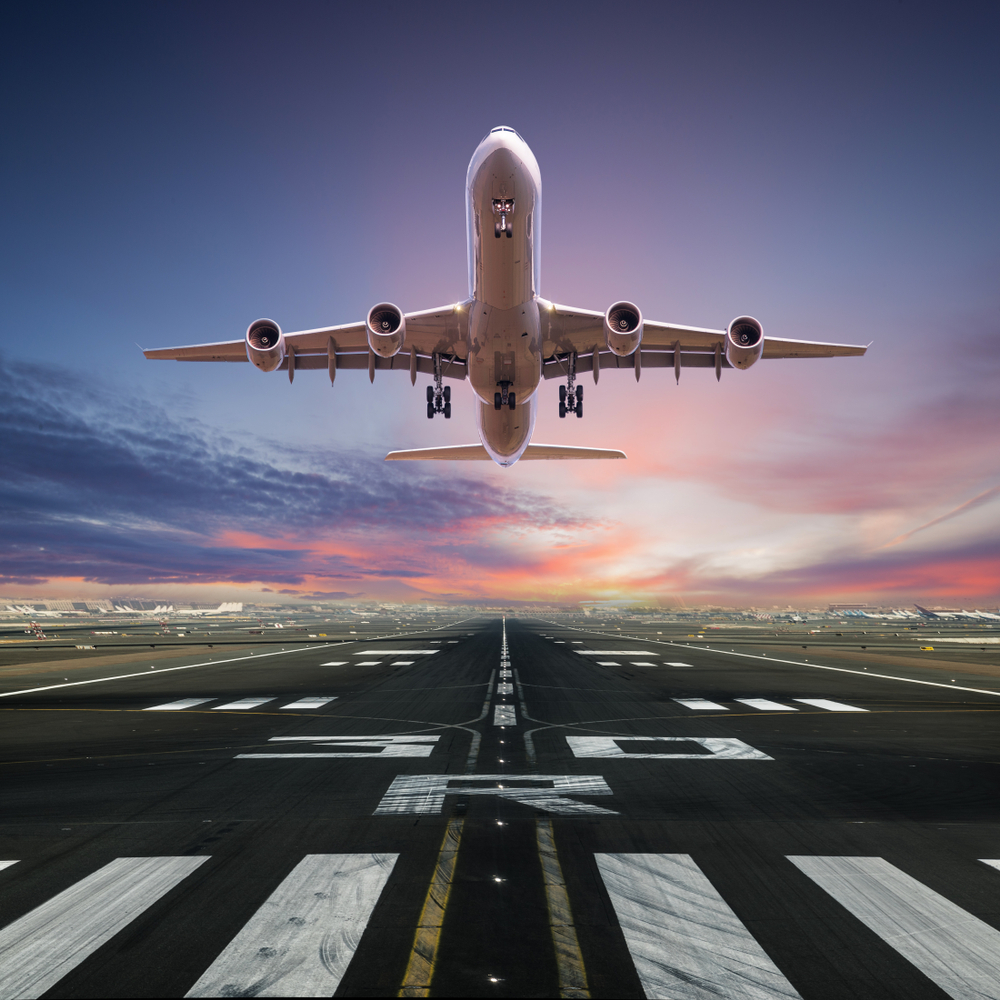 Flight analysis from Cirium, the aviation analytics firm, reviews the recovery of flights from each European country and shows how each nation has bounced back from the pandemic. The study reveals the number of flights that departed last year compared to 2019 levels, with key findings being:
42 European countries and regions were ranked. UK is in the 29th position with departures in 2022 being 25% down on 2019 levels. The UK recorded over 1,086,833 departures in 2019, but in 2022 the figure fell to 816,854. Ireland performed better than the UK, with 2022 departures being only 14% below pre-pandemic levels. Only two European countries saw last year's departures exceed pre-pandemic levels – Albania (18%) and Bosnia and Herzegovina (14%). Greece, Portugal and Iceland neared pre-pandemic levels, with departures being only 2%, 4% and 5% down respectively.
Ukraine suffered the largest fall in flights, with 2022 departures 85% down on 2019 levels. Despite European sanctions, flights from the Russian Federation were only down 20% of 2019 levels – meaning flight levels recovered faster than in the UK.
For individual country analysis, see the below table:
| | | | |
| --- | --- | --- | --- |
| Travel Year | 2019 | 2022 | |
| Origin Country | Departures | Departures | 2022 vs 2019 Difference |
| Albania | 14,921 | 17,671 | 18% |
| Bosnia and Herzegovina | 7,901 | 8,981 | 14% |
| Greece | 240,962 | 236,689 | -2% |
| Portugal | 217,196 | 208,028 | -4% |
| Iceland | 29,869 | 28,378 | -5% |
| Macedonia | 8,871 | 8,220 | -7% |
| Norway | 321,957 | 296,028 | -8% |
| Spain | 942,360 | 851,666 | -10% |
| Serbia | 37,990 | 34,199 | -10% |
| Turkiye | 609,417 | 544,935 | -11% |
| Luxembourg | 26,923 | 23,919 | -11% |
| Croatia | 50,498 | 44,660 | -12% |
| Ireland | 134,225 | 115,046 | -14% |
| Gibraltar | 1,808 | 1,526 | -16% |
| Italy | 700,290 | 590,420 | -16% |
| Cyprus | 45,662 | 38,447 | -16% |
| Netherlands | 267,505 | 221,008 | -17% |
| Romania | 89,419 | 73,503 | -18% |
| Russian Federation | 633,727 | 507,895 | -20% |
| Estonia | 17,563 | 13,796 | -21% |
| Lithuania | 24,767 | 19,413 | -22% |
| Montenegro | 10,657 | 8,315 | -22% |
| Poland | 189,765 | 147,412 | -22% |
| Bulgaria | 37,669 | 29,152 | -23% |
| Malta | 24,658 | 19,036 | -23% |
| France | 733,561 | 563,428 | -23% |
| Belgium | 129,311 | 98,565 | -24% |
| Denmark | 158,290 | 120,343 | -24% |
| United Kingdom | 1,086,883 | 816,854 | -25% |
| Switzerland | 221,177 | 165,467 | -25% |
| Hungary | 55,851 | 41,740 | -25% |
| Austria | 151,907 | 106,269 | -30% |
| Sweden | 217,450 | 145,441 | -33% |
| Germany | 966,681 | 631,160 | -35% |
| Finland | 117,050 | 74,606 | -36% |
| Slovakia | 9,299 | 5,836 | -37% |
| Latvia | 39,631 | 23,660 | -40% |
| Moldova | 12,701 | 7,307 | -42% |
| Czech Republic | 67,034 | 36,648 | -45% |
| Slovenia | 10,792 | 4,706 | -56% |
| Belarus | 23,723 | 9,961 | -58% |
| Ukraine | 92,800 | 14,178 | -85% |