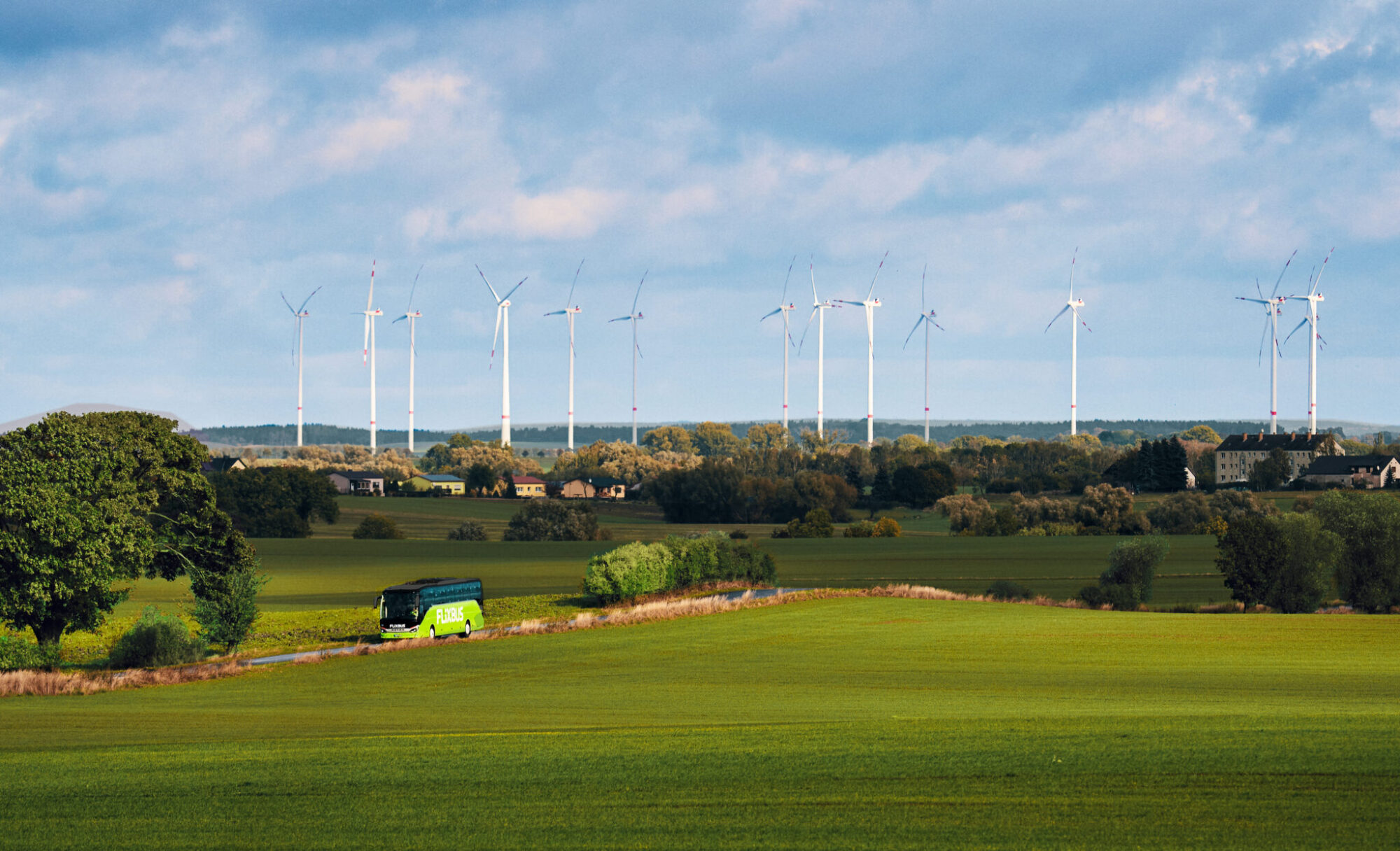 FlixBus, the UK's fastest-growing and most innovative intercity-coach provider, is expanding yet again. After successfully re-launching a domestic network in April 2021 and a first expansion mid-May, the overall demand for travel is growing and more people across the UK are longing to travel in the bright green coaches. From 15 July, the company has expanded its service to 10 new UK-destinations, including its first two stops in Scotland and other popular domestic holiday destinations.
Andreas Schorling, managing director in FlixBus UK said: "We've had a fantastic start of operations and have really enjoyed enabling people to travel again in these last three months. This is a great time for people in the UK to discover their own country and do so sustainably travelling by coach. Our new offer includes even more cities, and our modern coaches serve the existing destinations more frequently. We are especially excited to travel even further afield and expand to Scotland."
Starting 15 July, it is offering more than 60 routes across 36 cities in the UK with prices starting at GBP 0.99. This is the company's biggest expansion in the UK so far and follows just three months after re-launching its operations in April 2021.
The new cities are Bath, Chesterfield, Chippenham, Coventry, Edinburgh, Glasgow, Leamington Spa, Newcastle, Reading and Sunderland.
Scotland is a new addition to the continuously extending bus network that already covers cities from the East Midlands, West Midlands, Yorkshire, North West, South West and Wales. The entire network is comprised of and driven by regional coach partners across the country such as McGill's based in the west of Scotland.
James Easdale, chairman of McGill's Group, said: "We are delighted to be entering into partnership with FlixBus to deliver their very first route from Scotland down to London. This is McGill's first move into long-distance bus travel and we have assembled a team of highly experience long distance express drivers and invested substantially in new Volvo 9700 coaches for the service."