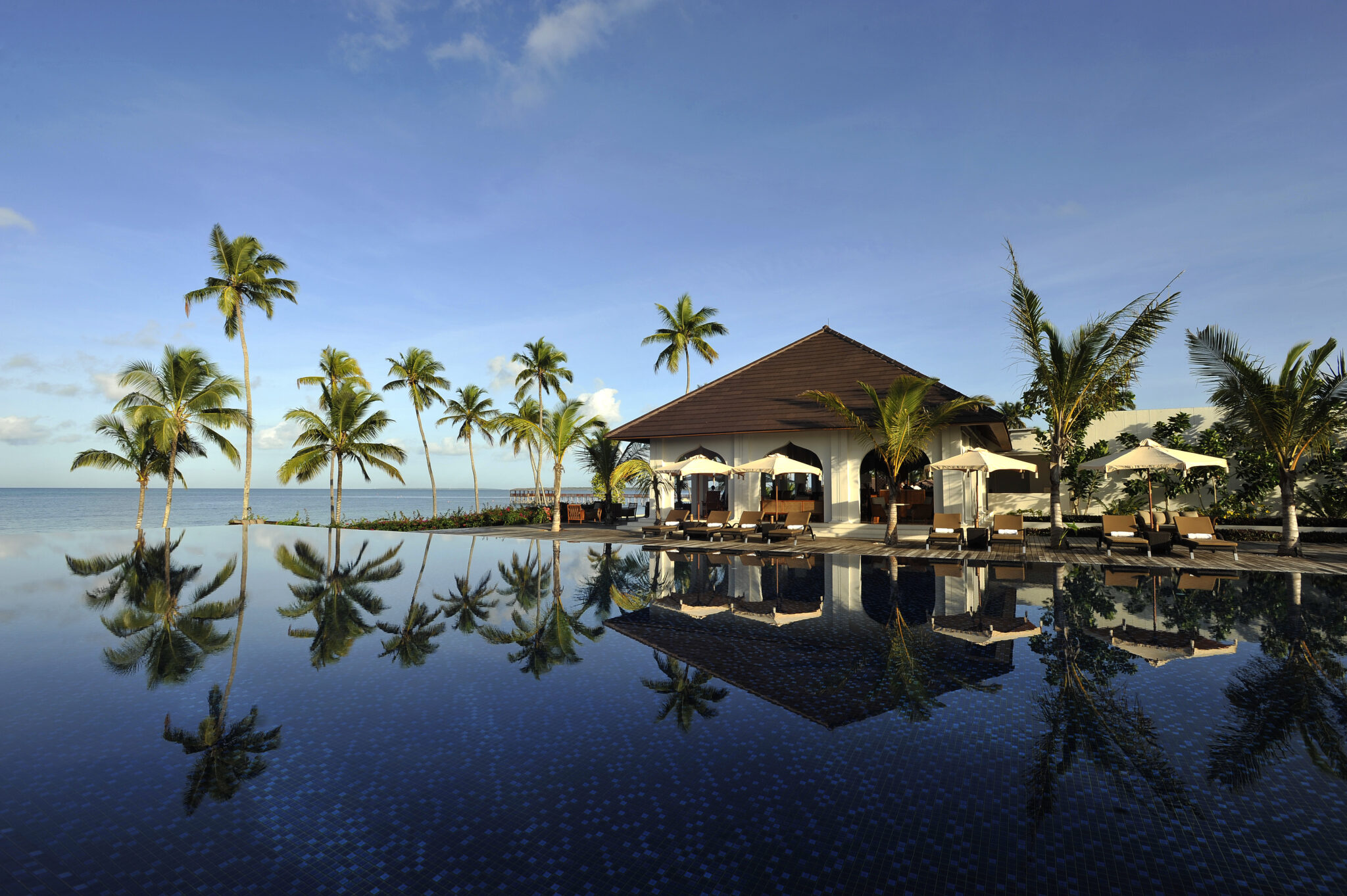 Is there anything that can accentuate an African vacation? Yes, a villa-only resort nestled amid sprawling tropical gardens flanked by a mile-long powdery white sand beach can. Nothing better describes The Residence Zanzibar.
A perfect setting in the Indian Ocean
Listed as a Travellers' Choice on Tripadvisor in 2022, the 66-key resort located just off the coast of Tanzania showcases Zanzibar's African, Omani, and European heritage through the elegant design of its luxurious villas. Offering a perfect combination of space and privacy framed by enchanting Zanzibar sunset, the villas have private swimming pools and gardens, beach, or ocean views. A glass-walled pool overlooking the ocean is like icing on the cake. Whether one chooses to take a stroll on the beach or cycle their way through gardens, the resort makes a perfect spot to unwind and reconnect with the inner self.
An exciting gastronomical journey
True to the archipelago's cultural heritage, the menu takes a cue from Indian, Arabic, and Mediterranean flavours with a hint of local spices. This means guests can find paratha, biryani, and korma with a Zanzibar twist served at its restaurants or in the intimacy of a villa. The Dining Room with spectacular views of the beach and ocean serves international cuisine as well as regional cuisine peppered with spices that Zanzibar is so famous for. Situated within lush grounds, which is a short stroll from the main hotel, The Pavilion has a menu best described as Middle Eastern meets Mediterranean. Its contemporary décor with touches of Middle Eastern culture and traditional music in the background offers a unique dining experience to guests.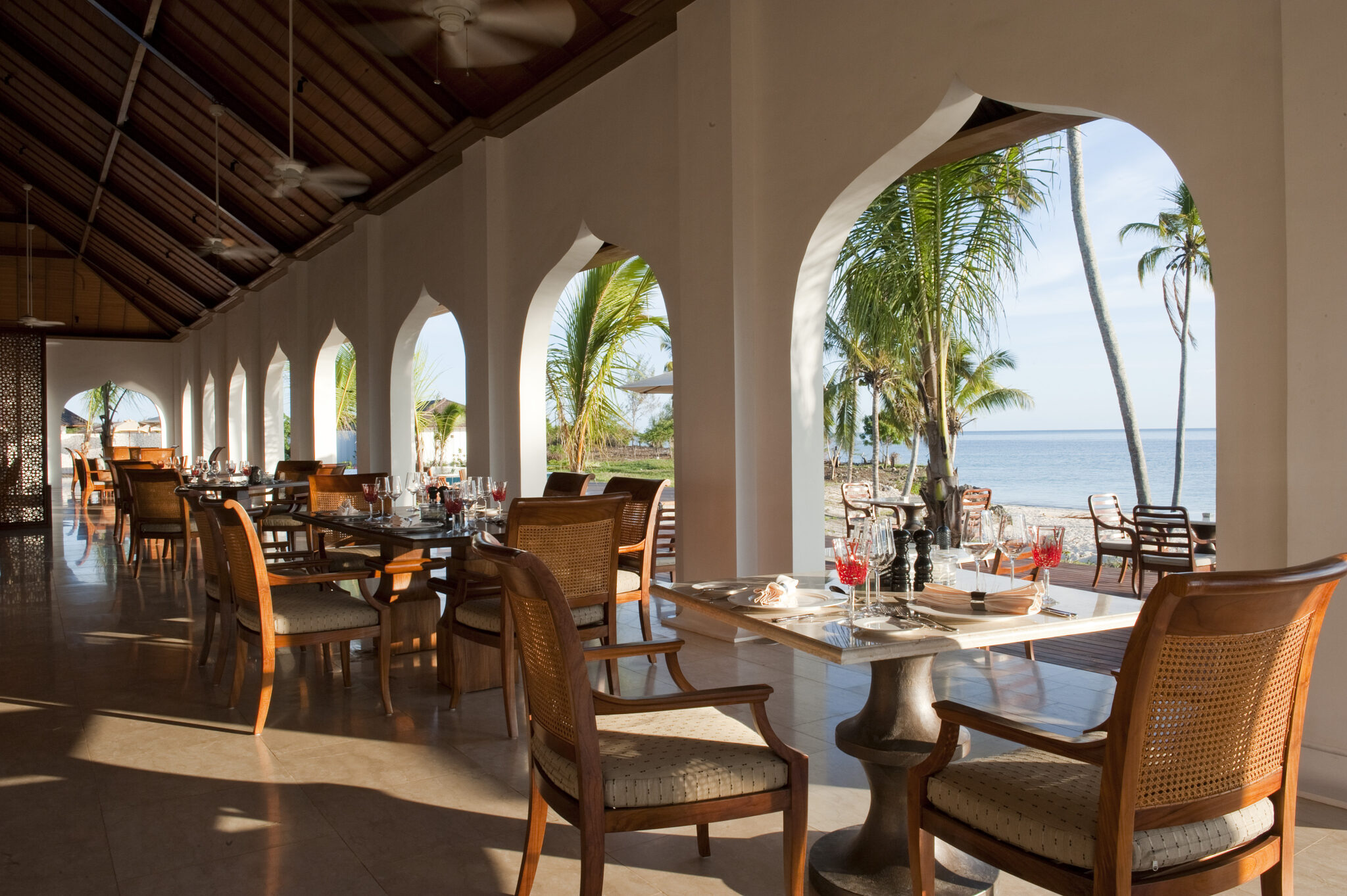 One can also relax by the poolside to relish snacks and drinks. The resort also takes great care of someone celebrating a milestone by arranging an intimate dinner. Guests can pick a venue of their choice… privacy of their villa, the terrace, or an evening barbecue on the jetty by the ocean.
Rejuvenating spa sessions in tropical gardens
Woven seamlessly into the natural landscape, the spa has six treatment pavilions and a relaxation area with a whirlpool. The signature healing massage works on chakra points, while the beauty treatments use local plants and spices to nurture the body.
The African vacation with a historical twist
Whether someone lounges on the beach, wanders through bustling bazaars, goes on a dolphin safari, or encounters indigenous wildlife, Zanzibar has all the tropes of a wholesome vacation, be it families, a group of friends, or solo travellers.
The Zanzibar archipelago – once a gateway for international traders voyaging between Arabia, India, and Africa – has been influenced by diverse cultures that make it a unique multicultural experience. As one walks through the bustling Zanzibar City's old quarter Stone Town, a World Heritage Site, they come across story-like buildings including coral and stone houses with wooden doors carved with Qu'ranic scripts, Indian houses with courtyards and balconies, and white-washed Arabian mansions of former sultans and Persian merchants.
A visit to a local spice plantation wraps travellers in the aromas of clove, nutmeg, cardamom, turmeric, cinnamon, chili, and black pepper. Nature lovers are in for a treat as they can explore the Jozani Forest Reserve, home to indigenous species of flora and fauna including the red colobus monkey. The village of Kizimkazi, famous for its dolphin safaris, is just 20 minutes away from the resort.
Travel Tips
Connected by many airlines, The Residence Zanzibar is located just 55 minutes from Zanzibar International Airport. Zanzibar is blessed with warm weather all year round, with an average temperature of 27°C in the summer months from October to May, and a comfortable 25°C between June and September. Highly valued for its privacy, the resort is located close to Menai Bay, Zanzibar's largest marine protected area inhabited by indigenous fish and marine mammals.
For those planning an Easter or Eid break, The Residence Zanzibar is offering packages for a stay at a luxury villa with a private pool that includes Easter lunch, a free meal plan, one 35-minute spa treatment, discounts on food & beverages and spa treatments, discounts on child's stay.