Air travel growth to pressure governments worldwide
ForwardKeys reports 5.9% growth in 2018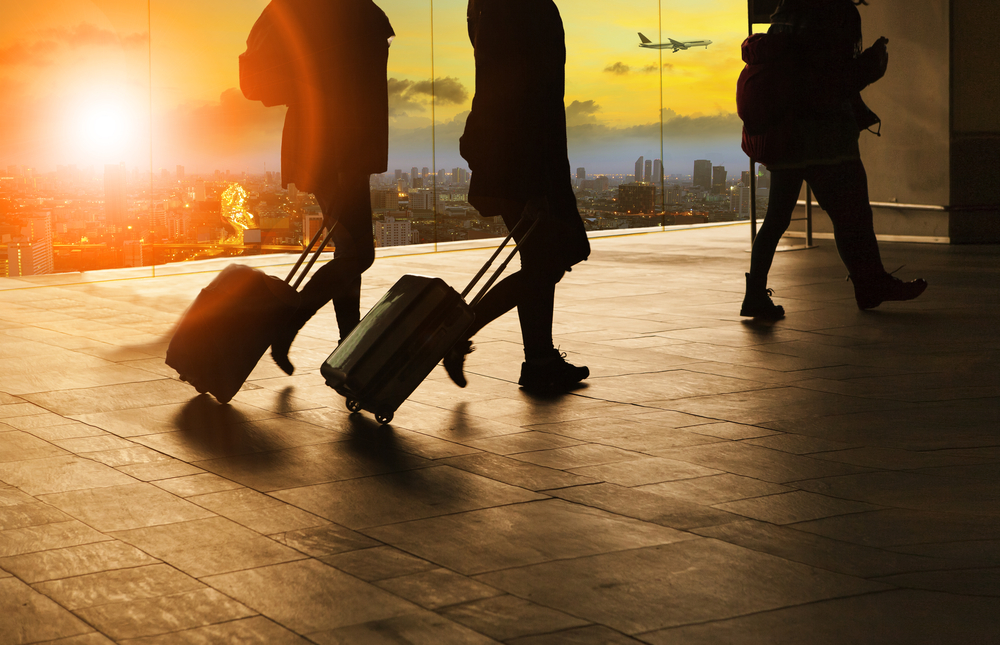 Using booking transactions and other aviation data, ForwardKeys has published its latest report, stating that outbound air travel grew by 5.9% in 2018.
According to the findings, air travel grew in nearly every part of the world. Growth in the Asia Pacific, at 9.6%, was more than three times stronger than the weakest performer, the Middle East, where flight departures grew by 2.8%. The second-best performing region was Europe, where air travel grew by 5.8%. Flight departures from Africa also grew by 5.2% and from the Americas by 4.4%.
"Air travel will put pressure on governments worldwide"
Olivier Ponti, VP of insights at ForwardKeys, said: "The Travel and Tourism industry continues to grow strongly, outstripping the growth in global GDP, enhancing prosperity and creating jobs. Yet another year of strong growth in air travel will put pressure on governments worldwide to invest in infrastructure to better manage the consumer's growing appetite to travel."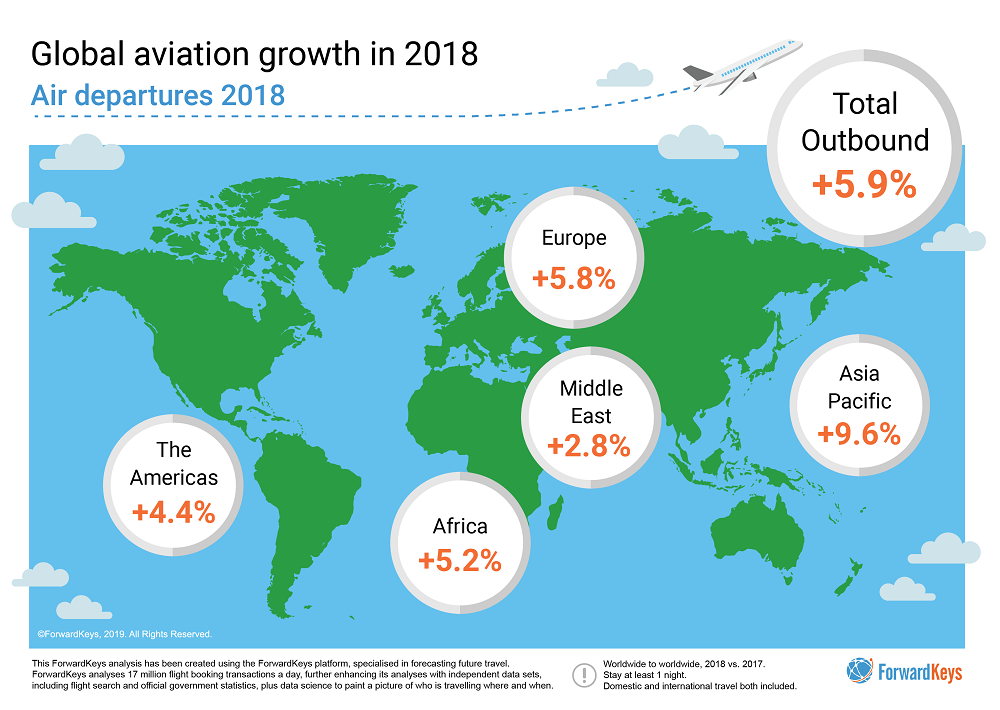 APAC
The growth in the Asia Pacific was driven primarily by increasing travel within the region. Domestic travel was up 14% and departures between APAC countries were up 9.6%; whereas intercontinental departures were up 4.5%.
Ponti, added: "The growth in international air traffic within the Asia Pacific is a direct consequence of increasing disposable incomes, urbanisation and more dynamic lifestyles.
"As the middle classes of large urban centres – especially in China – have more money in their pockets and a growing appetite for travel, they fly more often, initially within their own continent, and then further afield. They have become a major driver of leisure and business travel worldwide."
Europe
European air travel grew at virtually the same rate as the global average, but international travel within Europe, which was up 7.0%, grew faster than trips to other regions of the world — a sign of the good shape of the European economy.
The Middle-East registered the highest growth of intercontinental departures from Europe, at 5.8%, helped by the easing of security concerns regarding Egypt.
The Americas
By contrast, the trend in the Americas was in the opposite direction. There, the growth in travel to other continents, at 7.1%, outstripped the growth in domestic air travel which grew by 4.0%, and the growth in travel between countries which grew by 3.2%.
Assisted by several new routes such as New York to Nairobi, Africa was the fastest growing destination for travellers departing from the Americas, up 8.5%.
Africa
In Africa, growth in domestic air travel was negative, down by 0.9%, but growth in international air travel to other African countries was strong, up 6.6%, and growth in travel to other continents, where Africa's main trading partners are located, was stronger still, up 7.8%.
Highlights included departures from Africa to Europe, up 9.3%, the Asia Pacific, up 7.7%, and the Middle East, up 6.9%.