From Cornwall to Heathrow and then the world!
Put-upon cabinet member Chris Grayling, the secretary of state for transport, appeared as part of a special welcoming committee celebrating the arrival of a new flight from Cornwall Airport Newquay into Heathrow's Terminal 2, effectively connecting UK's southernmost county with the world.
Joining Grayling in welcoming the VIP passengers, which included the local MP for St Austell & Newquay, Steve Double; Cornwall Council's Geoff Brown, Cabinet Portfolio Holder for Transport and Malcolm Bell, CEO of Visit Cornwall, were  Heathrow CCO Ross Baker and, Christine Ourmières-Widener, CEO of flight operators Flybe. The party then went on to visit a special stand, packed with Cornwall travel booklets while complimentary goody bags were offered to passengers passing through the T2.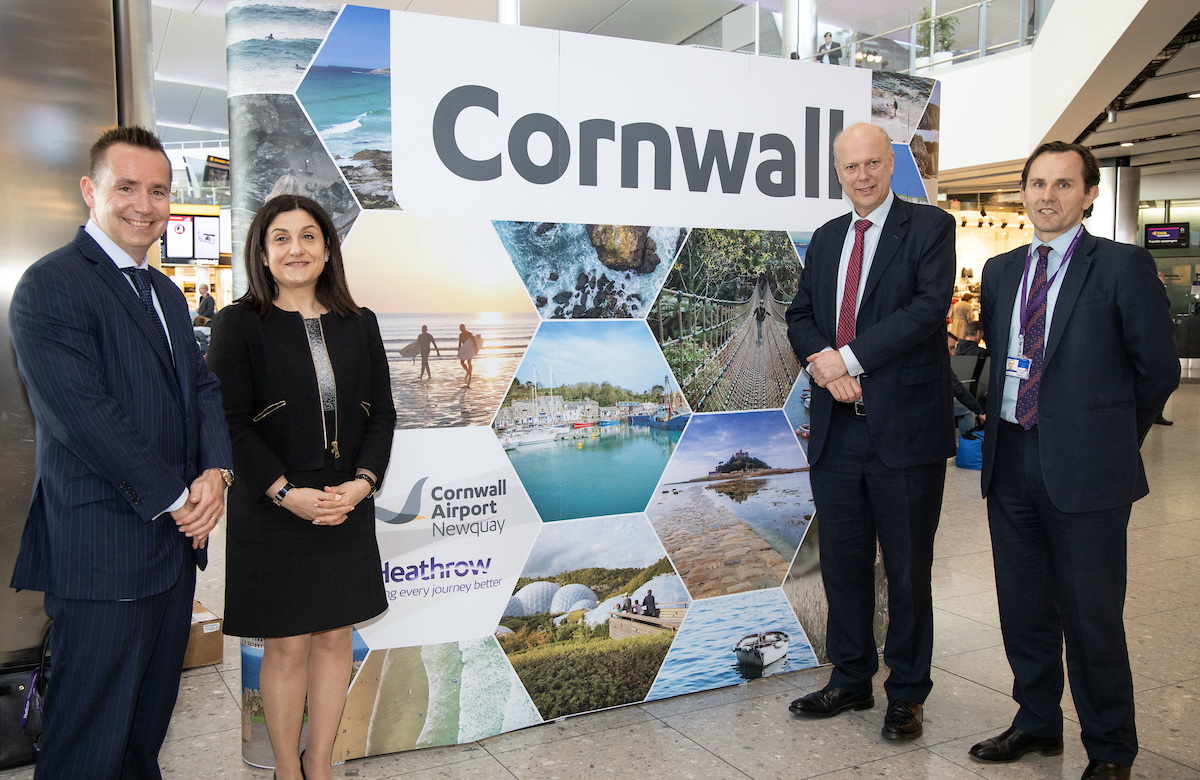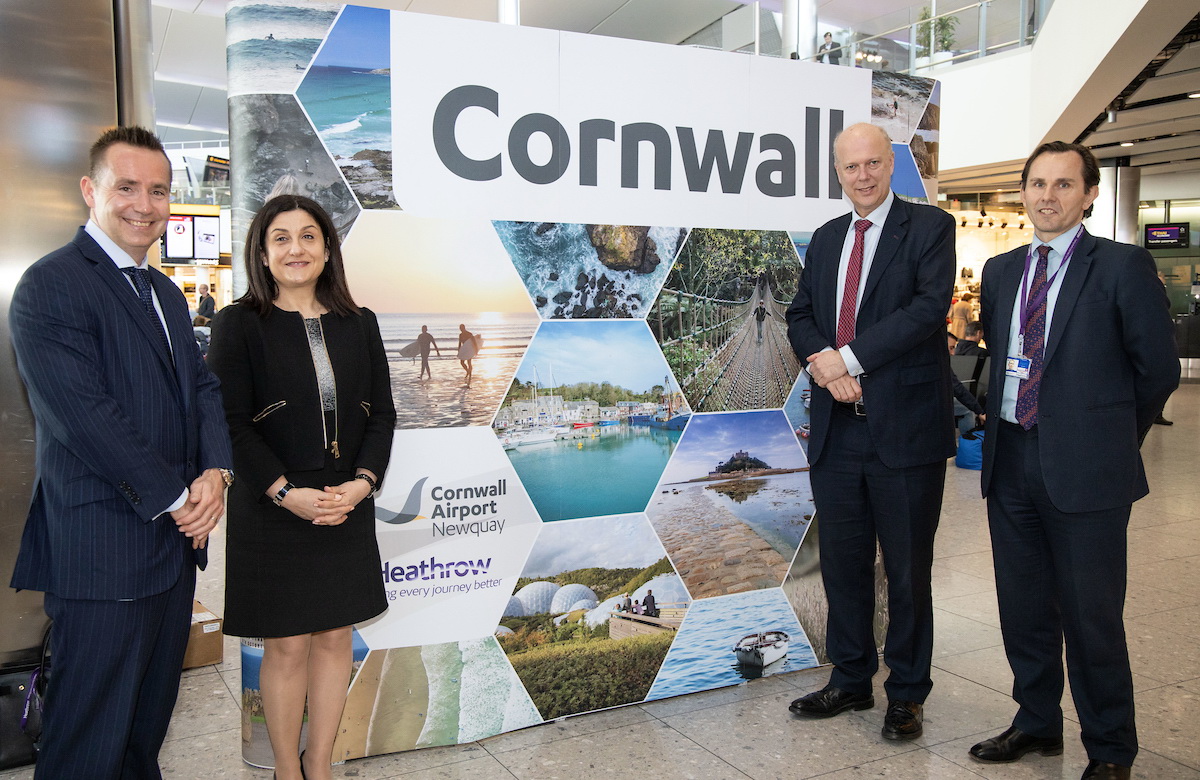 Commenting on the connection, Grayling noted the business potential could bring to the county: "The new route from Cornwall to our national hub airport offers significant opportunities for local businesses and people and will help boost tourism across the South West.  It's great to see this new route launched with help from the government, as we work to build a better connected UK."
"A fantastic opportunity for many including exporters from Cornwall"
A view echoed by Baker who added: "This route highlights our commitment to domestic connectivity and it is fantastic to welcome this regular service between Newquay and Heathrow. Joining our regions to the UK's only hub airport marks a fantastic opportunity for many including exporters from Cornwall now connecting to global markets and inward investors, tourists and students from all over the world. Now they can all experience the wonders the region has to offer in a much easier and convenient way."
Flybe CEO, Ourmières-Widener said: "We are delighted to celebrate with our partners the start of our new Heathrow service from Newquay. There has been an overwhelmingly positive response from customers since we announced the route. It offers multiple choices for onward connections to and from the rest of the world from the UK's  busiest airport – and also on to our own routes there to and from Aberdeen and Edinburgh, Guernsey and the Isle of Man."