Gen Z considers social media when deciding travel plans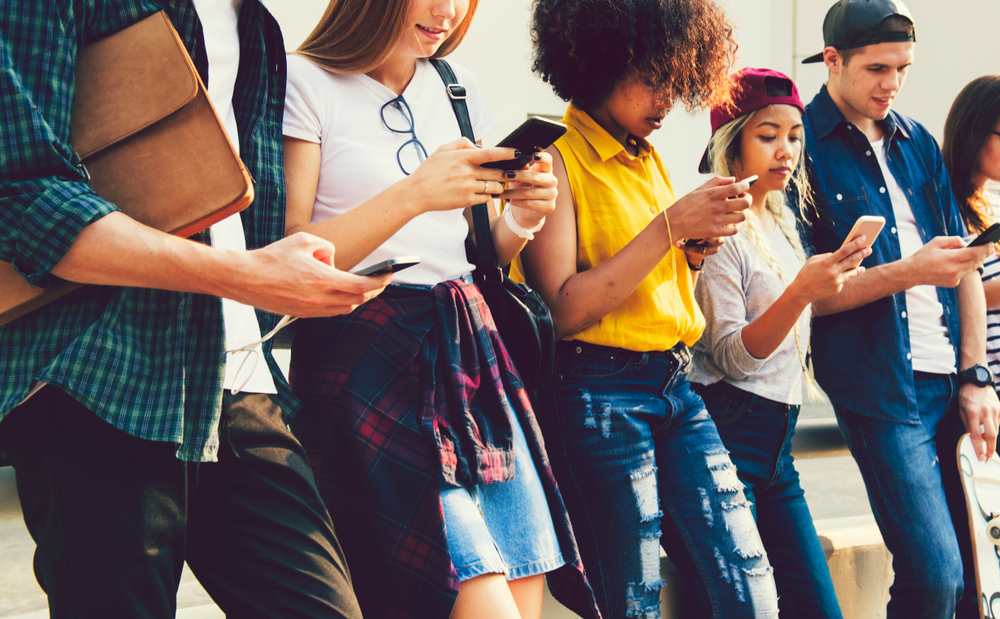 With people around the world missed out on travel experiences over the last two years due to the coronavirus pandemic, a new travel report from YouGov, using data from YouGov Profiles, sets out to understand perspectives on travel—and life—from 18- to –24-year-olds around the world (Global Gen Z).  
Gen Z travellers are more likely to revisit familiar destinations than previous generations, with two in five (40%) agreeing they usually go back to the same places when travelling—the highest of any other age group.
Gen Z travellers also appear more likely to seek out experiences for social media content, with four in ten (43%) saying that this is a consideration in their travel plans.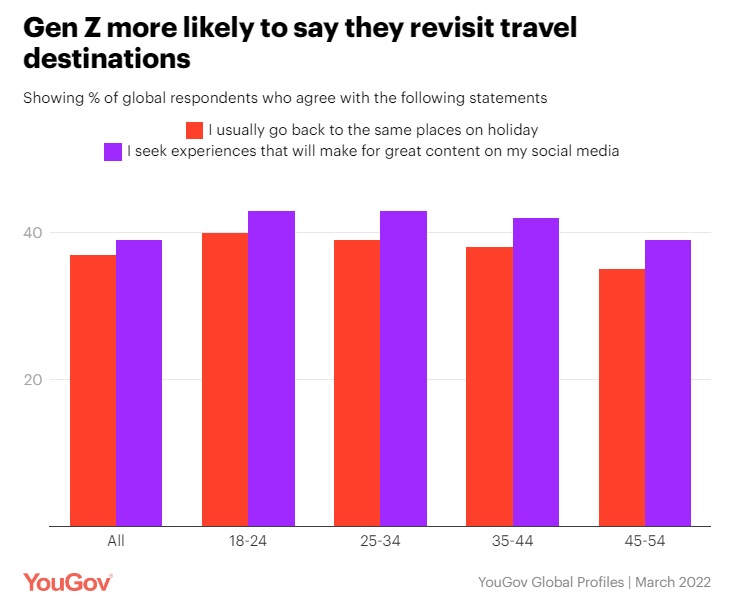 Gen Z leads the way in intent to spend more on travel this year 
The data measures the categories that people across 17 markets intend to spend more on this year compared to last year to get a fuller understanding of if two years of travel restrictions have affected the desire to return to travel. When it comes to the areas Gen Z will spend more on, the top two categories are clothes/accessories (32% globally) and eating out (27%).
What is notable among younger generations is that they will be prioritising travel in their spending mix. More than a quarter of the world's Gen Z population intends to spend more on travel in the next 12 months (26%).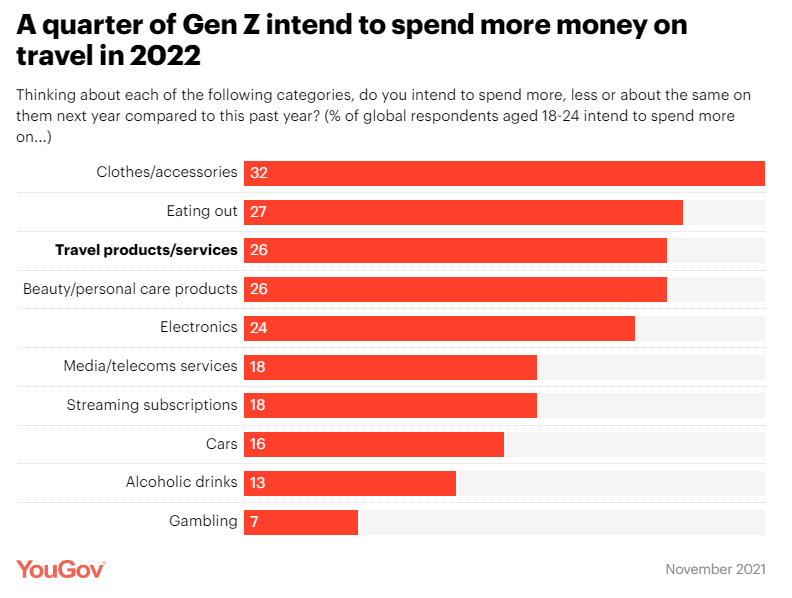 A fifth of global adults (21%)  intend to spend more on travel products and services in the next 12 months compared to the previous year, rising to just over one in four amongst Gen Zs (26%) with millennials following closely (25%).