Gen Z Travel Index: The best destinations for the new generation of travellers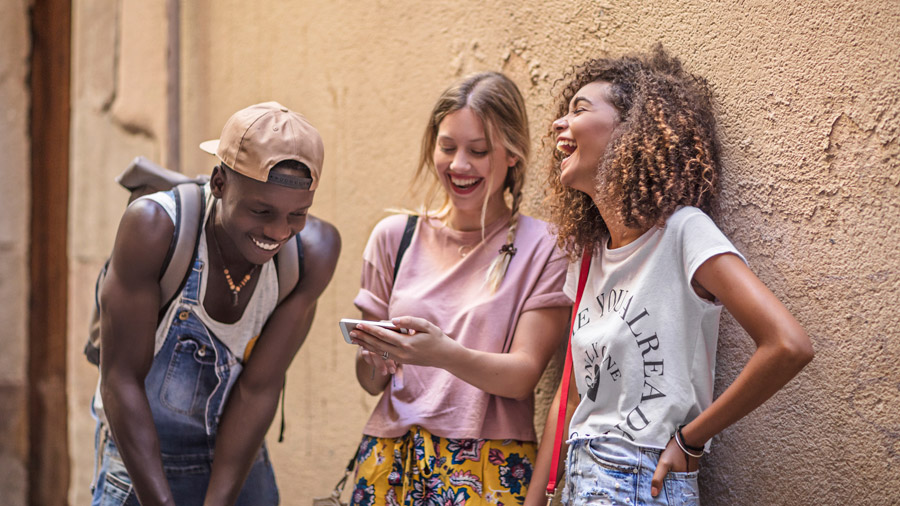 Bespoke holiday provider The Holiday Place has put together the Generation Z Travel Index (GZTI) to provide insights on travel behaviour.
Generation Z travellers grew up with the internet as a normal part of their lives. With this, they have developed completely different preferences from other generations such as the Baby Boomers and the Millennials; they want internet connectivity, adventure, and Instagram-worthy locations.
The GZTI is an analysis of various different factors that the generation prioritise while travelling. The Holiday Place ranked countries around the world which offered the best of the best for these factors.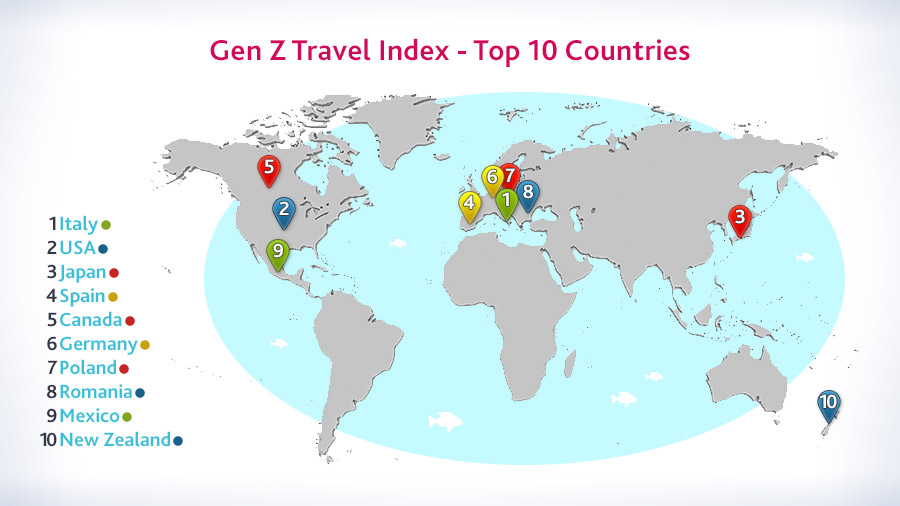 The top picks for Gen Z travellers are Italy, USA, Japan, Spain, Canada, Germany, Poland, Romania, Mexico and New Zealand.
According to the data, Italy ranked highly with its fantastic Instagram score, noting that there are more than 89 million hashtags for the country alone. And with Italy's Mount Etna — Europe's tallest and most active volcano — the off the beaten track factor is not surprising at all.
Moreover, Italy also did well in the 'social and eco-consciousness' category — two key factors for the younger generations. The Holiday Place studied the environmental sustainability of tourist attractions, and environmental protection initiatives towards categories such as species extinction and forest cover change, for which Italy came in the top half of all its data.
Below is the complete index, showing categories like Adventure, Budget and Instagrammability among others: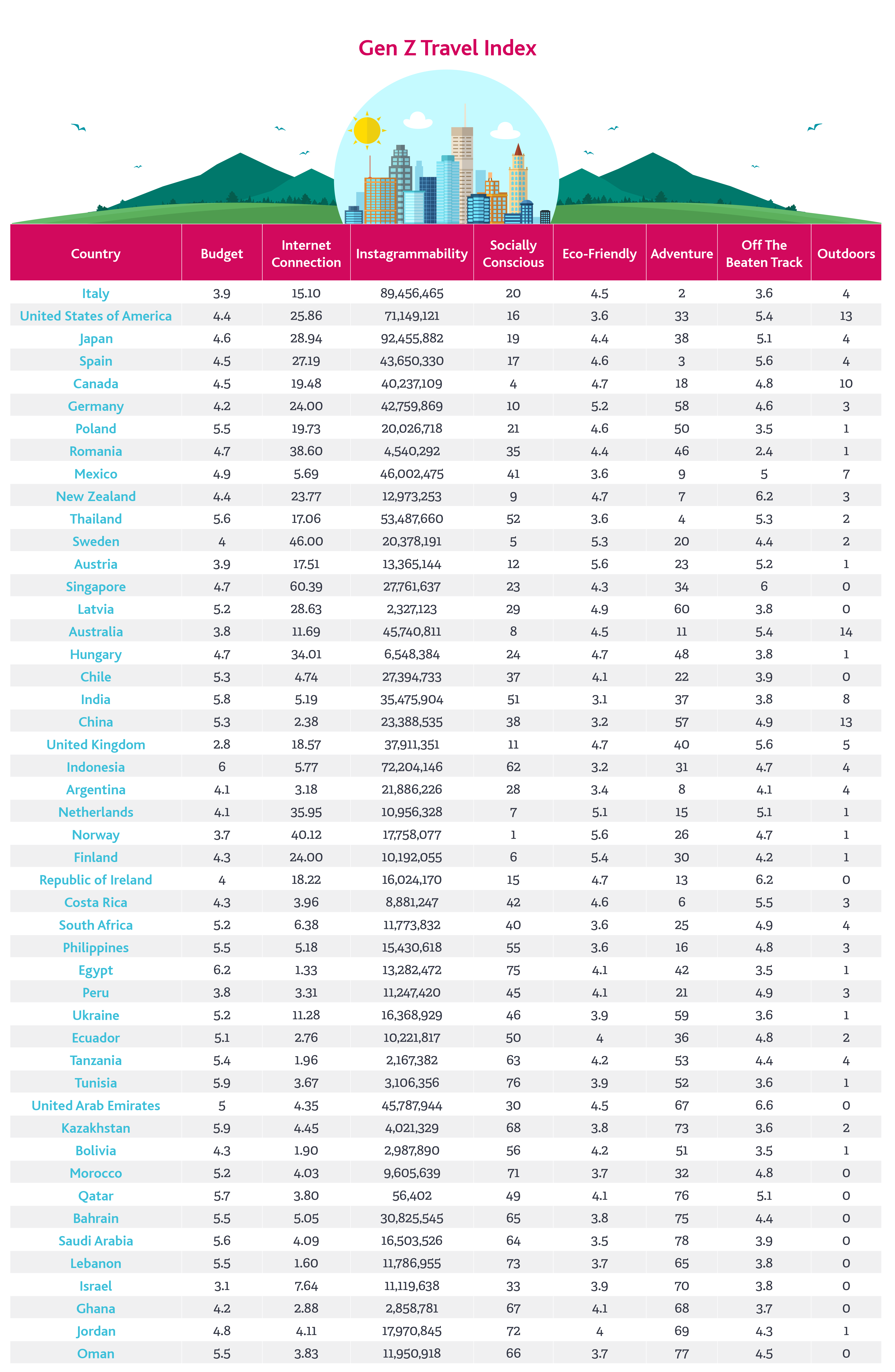 To compile the Generation Z Travel Index, The Holiday Place analysed a variety of studies and surveys of travellers under the age of 20, typically considered to be Generation Z, in order to find out what they looked for from a travel destination.