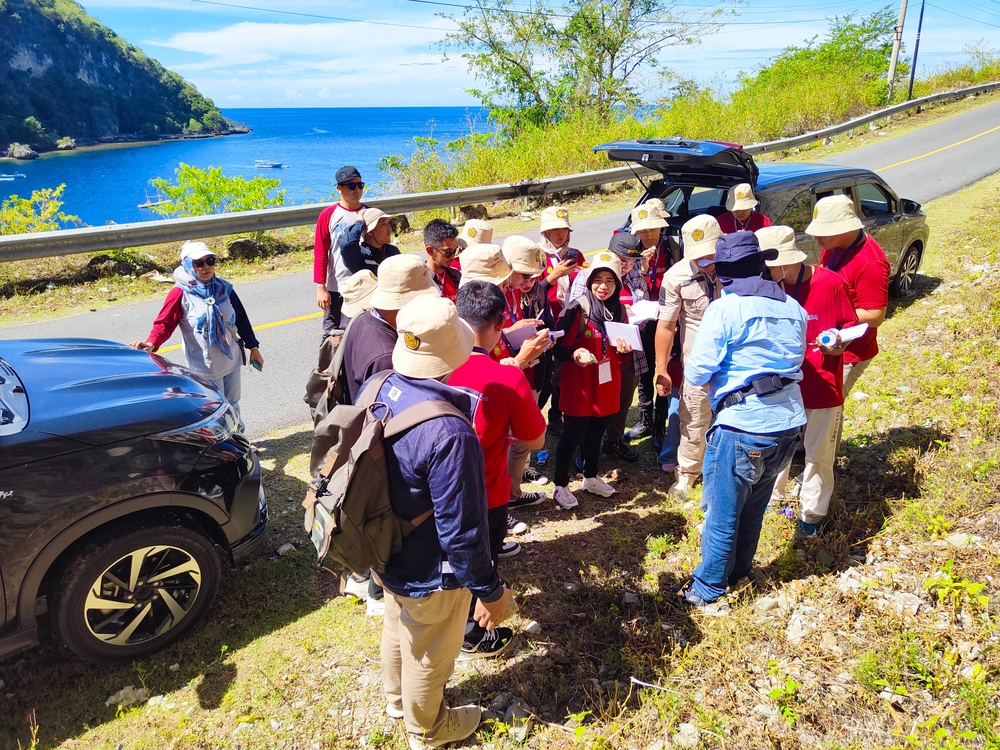 The global geotourism market size is expected to be worth USD 737 billion by 2023. In the long-term, geotourism is estimated to reach around USD 1,258.9 billion by 2033. The market would exhibit a CAGR of 5.5% from 2023 to 2033. These insights are based on a report on Geotourism Market by Future Market Insights.
Strategic collaboration between direct and indirect suppliers has made way through advancement of combined resources and partners. Strategic collaborations between direct suppliers in the industry have paved the way for innovation. It was held on the back of combined resources of such partners. There is a transactional and operational relationship between direct and indirect suppliers. These services and deliveries would become more dependable by 2033.
Both the factors would help the global market to rise steadily in the next ten years. These would also contribute to less risk management and performance outlook. Hence, it would be easy for key players in the market to strategize how they want to spend. Geotourism is set to be an integral part of the overall sustainable development of numerous regions worldwide. There are several countries equipped with geo-touristic places.
Iceland for instance, is a location where the recent eruptions are situated. It is a clear example of geo-tourism. It has sustainability in the form of a volcano that is coming across as a popular destination for tourists.
It is meant for those interested in seeing this unique volcano. It is turning the ancient ruins into a sustainable geo-tourism marvel. It is also contributing in increasing local economy with a high count of visitors.
Stewardship limits expansion to manageable levels and steers it to places of interest. It sets up well-known attractions located in the area. Geotourism preserves resources that are frequently harmed by well-intentioned visitors. Its dedication to promoting tourism 'beyond the guidebook' reduces adverse effects. These include overcrowding and pollution.
Locals gain from the promotion of neighborhood resources and services. Visitors are served by the education of locals and their appreciation of their own communities.
Key Dynamics in the Geotourism Market Worldwide
Transformation of Cities into Geotourism Sites to Boost Demand. Geotourism usually consists of two landscapes. These include industrial and post-industrial. There is the landscape which is categorized into a rural area and urban area based on human settlement structure.
Geotourism holds urban geo-touristic travels. Nowadays, historical cities holding critical value are emerging as a means of tourism. These consist of monuments, architecture, and few specific stones in a whole new urban zone.
Establishment of cities is reflecting as an interesting site for geo-tourism within cities. Urban infrastructure, especially architecture and buildings are reflected explicitly in the local environment.  It is accompanied by expansion of cities.
Will Demand for Geo- and Eco-Tourism Skyrocket across Serbia?
Development of Geo-Parks in Serbia to be Fruitful for Tour Agencies by 2033. Geotourism is putting a focus on the conservation of diverse geological locations. Companies are then promoting it to overall tourism attractiveness. They would also focus on the potential it carries for development.
While geo-tourism has witnessed considerable growth worldwide, most of it can be seen in Serbia. Government agencies are planning to increase the count of geo-parks, especially in rural areas.These parks would be one of the main sources of income for rural and underdeveloped areas. It is also creating local economic growth in rural areas.
For instance, around 2 decades ago, Knjazevac came under a rural area. There was development mostly in the urban area. But, in recent times, local government of the area has pointed out that tourism holds ground for local development of the area.
It led to fast tourism development and several new job creations. As a result, locals were participating in new activities, which gave rise to economic benefits.
How are Geotourism Service Providers in Australia Progressing?
Australia to Open Door to Geo-tourists with the Launch of New Geo-parks. Geotourism is taking directions forward with geo-park in Australia. It has been rising and gaining popularity for a decade now. Creation of geological places could be managed sustainably for geo-heritage protection.
These could be used for educational purposes or research. They would ultimately create new jobs in the market. There has been an agreement with the United Nations Educational, Scientific and Cultural Organization (UNESCO) recently. In this, experts of an advisory group came forward for site planning and infrastructural development. They are planning development of Australia and its neighboring countries.
Execution of establishing geo-parks by interested Australian parties has already begun. It will enhance policies and future direction for establishment of geotourism infrastructures.
Will India Showcase High Popularity of Geotourism by 2033?
Government Initiatives in India to Fuel Geotourism Activities by 2033.The government of India has taken initiative toward reforming geotourism through technology. The Geological Survey of India has taken an initiative to enlist a few local monuments as geological monuments. With the help of a tourist map of India, tourists can now select from all the 90 sites available with detailed descriptions.
For instance, Gangani, also called the Grand Canyon of Bengal in West Bengal, India, is a very popular site. When people go there, they have enough information and description regarding the geography.
They will also have enough knowledge about the site due to adoption of digital maps. It is helping tourists to find the most popular geo-tourist site for their visits. It is also contributing to the preservation of geo-tourism resources.