Globus family of brands: Dreaming doesn't stop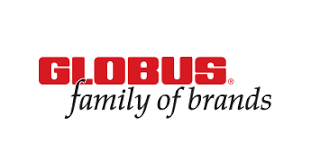 Globus family of brands has just released a new video reminding travellers that despite these unprecedented times, our minds can still wander anywhere they please – Dreaming Doesn't Stop.
"While we've all had to hit the pause button on our holidays, the dreaming doesn't stop. Like the geysers of Yellowstone and the peaks of the Andes, we will rise – and the world will shine. Until the day comes when we can resume the joy of being your global guide, keep dreaming. We certainly are."
In this moment when it feels like everything around us is at a standstill, one thing we know – without question and with our whole hearts – is that dreaming doesn't stop.
Dreaming invites us to explore the memories waiting for us…dreams of standing at the footsteps of the pyramids, breathing in pure wonder…sailing on the world's rivers, awestruck by clifftop castles, hillside vineyards and ancient fairytale villages passing by…walking cobblestones less travelled to explore the unknown…venturing from crags to caverns and volcanoes to valleys to find sun-washed cities and moonlit bays.
So, while the world awaits better, brighter days, let's rise together and dream about them. Roam destinations from your recliner. Enjoy armchair adventures. Spend a few minutes sofa sightseeing.
Go ahead. Let your mind wander. Let's make the most of this layover, together.