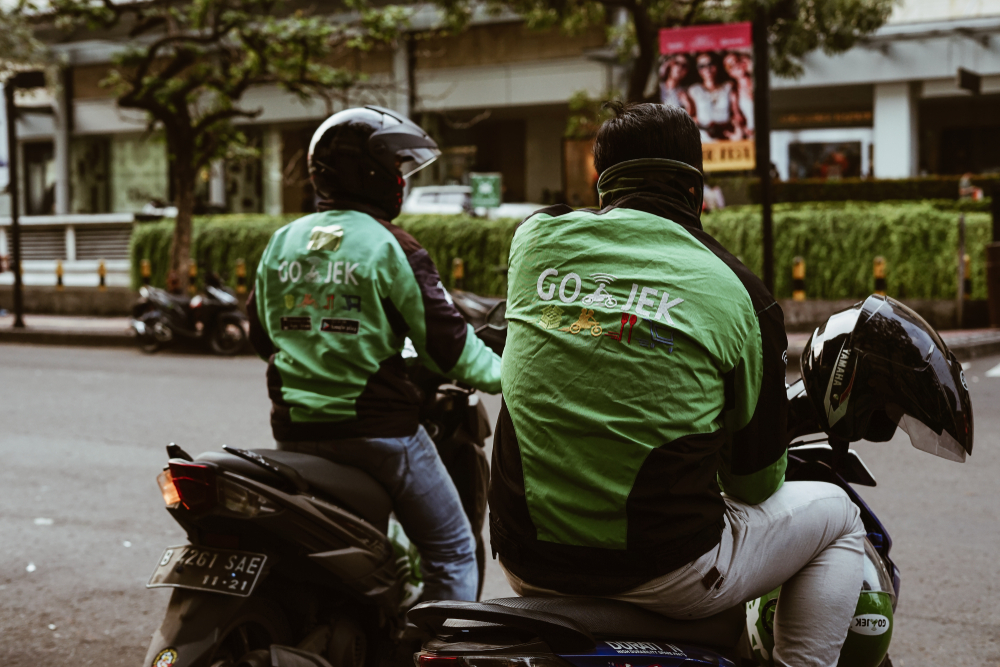 Ride-hailing companies Go-Jek and Grab have seen a slight decline in passengers as the Indonesian government enforced a new tariff increase for app-based motorcycle taxis.
Starting 1 May 2019, the regulation is enforced in five cities in Jakarta (Jabodetabek), Bandung (West Java), Yogyakarta, Surabaya (East Java) and Makassar (South Sulawesi). The government's new tariff is capped at USD 0.14 per kilometre, an increase from the previous Grab and Go-Jek tariff at USD 0.11 – 0.13 cents) per kilometre.
The regulation factors in provisions such as standard minimum fare of motorcycle taxis and customer protection or safety and stipulates that the minimum tariff should take into account a motorcycle taxi's operational cost.
Despite this, the new government's set tariff is far from what is deemed as ideal, say experts. The motorcycle drivers have long been proposing the minimum standard tariff USD 0.25 per kilometre.
"After implementing the regulation for the past three days since May 1, we saw a significant drop in the passengers' orders, impacting our driver partners' income," Go-Jek chief of corporate affairs, Nila Marita, said in a statement.
In order to counter the implementation of the new regulation, Go-Jek needs to keep offering the promotional and tariff discount to maintain its number of passenger orders. However, the company said such moves are only good in the short term, but they don't address the issue over the long term.
"We expect to maintain the sustainability of this industry, so that our driver partners are able to have sustainable income, while consumers can continue to enjoy safe, comfortable and quality services," Marita added.
Meanwhile, Grab has expressed its utmost support to the government and its regulations.