Go out and get some sun! 6 hiking and walking spots around Japan
We are aware of the benefits of sunlight such as boosting one's immune system and improving one's mental health that is why it is recommended to get a few minutes of sunshine daily.
In Japan, hiking and walking are part of daily health practices. The country has numerous hiking and walking routes in every prefecture.
Here is a roundup of a few stunning national parks and hiking routes for visitors to explore the outdoors:
Hiking spots
Mt. Ishizuchi and Mt Kamegamoi, Ehime Prefecture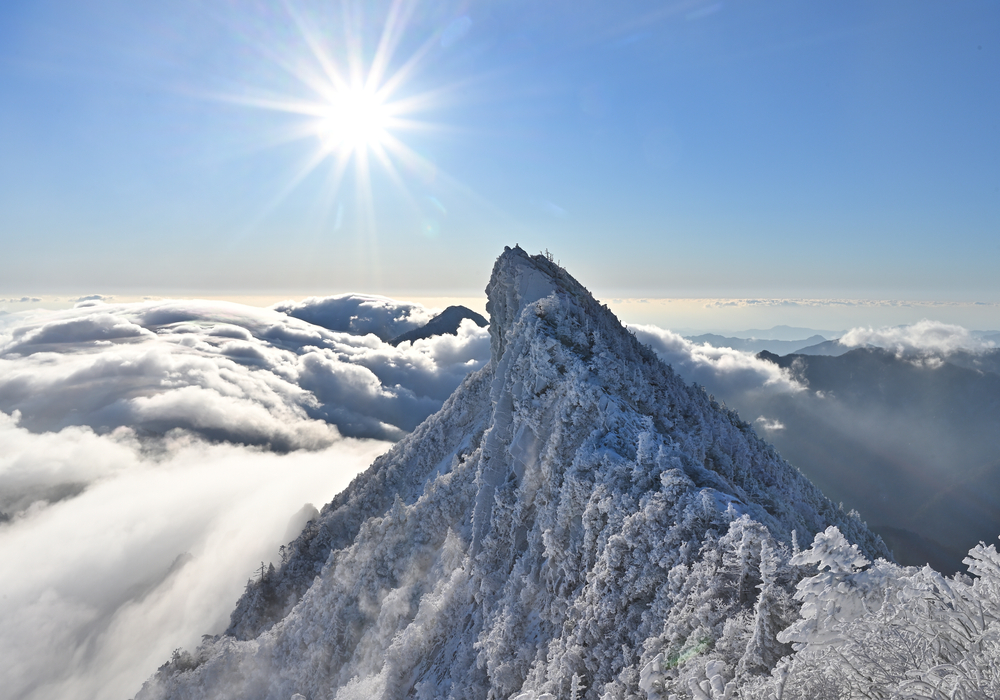 Found in the Saijo area of Ehime Prefecture stands Mt. Ishizuchi and Mt Kamegamoi. Mt. Ishizuchi is one of Japan's seven sacred peaks, it is named the 'Stone Hammer' as a result of its sharp and rocky summit. It is the tallest mountain in western Japan with a peak of 1,982 meters, not only known for its beauty but also for the challenge it presents to climbers. Once hikers have tackled this tough hike up, they can relax and enjoy the views with peace and tranquillity at its peak. Nearby peak, Mt. Kamegamori, is one of the 'Three Peaks of Iyo', it is a short and relatively easy climb that still provides amazing views of the surrounding mountain range.
The Michinoku Shiokaze Trail, Sanriku Fukko National Park, Hachinohe City
The Michinoku Shiokaze Trail runs the entire length of the Sanriku Fukko National Park which extends along the coastline through Aomori, Iwate and Miyagi prefectures. The trail covers 1000km, running from Hachinohe City to Soma City in Fukushima Prefecture. The biggest city in Aomori; Hachinohe City is known for its sake, fresh seafood, rare wildlife and the stunning Kabushima shrine. Whilst here, visit Kabushima Island, the only place in Japan where visitors can observe the breeding of black-tailed gulls at close range, and admire the red torii Kabushima Shrine.
Cliffs and Coast of Shizuoka
Only 90 minutes from Tokyo, Jogasaki Coast is a stunning stretch of coast on the eastern side of Japan's Izu peninsula and is famous for its beautiful cliffs and views. Shizuoka will host the road cycling for Tokyo Olympic & Paralympic Games so visitors can team their work out with a slice of culture and experience part of the route on foot with a backdrop of Mt. Fuji. This trail can be modified to fit a hiker's experience level and includes possible stopping points like a Buddhist temple, lighthouse, suspension bridge, stained glass museum and ramen shop.
Top national parks
Akan Mashu National Park, Hokkaido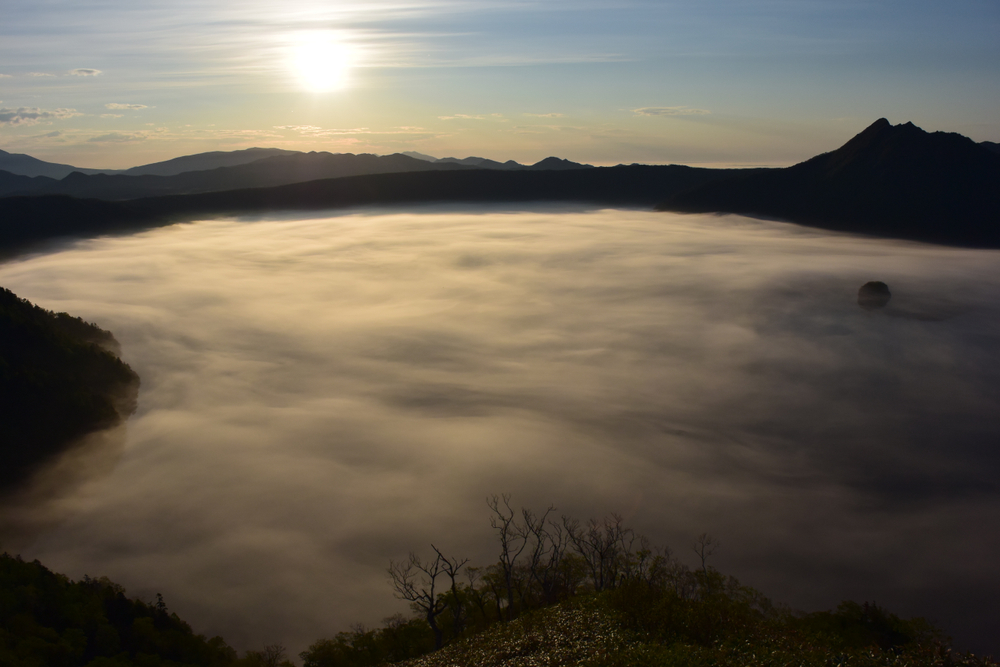 Hokkaido is home to six national parks boasting pristine environments, from the forest to the sea with Akan Mashu national park being particularly impressive. The park is well-known for its three beautiful lakes home to some of the clearest waters in the world. Akan is composed of two separate parts, the western part showcasing Lake Akan with the lakeside hot spring resort of Akankohan Onsen and the eastern part hosting Lake Mashu, Lake Kussharo, Sulfur Mountain, Iozan and Kawayu Onsen.
Nikko National Park, Kanto Region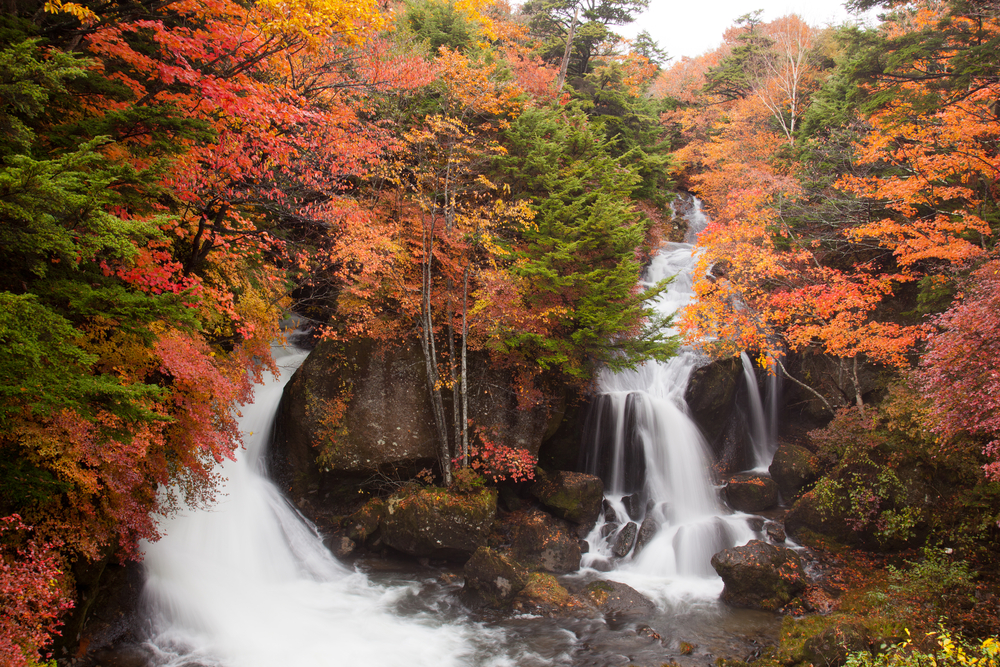 Nikko National Park spreads across four prefectures; Tochigi, Gunma, Fukushima and Niigata, its location makes for the perfect one- or two-day excursion from Tokyo. There are a number of shrines, including Japan's most lavishly decorated shrine, Toshogu, temples and bridges scattered across the area with the beautiful plateaus, waterfalls, lakes and forests. Additionally, the park hosts an abundance of wildlife including the Japanese macaque, sika deer and the Asiatic black bear. It is advised to visit during the autumn months to experience the stunning colour-changing leaves.
Kirishima-Kinkowan National Park, Kagoshima and Miyakzaki Prefecture
Kagoshima Prefecture and Miyakzaki Prefecture are known for their active volcanoes, volcanic lakes and onsens. The park is divided into two areas; Kirishima and Kinkowan Bay. Within the Kirishima area, there are over 20 volcanoes, crater lakes, volcanic gas clouds, hot springs and plateaus. The Kinkowan Bay area is centred around active volcano Mt. Sakurajima with Mt. Kaimon, Lake Ikeda and Chirin Island on the Satsuma Peninsular side, Cape Sata and Ogawa Waterfalls on the Osumi Peninsular side and Shigetomi Beach within the bay surrounding it.