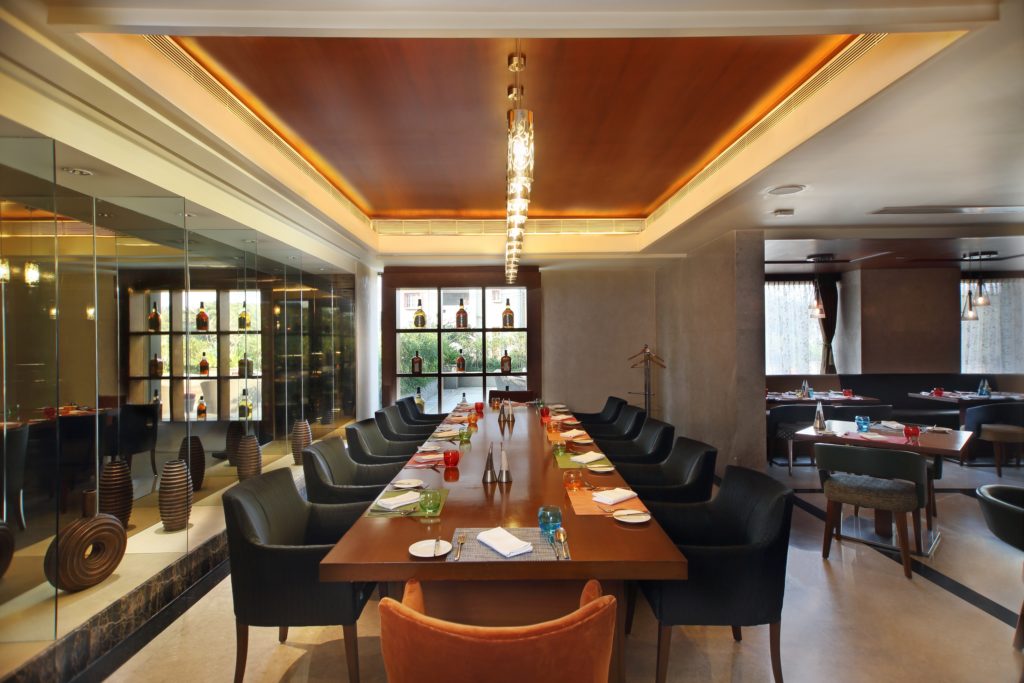 The five-star MSR Hotel and Spa Bangalore, which until 2017 was operational as Movenpick Hotel and Spa Bangalore, has changed hands. In an indigenous effort to compete with international hospitality brands in the five-star sphere, Gokulam Hotels – owned by Sree Gokulam Chit & Finance Co – has bought Movenpick Bengaluru.
A. M. Gopalan, managing director along with Baiju Gopal, executive director, said the vision and the long-term strategy for the Gokulam hotel group is to have a strong brand presence built on robust operational services and hotel offerings, amenities and facilities.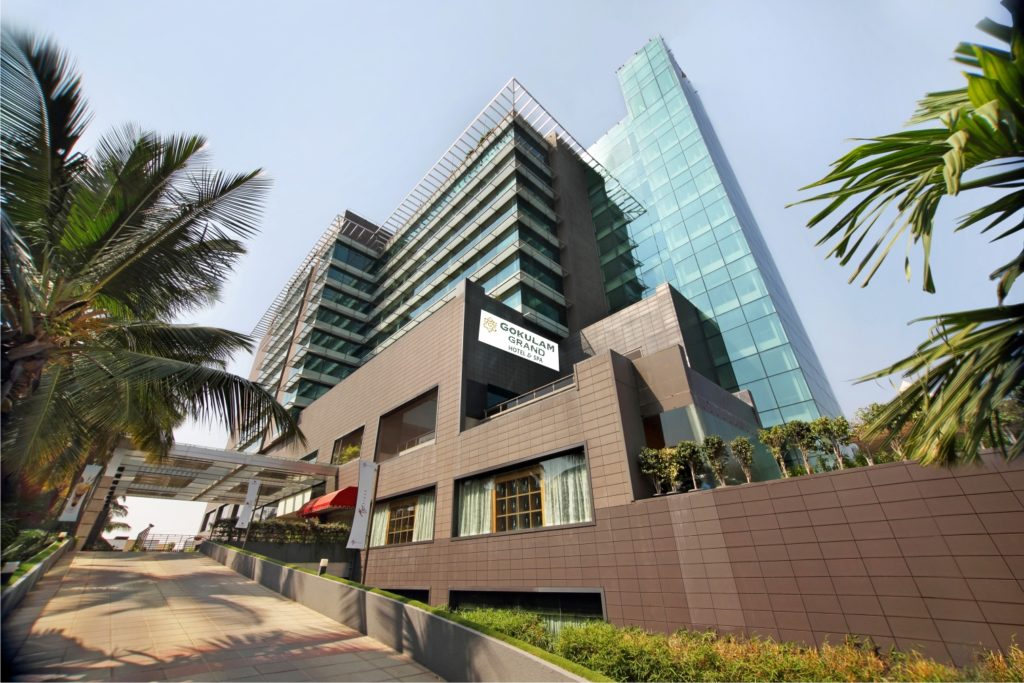 On his regular visit to Bengaluru, Gopalan usually stayed at the former Movenpick and hoped to own the hotel someday. In a magical coincidence of sorts, two years later he was able to acquire it from the original owners, defying bids from the likes of Hyatt and Marriott for management.
The Gokulam Group ventured into the hospitality sector in the 1980s. Under their hospitality division, the company has properties across South India (Tamil Nadu and Kerala) under the brand name 'Gokulam Park Hotels and Resorts'.
"Keen to expand in other tier one cities across India"
Gopalan said: "The Gokulam Group's leap into the five-star segment is a huge boost for the company. Bengaluru has always been a favorite destination and a start in Bengaluru is like a dream come true. The company would also been keen to expand in other tier one cities across India.
On the operations of its existing boutique hotels and resorts in South India, Baiju Gopal, added: "We are known for our excellent service standards and stellar properties across South India. Gokulam Grand is our foray into the IT city of Bangalore.
"We are firmly committed to strengthening, structuring and increasing the reach of our hospitality division in the country, by standardising our brand SOPs, deliverables and creating a niche brand in the market. We believe in becoming better with every guest feedback, and this premise of honouring our guest loyalty is our USP in every city that we operate in."
"Our employees are our strength"
Akash Gupta, the general manager, Gokulam Grand Hotel and Spa, said: "We are here to strengthen our roots, and we are committed to building even stronger partnership with the hotel's existing employees, partners, brand loyalists and patrons. Our employees are our strength and one of our main focus is to ensure that employee welfare is well taken care of."
The 182 room-hotel features three F&B outlets, namely: My Place a 24 hour coffee shop; Mezzaluna an authentic Italian restaurant; and Obsidian Sports and Music Bar. Pool, Sohum Spa and Aasman gym are its lifestyle facilities available for guests and patrons.
It has also tied up with Preferred Hotels & Resorts – the world's largest independent hotel brand that represents more than 700 distinctive hotels, resorts, residences, and unique hotel groups across 85 countries – thus giving them high global exposure allowing them pf about 15%-18% foreigner occupancy.
New management concepts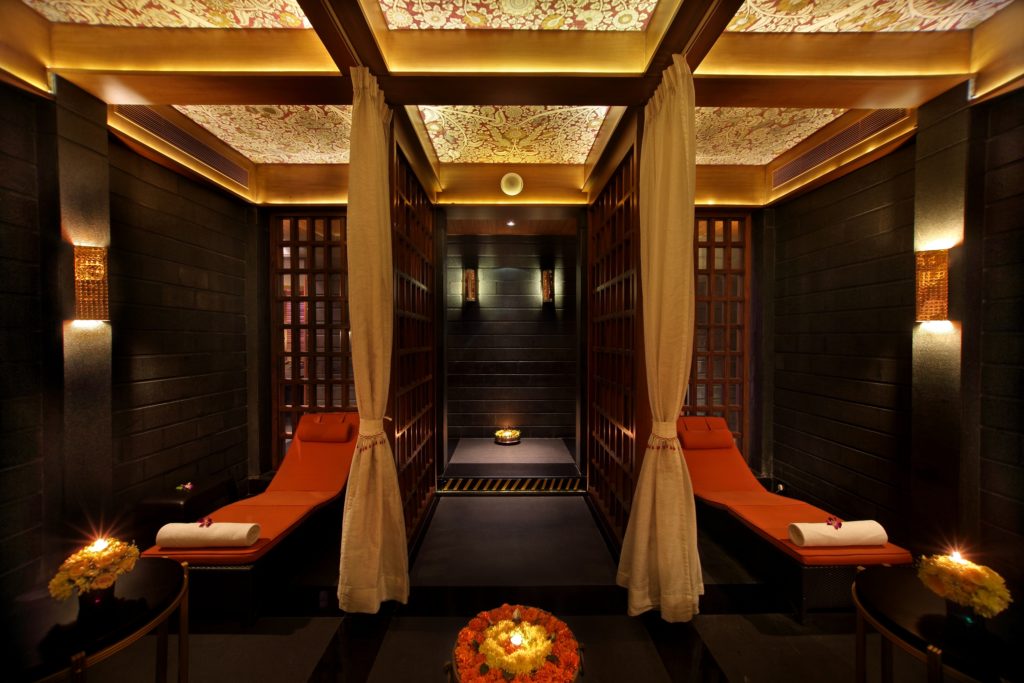 Whilst retaining the existing infrastructure and enjoying an established Movenpick loyalty, the Gokulam management is revamping the F&B concepts to attract the neighbourhood crowd from the "high profile gated communities around" on a regular basis. Plans to reopen the rooftop micro brewery and upgrading the "huge and popular Sunday brunches" are on the cards.
"F&B makes your hotel very popular," thinks Gupta. In addition to these, structural changes like adopting eco-friendly practices with renewable energy sources, power-sensitive lights, rainwater harvesting and similar practices are being added to uphold the six-year old property.
Gupta, said: "We are here to make a brand. The hotel has grown from strength to strength, and with the new management team coming in, a new growth phase for the hotel is being charted out. Quality of infrastructure and quality of service are key for our flagship brand."
Wellness space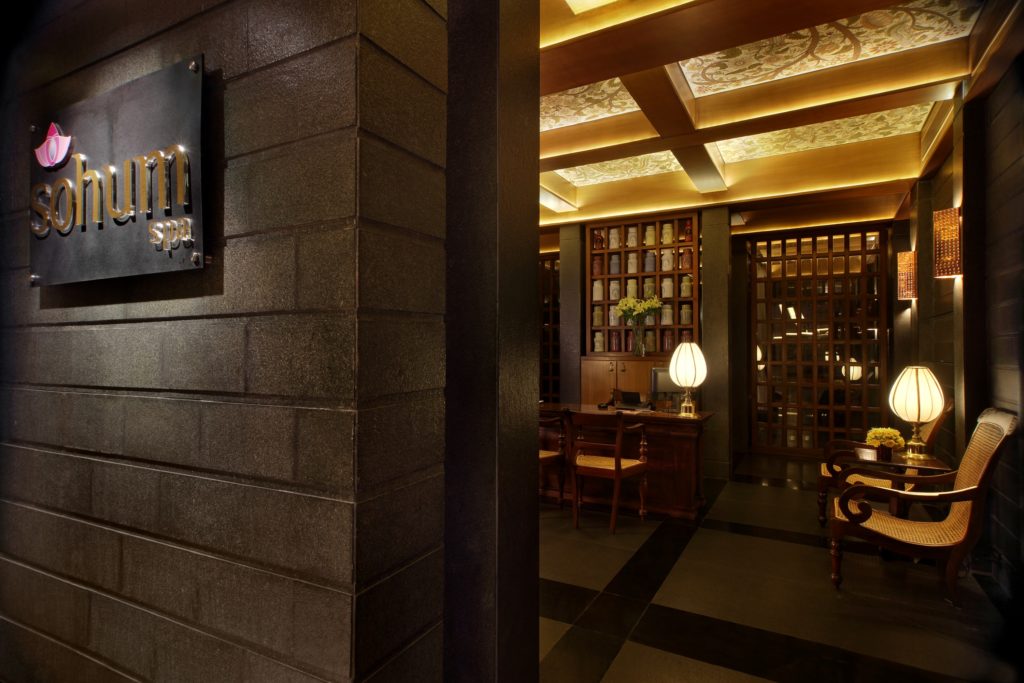 With proximity to the airport, it not only serves as a business hotel but also an upcoming MICE hotel thanks to its open lawns and 600sqft of halls. With a special place for wellness to suit the needs of business consumers, Gokulam also hosts Sohum Spa that offers a range of treatments.
With four to five standalone Gokulam hotels coming up in South India and a few more in talks in North India – both as fully owned or partnerships – the Gokulam hospitality brand is "up to a lot of things" for the near future. A bold move, it also signifies the increasing scope for innate hospitality brands to share the growing pie in the hotel industry in India, predominantly ruled by international hospitality brands.