Why OTAs should be scared of Google
Google continues to augment its travel products and poses a serious threat to online travel agencies (OTAs) and metasearch companies. It seems that the tech giant has a penchant for the travel industry and has marked its growing role in the industry's shop-and-buy funnel.
Google has entered the metasearch space more than a decade ago, but only recently it takes the travel market space seriously. Google is slowly encroaching the OTAs' turf with multiple launches that are clearly taking the business off the OTAs and metasearch rivals, such as offering exclusive hotel discounts via its Google One cloud storage platform, "hotel-plus-flight" travel package, as well as a global price insight feature on mobile devices.
It seems that Google is taking from the travel pie one piece at a time. "Google keeps launching all these little features, and if you look at each one independently, it's not as if they're going to turn Google into the next travel-deal website overnight," Phocuswright research manager Alice Jong said.
Gaining ground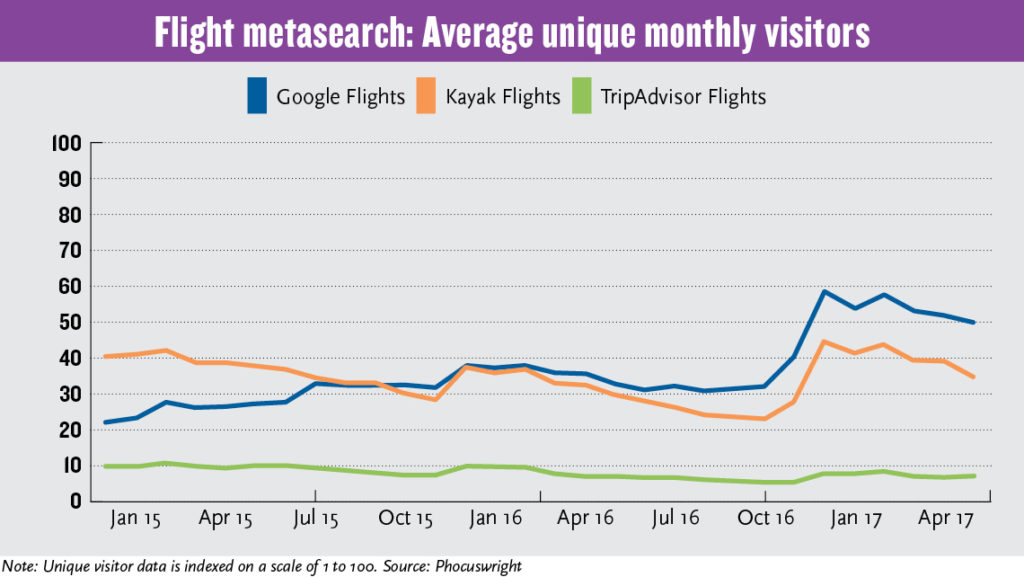 Phocuswright tracked the evolution of Google travel products and revealed two clear trends. Google is gaining ground, especially in flights, where it has overtaken KAYAK in overall traffic and conversions.
Meanwhile, Google is still a relatively small player in the hotel sector as consumers still turn to Tripadvisor for their hotels. Phocuswright claimed that consumers go to Tripadvisor for the review of hotels as well.
This is probably the cause of why Google's recent launches are geared to improve its position in the hotel sector. Atmosphere Research Group president Henry Harteveldt warned OTAs should be wary of Google One's hotel discounts since it could expand to other channels.
The hotel discounts are being offered to Google One subscribers, but it could be offered to other groups like Gmail or Android users. In addition to discounts, Google eventually plans to add upgrade options, such as free breakfasts, to its Google One hotel offers.
Google is also entering the travel package space with "hotel-plus-flight" package offerings. Richard Holden, Google's vice president of product management, said: "We're really starting with just flights and hotels, and we may add other pieces (ground transport, exclusive meals, etc). If you do searches, you can find that flight and hotel combination now, but we're going to feature and surface that more."
Google Flights users know that price insights already existed. A similar tool is launching for hotel prices. The tool will show average prices based on the calendar. Green numbers mean you are getting a relative bargain, red numbers mean above the mean price. This tool will tell you the best time and brand to book hotels on any given day.
Google vs OTAs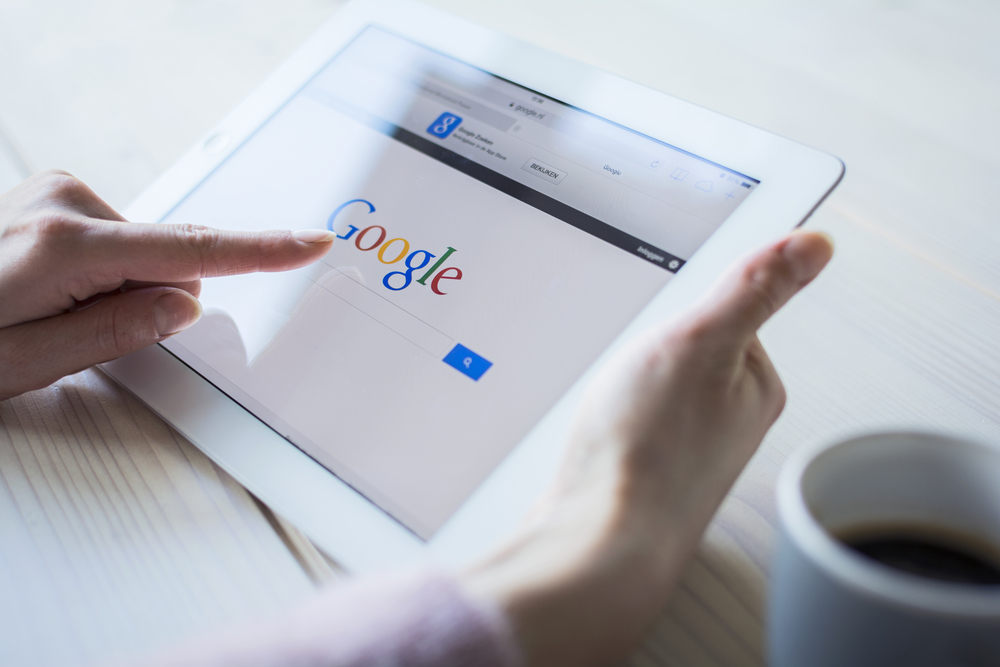 Google is gaining influence on travel's two largest segments – flights and hotels. This means that the company is positioning itself to be the next big thing in travel.
While Google is leading the metasearch race in flights, the company is currently working on hotels and it will be a matter of time before the company moves on to other sectors like experiences or activities and road transportation.
Google also has the upper hand for it can position its travel products to be on top of the search results. Therefore, it is the first thing that people will see when they check online.
Loyalty also plays a larger role in the travel industry. Data reveal that older generations (Generation X and Baby Boomers) are more likely to book in one place. This will be beneficial with Google's travel packages.
OTAs, metasearch brands, and the digital marketers of hotels and airlines are rightly obsessed on Google's next move. Google's sheer size and strong foothold in the market keeps its rivals on their toes.