Gourmet affair: Marriott's MLive Food Market celebrates Bangkok's lively street food scene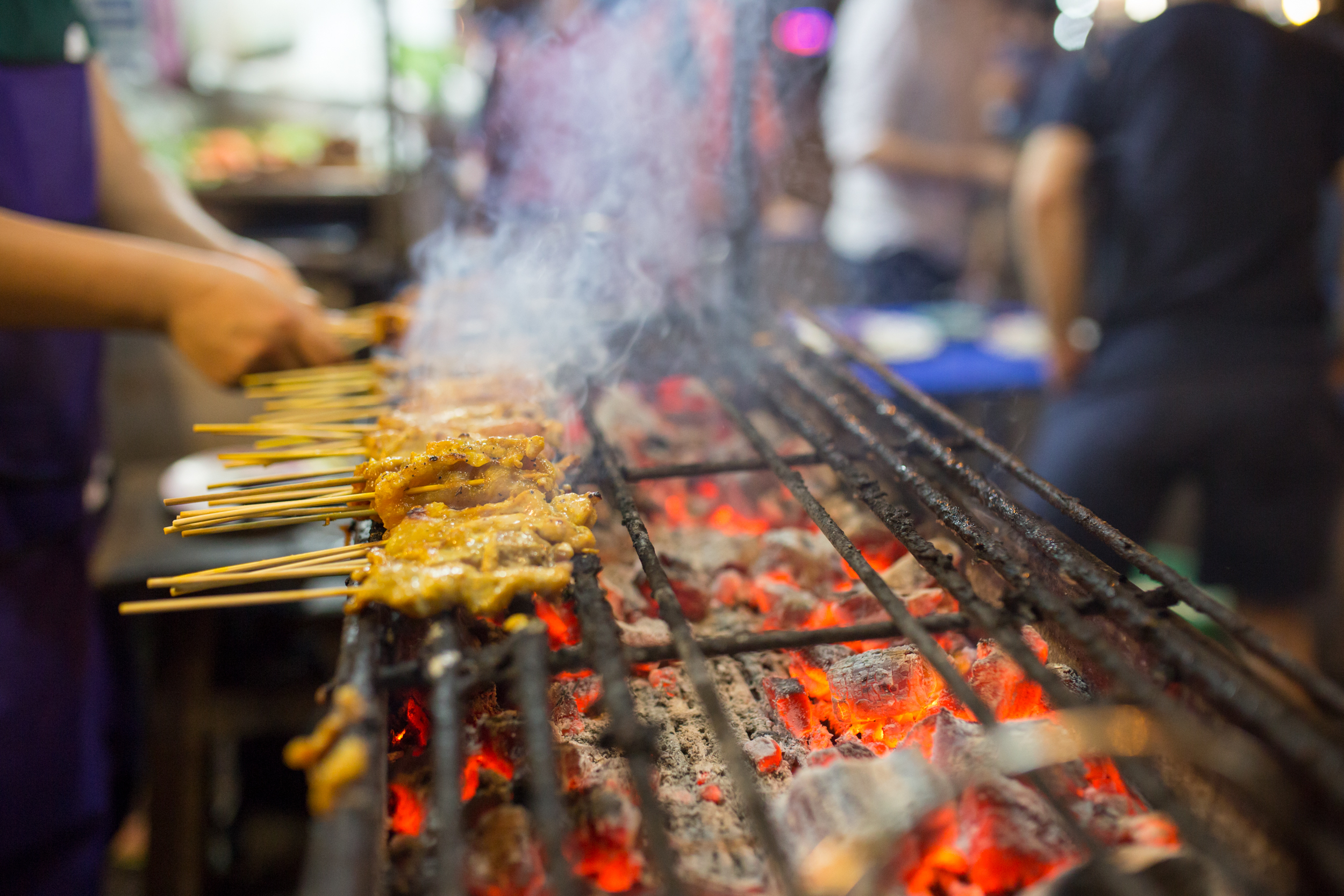 Marriott International is launching the second edition of its highly popular MLive Food Market – the vibrant culinary and cultural festival that showcases the finest street food in Thailand's capital city. Happening from 19-21 July, MLive Food Market will bring together mouth-watering dishes from Marriott's top chefs, paying tribute to the simple yet delicious street or 'soi' cuisine of Bangkok.
MLive Food Market will take place on The Surawongse Rooftop, the outdoor event space overlooking Bangkok's skyline at Bangkok Marriott Hotel The Surawongse. The not-to-be missed three-day event will showcase an extravaganza of Thai and international food from 19 Marriott hotels all across Bangkok as well as exciting culinary events, including live chef battles and fun activities for all the family. The event is open to the public, with no entrance fee.
The rooftop of the Bangkok Marriott Hotel The Surawongse will be transformed into a vibrant Thai street food market. Diners can enjoy the evening with casual seating, picnic areas, a kids zone, fun crafts and a live music stage for an upbeat, chilled out vibe. MLive Food Market will showcase an amazing array of local Thai favourites, Asian delicacies, innovative international cuisine and delicious desserts at affordable prices.
Karl Hudson, area vice president – Thailand, Vietnam, Cambodia and Myanmar, Marriott International said, "Following the successful inaugural MLive Food Market last year, we once again present the best picks from Bangkok's inspired street food scene as well as regional and international favourites." MLive Food Market is a wonderful tribute to the spectacular street food of Bangkok, and a great showcase for the world-class skills of chefs from 19 Marriott hotels across the city, he added.