Government announces AUD75.5million for Australia's Travel Sector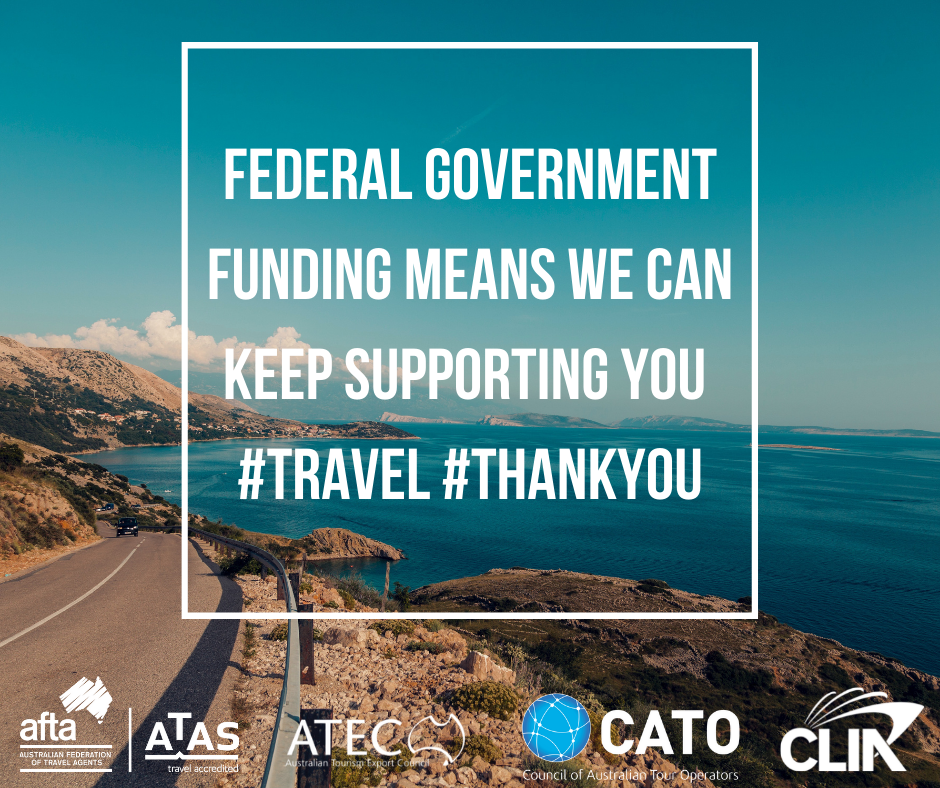 Today is great news for Australia's Travel Sector with the outstanding $75.5 million approved as part of an additional round of the COVID-19 Consumer Travel Support Program.
AFTA has been fighting for the support you deserve and need since March 2020 and today we have been able to secure the entire $258million allocated to our Sector. Today's announcement is an important step in securing our future and ensuring we have the cash flow to operate to support travelling Australians.
As the election continues and your businesses ramp up, we must continue to get the skills and workforce we have lost back. AFTA will continue to advocate for all of the elements of AFTA's Pre-Budget Submission to make sure Travel is appropriately recognised as one of Australia's key economic drivers.
AFTA will continue the discussions on the specific of the Consumer Travel Support Program to improve the efficiency following the many lessons learnt from Round 1 and 2.
AFTA, on behalf of Australia's travel and tourism businesses, thank the Morrison Government and Federal Tourism Minister the Hon Dan Tehan for the decision to release these funds.