Gennadi Grand Resort: An eco-friendly paradise opens in Rhodes Islands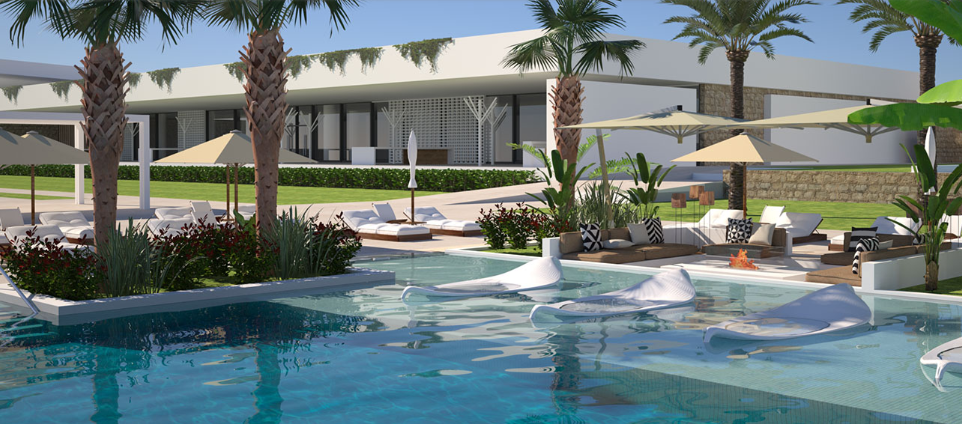 Part of Lindos Hotel Group, Gennadi Grand Resort has opened its doors to luxury travellers in Rhodes Island, the largest of the Greek Islands and the island group's historic capital.
Gennadi Grand Resort is a 5-star paradise retreat located in a secluded beachfront, overlooking Gennadi Bay. It's surrounded by sweeping beaches, forest-laden mountains and the usual charming white-stone towns of Greece.
Offering luxury and comfort, with solid eco-credentials, the resort is the latest addition to the Lindos Hotel Group portfolio. It houses 266 rooms and suites featuring pools, the best dining in Rhodes, an exceptional spa and lounge bars – all located close to the traditional village of Gennadi. In addition, guests can enjoy sailing trips to private islands, aerial pilates, guided hiking explorations, and beachside yoga.
"A truly unique and authentic five-star Rhodes experience"
"We are excited to launch Gennadi Grand Resort, which is a great addition to the Lindos Hotels portfolio. Committed to quality and perfection, it will offer guests a truly unique and authentic five-star Rhodes experience, combined with a sustainability footprint," said Kathy Minettos, owner and managing director of Lindos Hotels.

Being an island resort, the property serves only fresh produce from the Mediterranean's land and sea. Its portfolio of restaurants and bars present regional specialties including the main Greek restaurant Φiloxenia, the fresh and inspiring Eδesma and the locally traditional Ouzeri – all inspired by centuries of Greek cuisine and hospitality.
Beyond the views and the Mediterranean cuisine, the resort also offers a wide range of Greek-inspired rituals and treatments at The Grand Spa. The facility hosts a fitness centre that offers guests classes with expert instructors teaching traditional yoga, aerial yoga, pilates, aqua pilates and aqua aerobics.
Sustainability footprint
Sustainability practices have become a trend in recent years and the Gennadi Grand Resort is proud to operate under a BMS (building management system) to enable efficient energy management.
The resort relies on a reverse osmosis (RO) plant to provide 20,000 litres of clean, sustainable water per hour using a system that requires little maintenance at low cost. Other eco-friendly solutions include a green roof in order to minimise the sunlight reflection and improve the overall climate, an eco-focused air conditioning/heating system, recycling, litter separation system and energy saving bulbs.