Here are the most environmental-friendly cities in Europe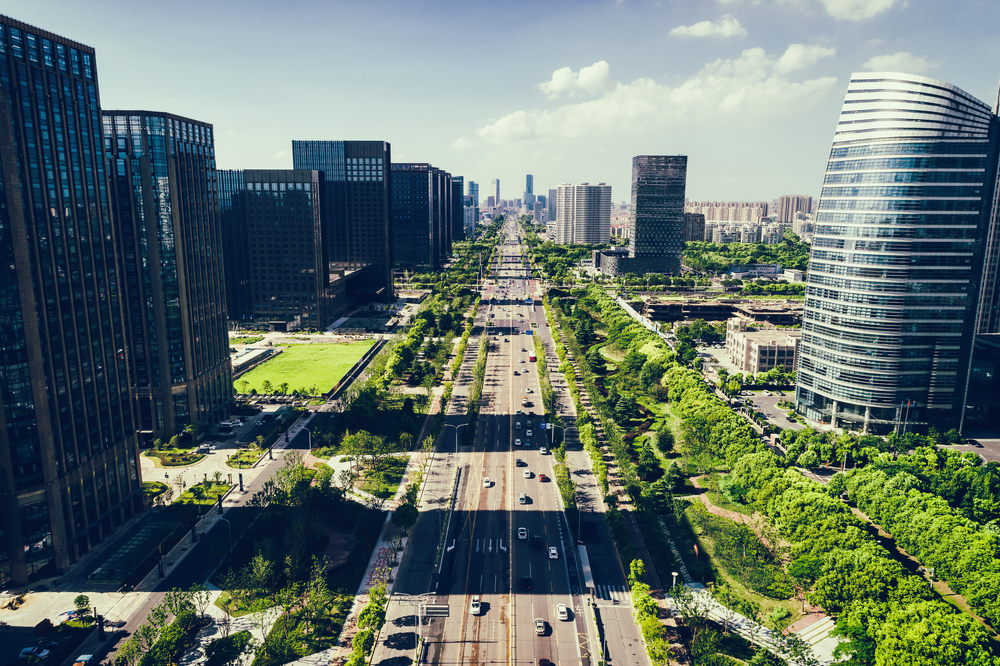 2019 will see the rise of a more conscious traveller who cares about the social and environmental issues in places where they want to go. Moreover, Millennials and Gen Z travellers will look for sustainable experiences in their destination as 86% of global travellers say that they would be willing to spend some time on activities that offset the environmental impact of their stay.
With this in mind, it is vital for countries to be "green" and this entails various factors from the use of public transport and cycling infrastructures to a high quality of life and low CO2 production. Comparethemarket used the following factors to rank European cities:
Green Spaces: Are there enough parks in the city that dissipate the heat in the urban area and locations where residents can unwind?
Public Transport: The sheer amount of cars on the road is one of the biggest contributing factors to air pollution and global warming and one way to minimise that is to encourage residents to take public transportation. However, convenience is also of vital importance.
Cycle Lanes: Bicycle is an eco-friendly mode of transportation. However, not every city is accommodating to cyclists.
Air and Water Quality: The quality of air and water of each, as well as the amount of harmful CO2 gases being produced.
A new study from comparethemarket has ranked 25 of Europe's capitals on 10 green factors to reveal the continent's most eco-friendly capital cities:
Europe's Top 10 Greenest Capitals:
Vienna, Austria
Bern, Switzerland
Helsinki, Finland
Stockholm, Sweden
Copenhagen, Denmark
Amsterdam, Netherlands
Oslo, Norway
Luxembourg City, Luxembourg
Berlin, Germany
Ljubljana, Slovenia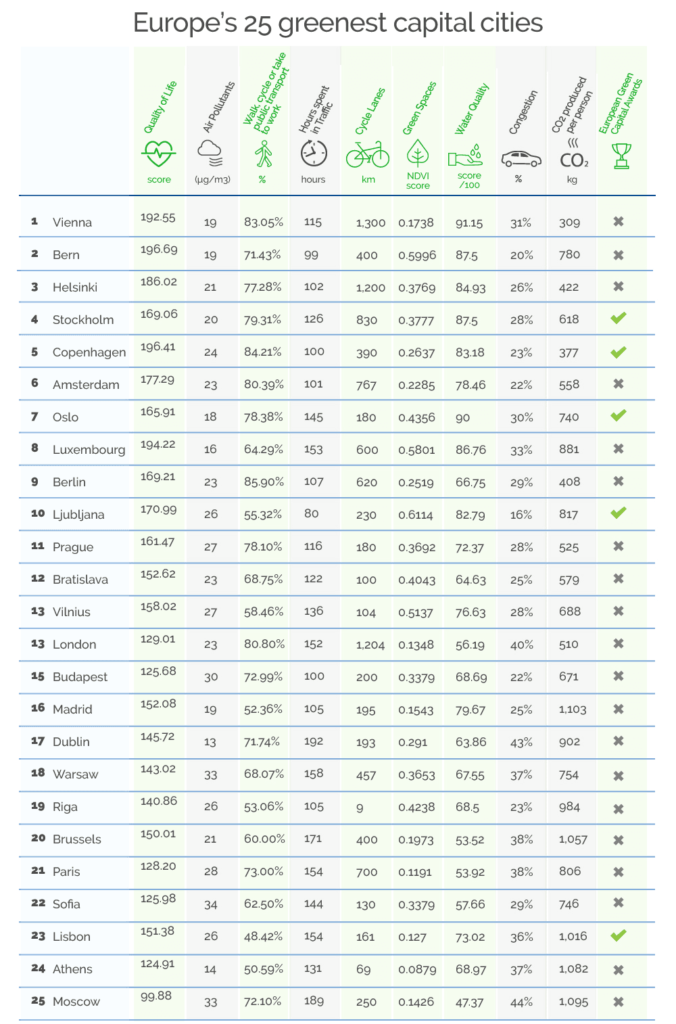 London came in at 13, ranking badly for congestion and water quality, but ranking highly for its cycling lanes as well as the high percentage of people taking the public transport.
The Best City For Each Green Factor:
Low Air pollution: Dublin, Ireland
Water quality: Vienna, Austria
CO2 emissions: Vienna, Austria
Public transport: Berlin, Germany
Congestion: Ljubljana, Slovenia
Cycle paths: Vienna, Austria
Green spaces: Ljubljana, Slovenia
Quality of life: Bern, Switzerland
Here at TD, we put our best efforts to provide the latest and most valuable content to our readers. It is a true labour of love - where we work hundreds of hours each month - to make sure we offer meaningful content. If you value what we do, please consider a donation of any amount.
This would mean the world to us! Thank you and click here to proceed!