Gulf Airs new Dreamliner in 70th anniversary livery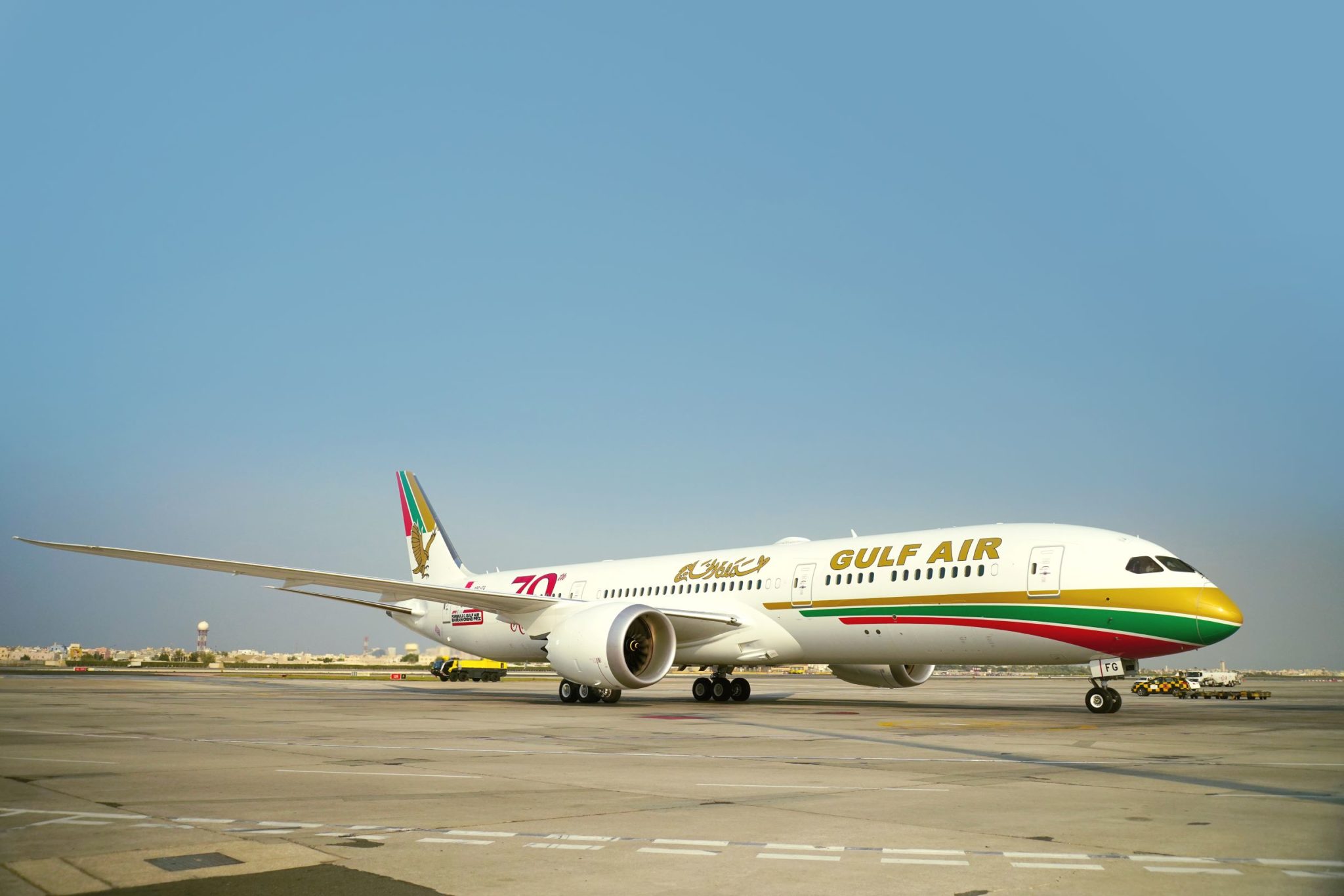 Gulf Air, the national carrier of Bahrain, received its seventh Boeing 787-9 Dreamliner at Bahrain International Airport in its special 70th anniversary livery which showcases the airline's iconic vintage design from the last century with a revamped look.
The new aircraft with its redesigned vintage version of the Golden Falcon Lockheed TriStar livery, represents its iconic design from the 1970s. With the arrival of this special aircraft, the airline has revealed its 70th anniversary logo which will be used in the airline's marketing and promotional campaigns in 2020.
The new Dreamliner will join the Gulf Air fleet on its first commercial flight today from Bahrain International Airport to London Heathrow. This will increase the total number of Dreamliners operated by the airline to seven aircraft which will be followed by the delivery of three more by end of 2020.