Hampton by Hilton makes Northern Ireland debut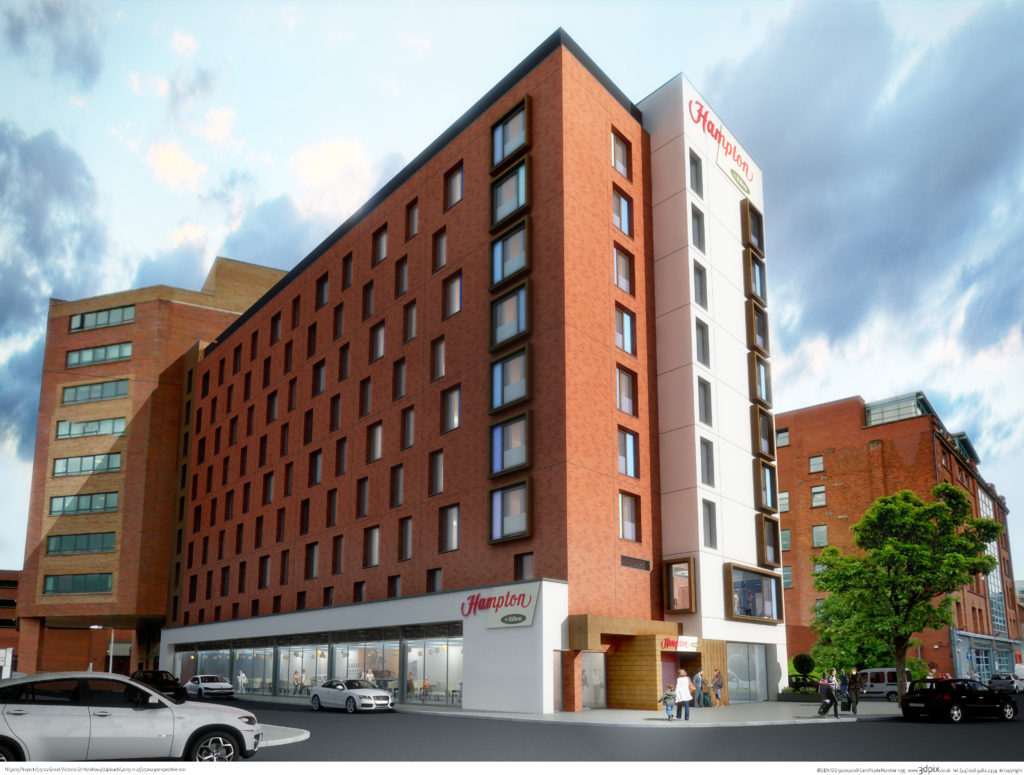 Hilton's global value brand, Hampton by Hilton, has officially welcomed its first property in Northern Ireland, joining six existing Hilton properties in the country.
Belfast in Ireland is developing as one of Europe's top visitor destinations. In 2017, the city welcomed 1.5 million overnight trips, up from 1.36 million the previous year, with visitors from across Europe and the US.
This growth signals the importance of tourism in the country, and Hampton by Hilton aims to make an impact by introducing its global value brand in the country.
"We are delighted to put the globally recognised brand, Hampton by Hilton, on the map in Northern Ireland," said Stephen Murray, general manager at Hampton by Hilton Belfast City Centre. "It is a real pleasure to open our doors today and welcome guests from across the globe and here in Belfast with our authentic, warm, and friendly service."
Hampton by Hilton Belfast City Centre
Hampton by Hilton Belfast City Centre is in the heart of Belfast, the perfect base for exploring the thriving city. It is strategically located, providing easy access to major transport hubs, including Great Victoria Street Bus and Rail Station, which is directly beside the hotel.
The hotel offers 178 rooms to choose from, complete with Hilton's trademark amenities; comfy beds, flatscreen TVs, coffee makers and laptop safes. There are 15 'Queen Corner' rooms and eight 'Accessible' rooms available at the hotel.
The property also features a Breakfast Zone, which serves fresh produce; a Living Zone where guests can relax and catch up on work; and an Eat Zone offering a selection of starters, mains and sweet treats. Furthermore, the hotel offers a meeting space in their business hub, with a boardroom-style space that can hold up to 12 delegates in natural daylight.
The Hampton by Hilton brand operates more than 2,000 properties in North America, Europe, India and continues to grow globally.