Hard Rock Hotel London: "The atmosphere will be like nothing else"
We speak with hotel manager, Robert Catlin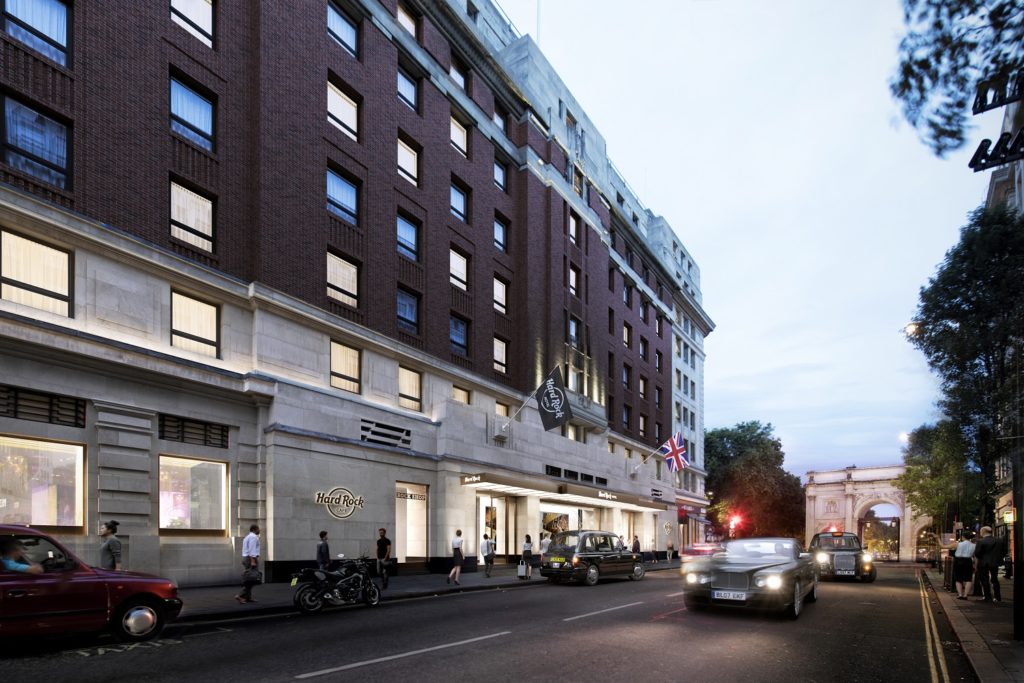 With international experience managing large hotels in the UAE, the newly-appointed Robert Catlin will oversee the entire operation at the new 1,000-bedroom Hard Rock Hotel London. The pressure is on as it represents one of the world's best-known brands — so we caught up with him to talk about his past, his strategies at the present, and what to expect in the future of the new hotel.
TD: What adjustments are you making — from working in the UAE/Egypt going back to London?
RC: Before moving back to London in February, I spent nine years working in Qatar, Egypt and Vietnam – very different to cold London – so the first thing I had to adjust was my wardrobe.
Each country has slight differences in terms of tech and how readily it's adopted, for example, tap and pay completely blew me away. It's not something that existed in the countries I had been working in, so seeing how deeply ingrained it has already become in London life was a bit of a surprise. Small things like that add up, but it's not like I've gone to a completely different environment, it's quite easy to get up to speed with everything.
"You need to understand how to talk to people"
Another big difference is the workforce. You need to understand how to talk to people, what their cultural touch points are and how they interact with one another. Two people in the same role but working in different countries can have very different pressure points and it's important as a hotel manager to understand the nuances around this.
How does it feel to be at the helm of a hotel with such an iconic brand name?
Exhilarating!
Energy levels have been building each week as we get closer to the big opening. I've always known about the Hard Rock Cafe but wasn't too familiar with the Hard Rock Hotel brand. Since accepting the role, I've undertaken a full brand immersion and visited a number of the properties. It's about providing guests with big experiences and inevitably, delivering that from a hotel management perspective is fun. I've discovered that once you get under the skin of the Hard Rock Hotel brand, you get a huge amount of freedom that you don't get with a lot of other hotel brands.
What we're looking to achieve with Hard Rock Hotel London challenges the status quo. It's the European flagship property so this truly is a once in a lifetime opportunity.
What was your experience like with other iconic locations such as Marriott Hotel Grosvenor Square and the Royal Albert Hall?
With those particular properties, it's about guest expectations. Grosvenor Square was the third Marriott outside of America and there was a huge expectation from customers. To be successful at this property, it was all about the team — they needed to be very customer focussed. As a hotel that attracted a lot of business travellers, it was my first time dealing with Americans at a senior level. They're very proactive and detailed in their feedback so it was important for me to ensure we always exceeded their expectations.
"Both were hugely rewarding"
The Royal Albert Hall gave me a great foundation in working with music. Again, it was important to meet customer expectations whilst navigating the unique challenges that come with working in such an iconic venue. Because of its global reach, the venue attracted a very diverse customer base, so navigating that whilst also being financially efficient was a challenge.
Both were hugely rewarding and have provided me with experience that I'm going to fuse together to ensure guests at the Hard Rock Hotel have a brilliant time.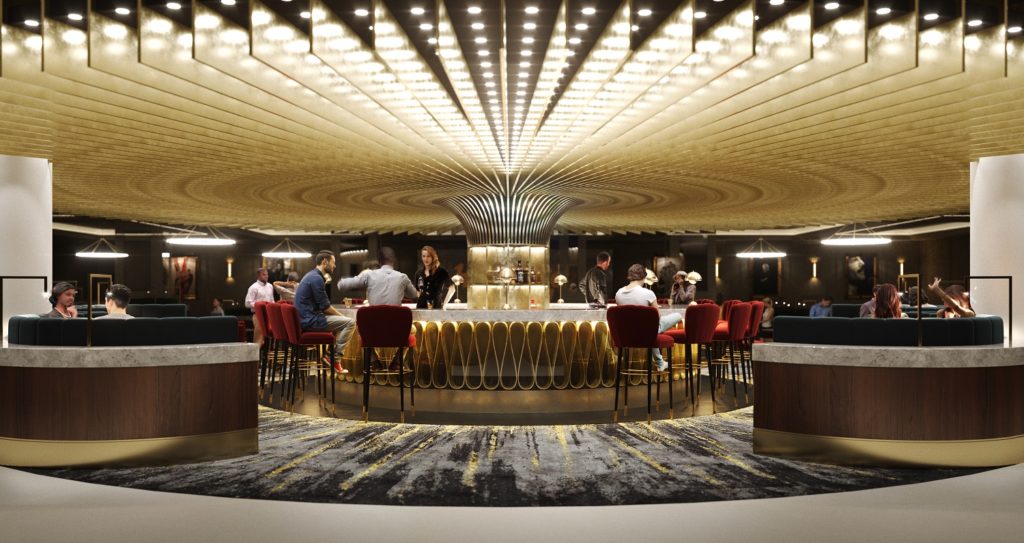 How does your background help your current role?
I've got 35 years' experience in the industry and have done a variety of roles from managing Michelin star restaurants with celebrity chefs to running hotels around the world.
From an operational perspective, you need to have a calm head and remain calm. Having worked with a diverse range of people and cultures has provided me with the opportunity and skills I need to be able to maximise the opportunities that come up whilst also navigating the challenges.
Whilst all of this is a good foundation, the uniqueness of the Hard Rock Hotel London property and truly different experience we're going to be offering, will definitely throw up some interesting challenges.
Overseeing the entire operations of the hotel seems like a daunting task. How are you preparing for the role when the hotel opens in 2019?
I've opened five hotels and every time I've done it by sticking to a list. We have milestone documents and critical paths to keep us on track. It's easy to get caught up doing tasks that aren't required until much later on and that's when timings start to slip.
"You need to have back up plans and your backup plans need backup plans"
Everything has to happen in order. It's imperative that you make sure you get tasks and actions done by deadlines that are set. I've found that you need to have back up plans and your backup plans need backup plans because ultimately nothing ever goes to plan. But, if you're prepared for that then it won't disrupt your timeline.
Once the hotel is open, in order to function successfully, it's all about recruitment and the team you surround yourself with. We need to make sure we get the right people in the door before the hotel opens — in this industry, it's all about the people.
If I can nail those two things in the run-up to the hotel opening, then the task of managing the hotel won't be daunting at all.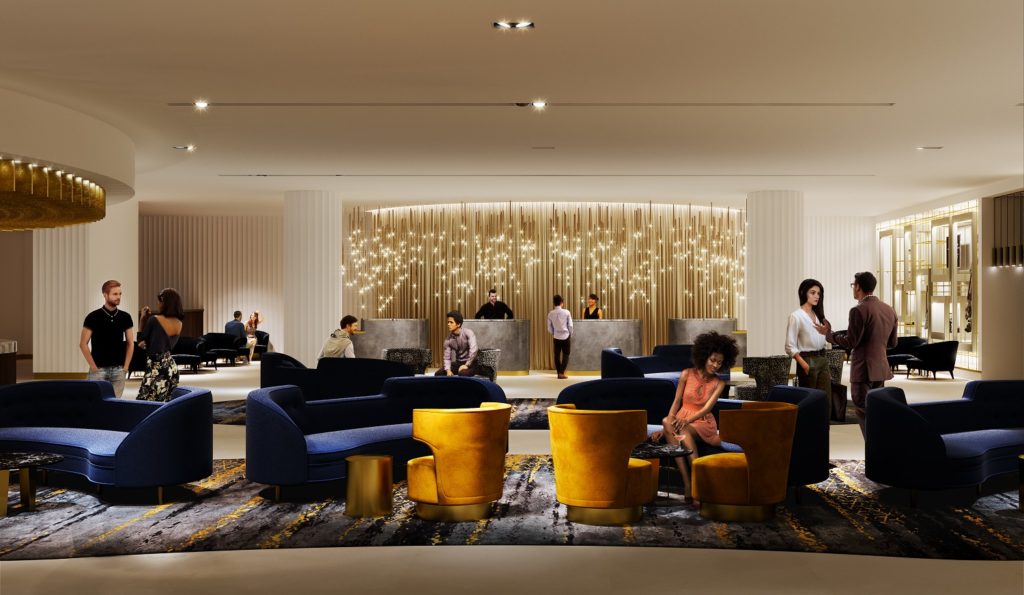 What are you most excited about at the new Hard Rock Hotel London? What can visitors expect?
I'm excited to see the huge amount of energy the hotel will create when it opens. It's going to be big, lively and have a great buzz around it. It's one of only a handful of hotels in London that has more than 1,000 bedrooms.
"The atmosphere will be like nothing else"
Within 10 seconds of walking into the lobby, you're not only going to see a different hotel from the current one, but you'll also experience a different hotel. We want the vibe to really excite and drive customers to want to visit — the atmosphere will be like nothing else currently seen in London.
Guests will be entertained during check-in, there will be live shows in the Hard Rock Cafe and we want to build a great reputation for the hotel amongst Londoners as well as visitors. That's what the hard rock hotel is to me. When people leave, I want them to feel like they've just experienced a show.