Haven Group unveil SGD 288 million deal for Lagoi Bay Bintan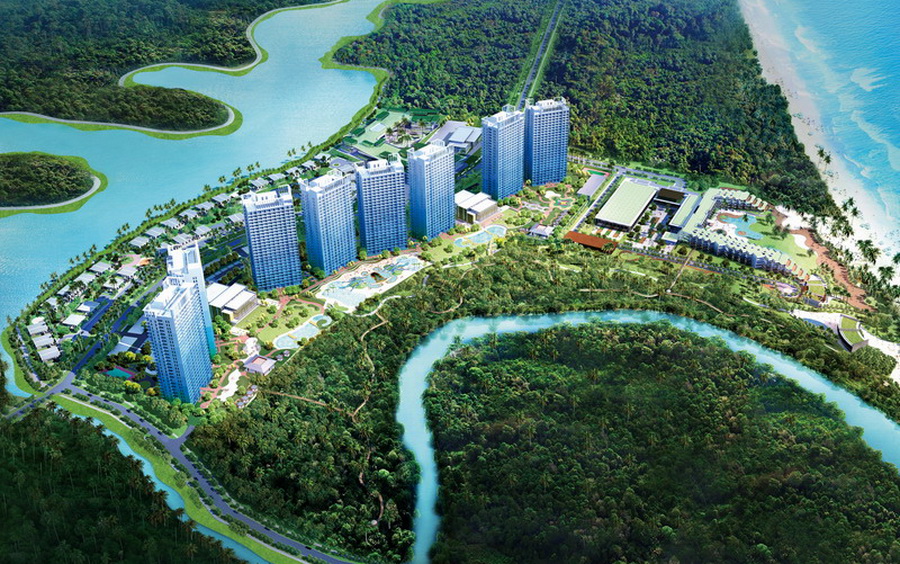 The Haven Group has announced it has made a deal worth SGD 288 million (IDR 2.88 trillion) with Indonesian building contractors Total Bangun Persada Tbk (TOTAL) and the Yunnan Construction Investment Holding Group (YCIH) from China, to develop The Haven Lagoi Bay Bintan resort.
TOTAL and YCIH will share the construction six of condominium towers, a 250-room five-star hotel and a 3,000-seat convention centre on The Haven Group's prime land at Lagoi Bay in four phases.
The first phase of construction, which will see the erection of two 'skyrise' condo towers and club house, is set to be completed by Q1 of 2021. Whereas phase two, which includes the hotel, dedicated convention centre and the four remaining condominium buildings, is slated for completion five years later, in 2026. The gross development value of the entire development is expected to exceed SGD 1.4 billion.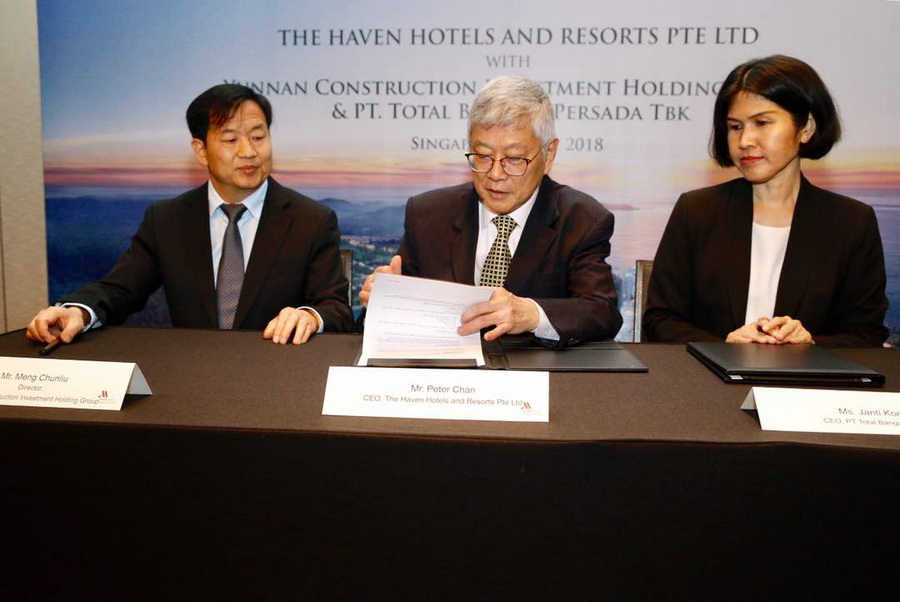 The Haven Group's CEO Peter Chan (above, centre) said: "I have resided in numerous cities around the world, and Lagoi Bay is the very first site I've encountered with a distinct combination of being absolutely pristine and yet remarkably close to a major metropolis. As such, I am immensely confident of our development's popularity. This is the reason for the rapid pace of our resort construction.
The rareness and preciousness of The Haven Lagoi Bay Bintan's site has not yet been truly recognised; that the site is fronting three pristine water bodies of sea, river and lake is of immense value and desirability. We shall start our marketing at a most reasonable price, and the true value of our Lagoi Bay development will be clear to all very soon."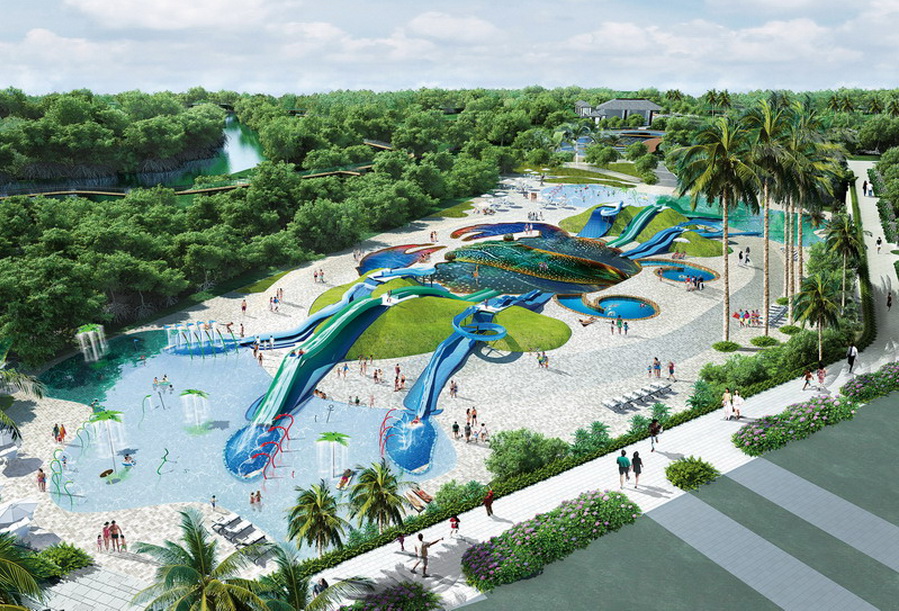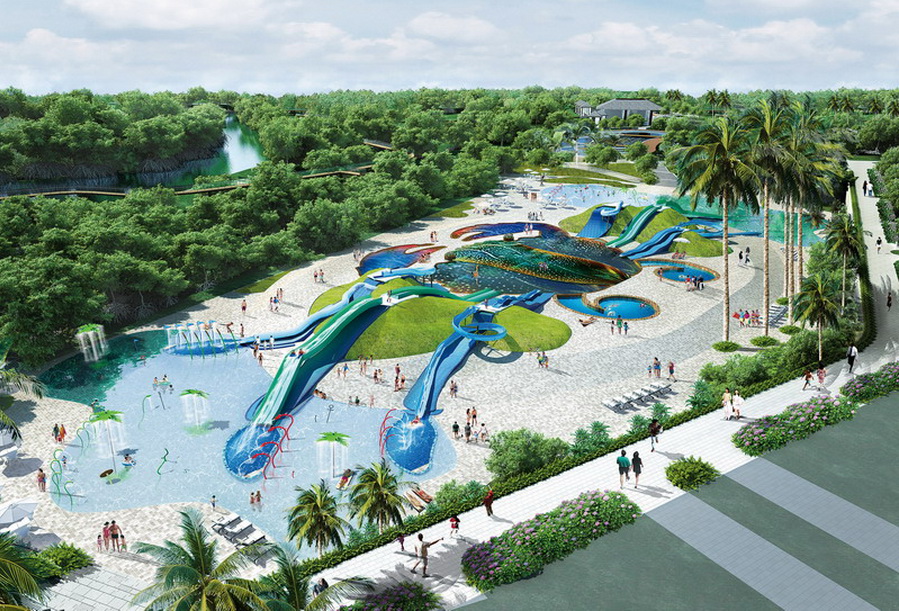 Discussing the potential of the deal and its importance to the region, Bintan Regency Handra secretary of state, Bapak Hasfarizal, who witnessed the ceremony said: "I'm happy to grace the occasion. The Haven Group's considerable investment and absolute commitment in Bintan is well-placed and most appreciated by us.
Needless to say, the local government will support this project to the utmost. We have seen strong tourist numbers to Bintan – in 2016, there were 670,000 visitors and this number has grown more than 30% in the past 12 months. The numbers are expected to grow exponentially when the new Bintan Resorts International Airport, currently under construction, becomes operational by 2020. By 2023, we are likely to serve more than 3.5 million visitors to Bintan annually."