Head to the Philippines' Ilocos Region for heritage and beaches
The best things to do in La Union, Pangasinan, Ilocos Norte and Ilocos Sur.
Contributors are not employed, compensated or governed by TD, opinions and statements are from the contributor directly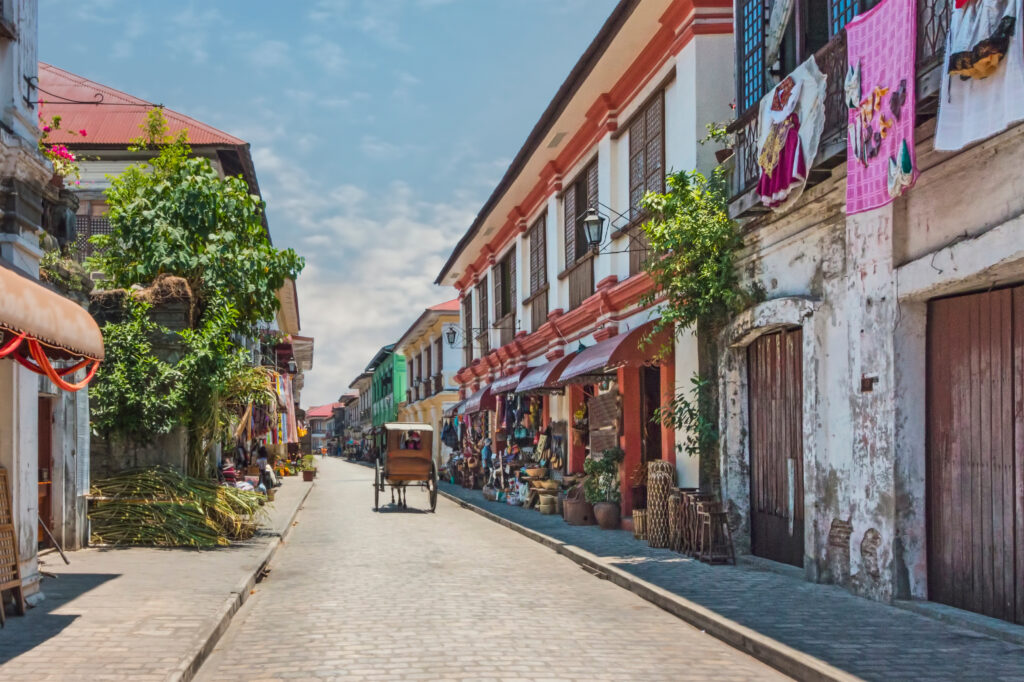 In light of the current COVID-19 situation, the recommendations and activities mentioned in this article are for the purpose of possible future holidays. Please always refer to local government health advisories for travel.
Once pandemic restrictions are lifted, which destination should top your travel bucket list? In the Philippines, more fun awaits. The archipelago nation has spent this downtime preparing for the return of international travellers by developing exciting new activities, attractions, and destinations. With "new normal" safeguards in place, including enhanced health and hygiene protocols, jet-setters can immerse themselves in these authentic experiences while staying protected. 
Comprising thousands of islands and hundreds of different cultures, the Philippines provides endless opportunities for exploration. So where should you start? 
Located on the northwest coast of the country's largest and most populous island, Luzon, Region 1 is the perfect entry point. Also known as the Ilocos Region, the area encompasses four provinces, including La Union, Pangasinan, Ilocos Norte, and Ilocos Sur. It is filled with local heritage sites, surf-friendly beaches, and scenic biking routes. 
Current rules for visiting the Philippines 
Tourists are currently permitted to explore the Ilocos Region provided they present a negative RT-PCR test or Philippine Red Cross (PRC)-issued Saliva Test taken no more than 72 hours before travel. To reach the Ilocos Region, you can fly into Clark International Airport and then travel by land. Under current restrictions, all travel plans must be booked through a DOT-accredited tour operator and a Travel Request must be applied for through the Tara Na! VISITA (Visitor Information and Tourist Assistance) System, both within a minimum of five working days before the date of travel. 
On arrival, visitors must present their QR Coded Tourist Pass (QTP) at a Tourism One-Stop-Shop and secure a Tourist Access Pass (TAP). Both the QTP and TAP will be required to enter tourist attractions, sticking strictly to a prearranged itinerary. You should also refer to the local government health advisory for the latest travel rules. For more information, visit www. morefunawaits.com.
The following activities in Region 1 are not to be missed.
Cruising between Ilocos Norte and Ilocos Sur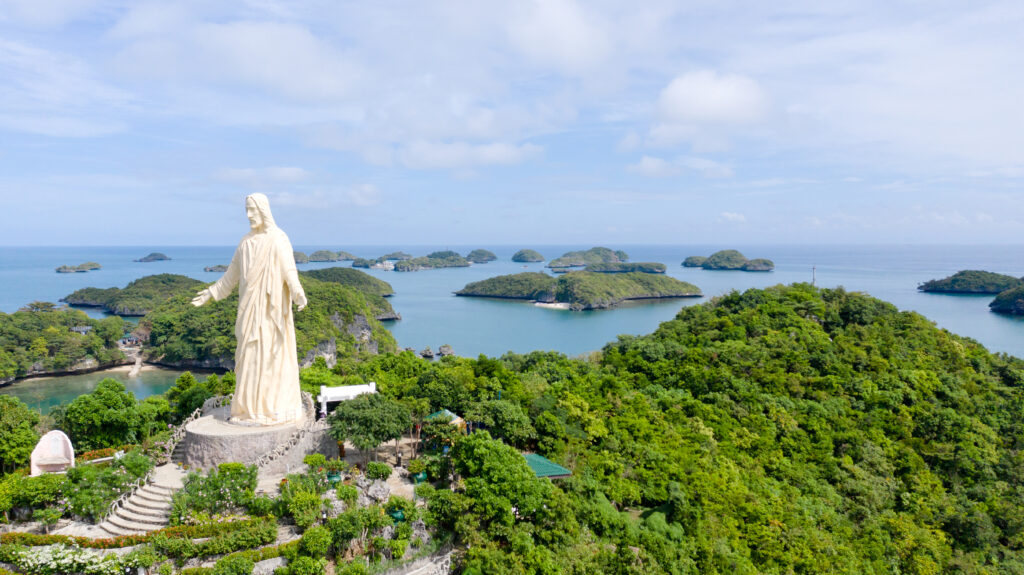 There's no better way to experience Region 1's stunning coastline than by cruise. Check out the picturesque beaches and rock formations of the northwestern municipality of Currimao before heading south to Salomague Port in Cabugao town, which has been expanded over the past year to better accommodate cruise ships. Here, visitors can disembark and explore the historic port or head to the white-sand Pug-Os Beach for some relaxation. 
Further south in the Lingayen Gulf, ships can stop by Hundred Islands National Park Cruise Port, where more white-sand beaches and stunning tropical scenery await. Made up of 124 islands at low tide and 123 at high tide, the protected area offers endless opportunities to relax and explore. Here, days can be spent kayaking, snorkelling, trekking, sunbathing and island-to-island ziplining.
Sun, beaches, and surfing
Soft sands, turquoise waters, and lush greenery make Hundred Islands a tough destination to beat, but beach lovers will find plenty more to explore in Region 1. Close to the national park, Patar Beach is popular for its golden sands, crystal clear ocean, abundant marine life, pocket-friendly seafood, and quaint beach huts. 
Head north around the Lingayen Gulf and you'll reach La Union, a surfers' paradise. To hit the waves, plan your trip between July and September (South Swell) or October to March (North Swell) when the breaks can reach up to three metres. Urbiztondo Beach in San Juan is one of the most popular surfing destinations in the area. Here, you'll find surfboards for rent and accommodation ranging from basic guesthouses to luxury beachfront resorts and villas.
It's also worth the long journey north to hit up Saud Beach, which topped Travel + Leisure's list of the 25 Most Beautiful Beaches in the World earlier this year thanks to its pristine sands, calm water, and mellow vibe. 
Culture and heritage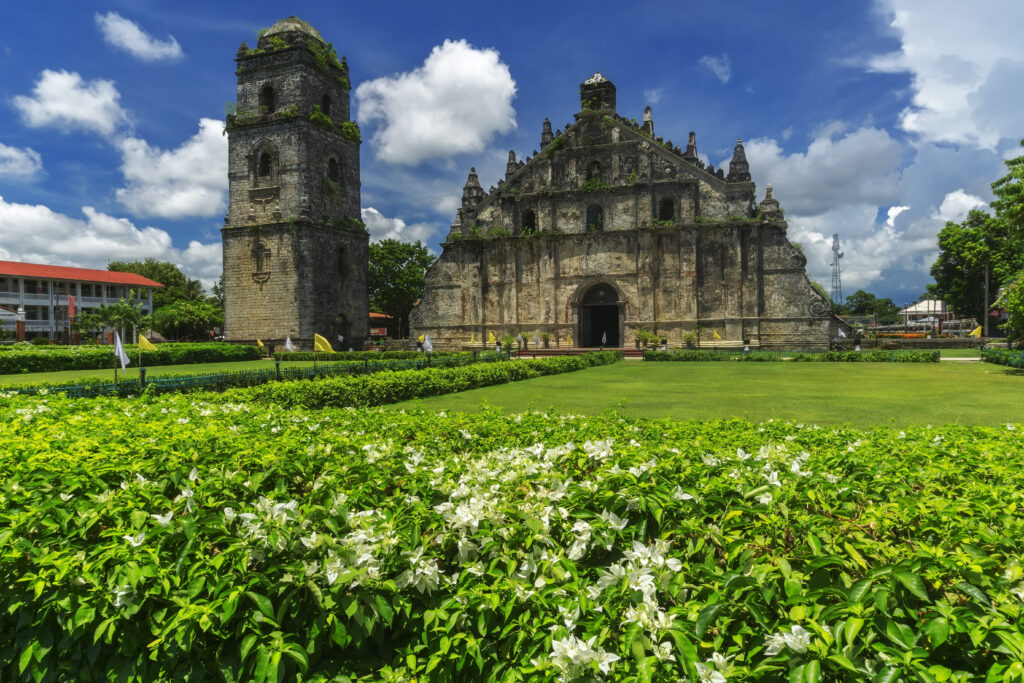 Region 1 is brimming with culture and heritage attractions, from churches and pilgrimage sites to villages championing traditional crafts. In 1993, UNESCO recognised four Baroque-style, Spanish colonial-era churches as World Heritage Sites, two of which can be found in Region 1. 
Located in the northwestern Municipality of Paoay, Ilocos Norte, Paoay Church is famed for its striking triangular stone facade and three-storey bell tower. The Roman Catholic church was completed in 1710 and is supported against earthquakes by huge buttresses on the sides and back. Also recognised by UNESCO, Santa Maria Church is another prime example of Spanish-colonial Baroque architecture. Situated in Ilocos Sur, the hilltop sanctuary has acted as a lookout, citadel and religious centre since its erection in 1765.
The historic city of Vigan is home to another must-see UNESCO World Heritage Site, Calle Crislogo. Lined with Spanish colonial houses that are now home to museums, souvenir shops and restaurants, the beautifully preserved cobbled street will transport you back to the 16th century. Across the city, you can also encounter the Ilocos region's age-old traditions such as loom weaving, pottery, and bagnet, which is a mouthwatering local delicacy of crispy pork belly.
Exploring nature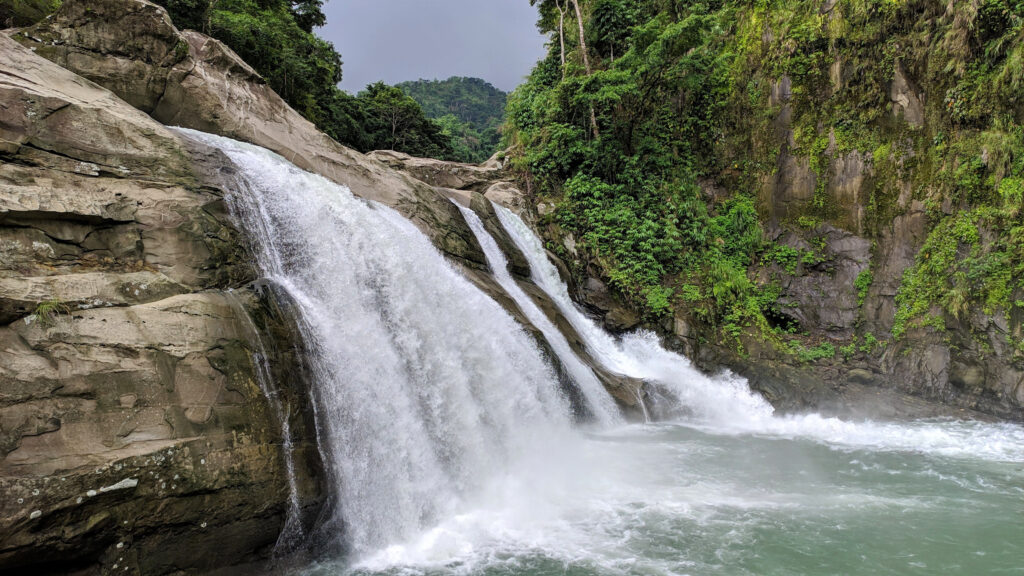 Beyond its rich culture and heritage, Region 1 abounds with stunning nature adventures. Dotted with bamboo sculptures, Paoay Sand Dunes in Ilocos Norte is a true bucket-list experience. Located half an hour's drive from Laoag, the dunes are best explored by quad bike, jeep, or sandboard. 
For something equally adrenaline-fuelled, you can hire a bike and drive two hours up the coast for a scenic drive along the Patapat Viaduct, lined with ocean on one side and lush rainforest on the other. Alternatively, head south to Santol, La Union, where a scenic, 10-kilometre mountain drive along the highland road provides easy access to Simminubulan Falls. Chase more waterfalls in nearby San Gabriel, where you can take a refreshing dip in the pool below the 50-foot Tangadan Falls.  
At the time this was written (12 November 2021), domestic travellers to Ilocos region must
present a negative RT-PCR test or Antigen test result as well as confirmed booking from DOT-accredited accommodation.