Heathrow unveils massive tapestry at T2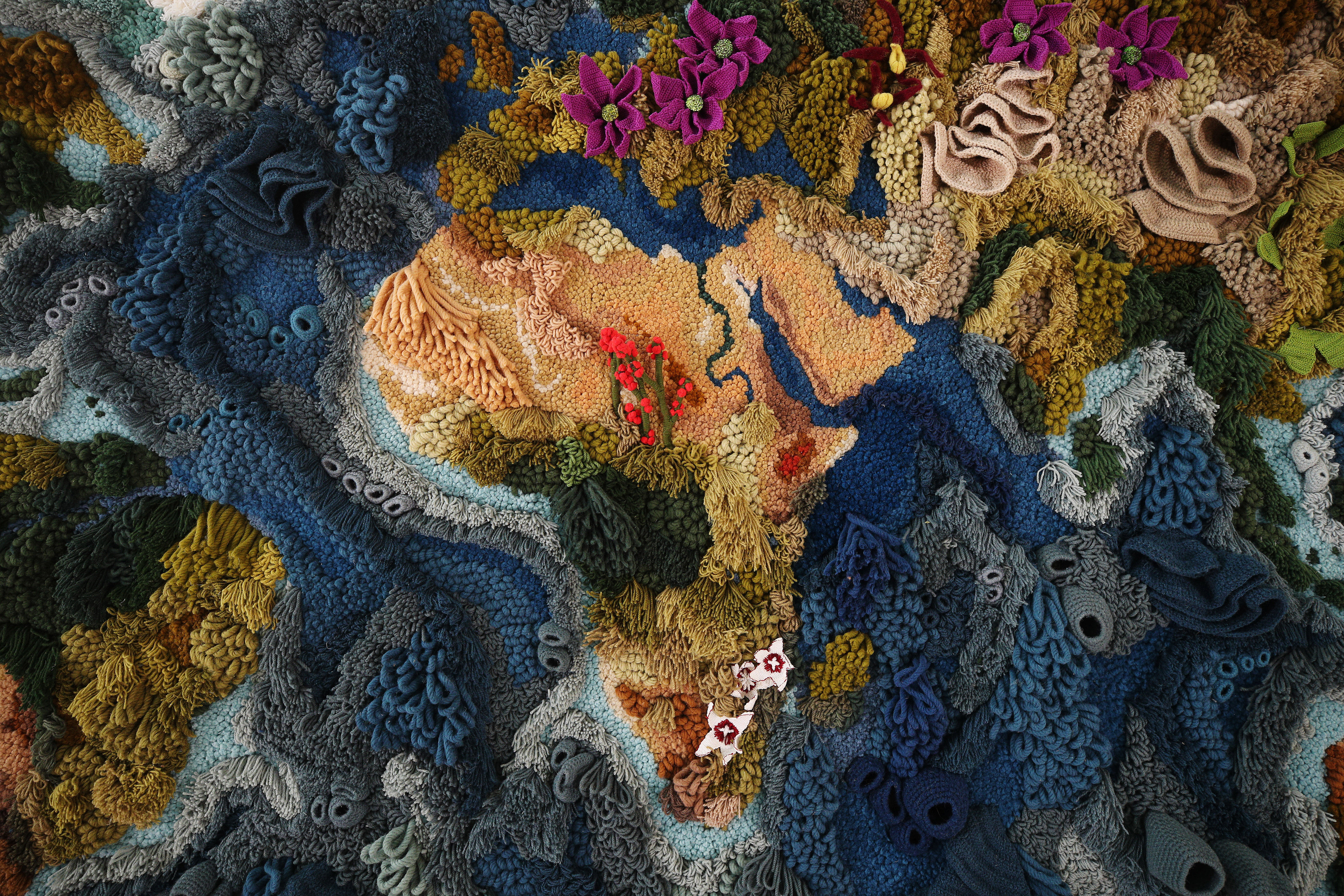 Holidaymakers flying out of Heathrow Terminal 2 over the school holidays are in for a treat as the airport and Royal Botanic Gardens, Kew today unveil a unique, hand-made 12 metre squared Botanical Tapestry, depicting global flora in intricate and colourful detail.
The botanical installation has been created to celebrate the partnership between Heathrow and Royal Botanic Gardens, Kew and marks the milestone of GBP 25,000 raised from the sustainable shopping bag launched last November, raising money for Kew's work on conserving the world's plant life.
The hand-made creation, by Vanessa Barragao, took more than 520 hours to weave. Commenting on the tapestry, developed using 8kg of jute and cotton and 42kg of recycled wool, Barragao said:
"I hope that people enjoy getting up close and personal with the tapestry in Heathrow as they head off on their summer holidays and I'm looking forward to seeing their reactions to this installation. It's been great to learn about the work Kew carries out and discover more about the important conservation of plants and fungi."
Ross Baker, chief commercial officer at Heathrow, says: "The exclusive sustainable shopping bag has been hugely popular with our passengers, raising GBP 25,000 to support Kew's science work as a global resource for plant and fungal knowledge. We hope the Botanical Tapestry delights and informs travellers on the breadth of destinations that Kew operates in, often via Heathrow."
Director of marketing and commercial enterprise at Royal Botanic Gardens, Kew, Sandra Botterell, said: "Our partnership with Heathrow is vital as our scientists regularly travel overseas through the airport, collecting seeds to send or bring back to the conservation vaults at the Millennium Seedbank. We hope the sustainable shopping bag launched last year and the Botanical Tapestry highlight a small part of what we do in building an understanding of the world's plants and fungi."
The Botanical Tapestry is in Heathrow Terminal 2 from 17 Wednesday 17 July for six weeks before being moved to a permanent location in the terminal.