Helsinki Mayor and Tencent woo millions of Chinese with new WeChat mini-program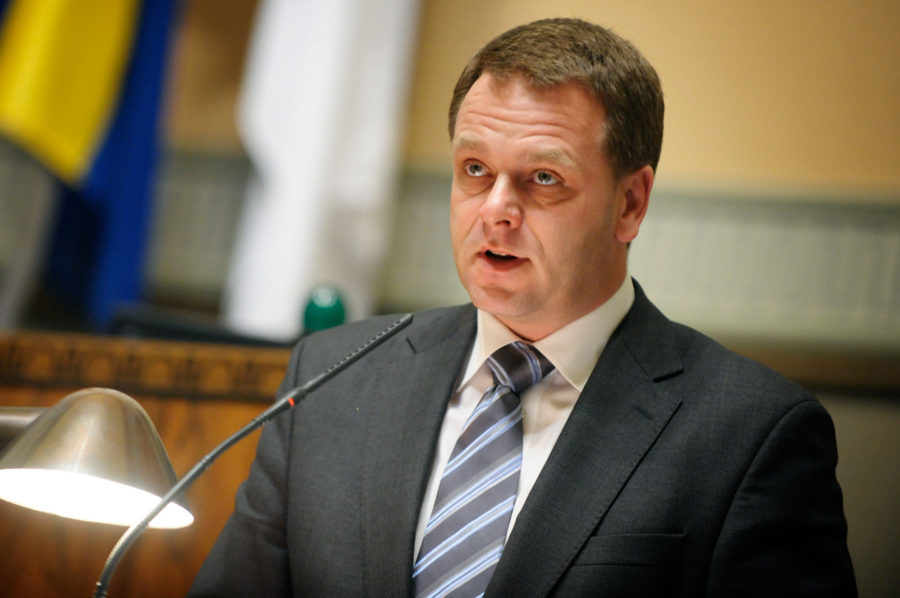 Internet service giant Tencent and the City of Helsinki launched a ground breaking WeChat Helsinki mini program on Thursday 15 February, as part of the city's Chinese New Year celebrations.
The new application offers Helsinki travel information in Chinese to almost one billion WeChat users. As a pioneer in utilising open data, the city will continue to work closely with Tencent to further develop the application.
China is the largest outbound tourism market in the world, so cooperation between the city and Tencent gives the Finnish capital a groundbreaking channel straight into the mobile devices of WeChat users. Helsinki has set itself the goal of being the most digitalised city in the world, and the cooperation with Tencent ensures that the city is already now a globally remarkable innovator in digital tourism services.
Back in September 2017 the City of Helsinki and Tencent signed a cooperation agreement, according to which the city will serve as an intelligent tourism model for Chinese outbound tourism. The two cooperation partners have since co-developed a destination mini program that offers travel information to almost one billion WeChat users.
The initial version of the WeChat Helsinki mini program allows users to access content about sights, services, events and transportation. Panoramic 360-photos, a translation service and emergency help are also included.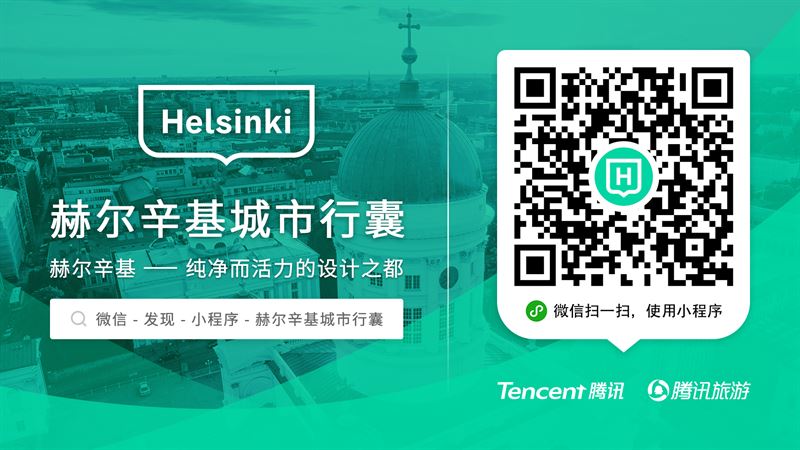 Helsinki uses its open data resources to take digital tourism to the next level
As a pioneer in utilising open data, the Finnish capital will continue to work closely with Tencent to further develop the application. Helsinki's open data resources include databases for places, events and services. The aim is to build an application that provides users with comprehensive, professional and real-time information and services.
Finland is one of the most progressive and forward thinking countries on the planet, experimenting with new technology, environmental and socioeconomic policies, such as the controversial universal basic income, to solve problems and improve the quality of life for Finns and visitors.
The Tencent agreement is part of this overall national philosophy. But, it is also very much a strategic move to position it's capital as the main transit point for Chinese tourists travelling between Asia and Europe. The agreement follows the 2015  'Stopover Finland' campaign and other tourism projects, such as Helsinki Airports  smart-pay upgrades, which have helped make the city more attractive to Asian tourists.
"Helsinki's strategic aim is to be the forerunner city of digitalisation in the near future. For travellers we want to be the safest, most functional and happiest place to visit. The Helsinki mini program makes it possible to share what's best about Helsinki with millions of Chinese people in a way that creates a shareable, local experience," says Jan Vapaavuori (main picture), Mayor of Helsinki.
"This is Tencent's first overseas pilot cooperation project in the field of smart city tourism. The project provides comprehensive and practical information about overseas destinations for Chinese tourists and a more convenient platform for overseas destinations to showcase their urban charm. Helsinki wants to build a more tailored travel experience for Chinese visitors, and forming a partnership with Tencent is the right way to do that," states Zhan Shu, general manager of the Tencent Governmental Affairs and Tourism Centre.