Hero Traveler offers "travel advice you can trust"
TD speaks with Hero Traveler's founder & CEO Joseph Anthony about the power of social media in travel planning

92% of Millennials and Gen Z trust influencers and online content more than traditional advertisements. Since the reliance of the younger generation on social media is not going anywhere, Hero Traveler founder and CEO Joseph Anthony saw an opportunity to develop the first travel-focused social media application and website, which gives consumers the ability to share, discover, authenticate and eventually book travel experiences curated by their peers, in one end to end user experience.
Despite having never stepped foot in an agency or graduated college, Anthony's life whole career is about overcoming adversity and defying the odds. He considered himself as an innovator and problem solver.
Hero Traveler is a travel-focused social media app that aims to help brands build their business by defining their broader social purposes and inspiring and empowering Millennials and Gen Zs.
Personalised and trustworthy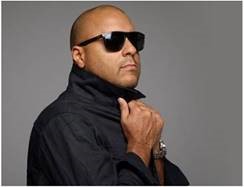 Capitalising on the trust of the younger generation on what they see and read on their newsfeeds, Hero Traveler aims to be a go-to platform for travel advice and travel planning.
Anthony tells me in an exclusive interview: "Travellers typically spend weeks planning vacations and trips, lamenting over decisions on where to eat, stay or what to do when they get there.  We are taking the heavy lifting out of vacation and trip planning by providing travellers with travel advice they can trust".
"We found on platforms like Yelp and TripAdvisor that the experience is impersonal, visually uninspiring and riddled with reviews from people you don't know. On Hero Traveler, the goal is to simply match you with other travellers or even your friends who have been to the destination you are planning to go, so you can get advice from someone you trust or we have validated for you.  We then present the content to you in a visually appealing user experience that gives a more editorial and real-life view of the experience, written by a real person."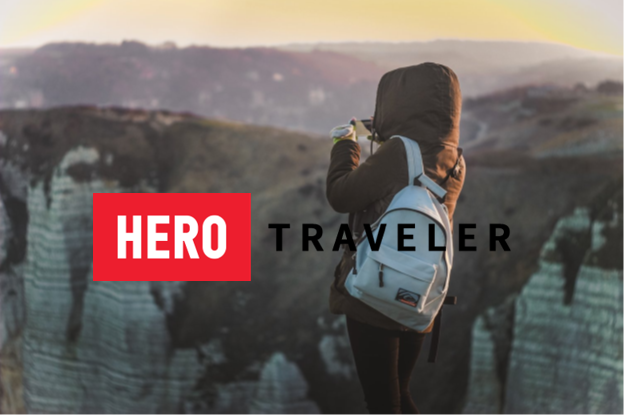 In the world of social media, the number of users and the ability to adapt to trends are everything. It took a decade for Facebook to garner 2 billion users. We also saw how Friendster, MySpace and Multiply died when they no longer became relevant to users. It is yet to see whether people will like Hero Traveler.
Anthony shares what sets Hero Traveler apart from other platforms. "We are bringing storytelling back to social media. No one is sharing stories any more, and while a picture can tell a thousand words, it sometimes can't tell the full story. We also believe that the future of social media will be fragmented into smaller communities built around mutual lifestyle interests," he said.
eCommerce platform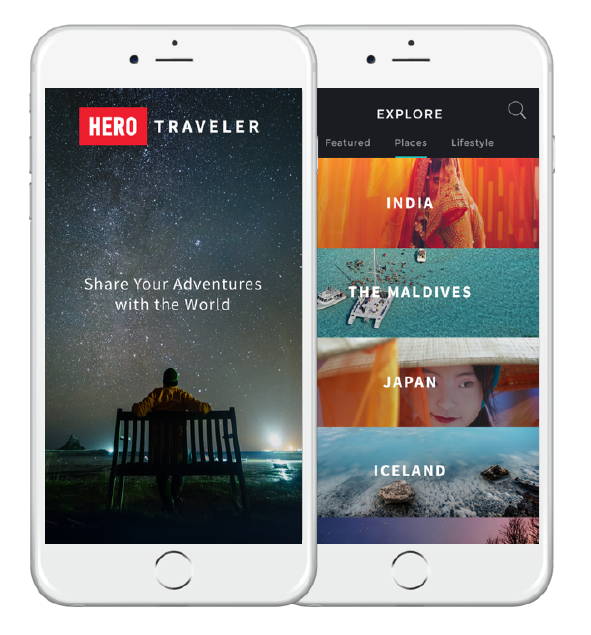 Based on first impression, I think that Hero Traveler's interface looks like a marriage of Pinterest and Instagram – definitely, visual. Users can set vacation preferences such as Adventure, Sports and Romance. Users can follow their friends and influencers and personalise their feed. Hero Traveler put together a global network of influencers, creators and journalists from whom you can get inspiration. They can also post their own stories — text, photos and video – filtered in Eat, See, Stay or Do categories.
"Millennials are reshaping the industry."
"Hero Traveler was created with the Millennial traveller in mind. With 62% of today's travellers using a smartphone for research, and 75% of booked trips being influenced by social media, it's clear Millennials are reshaping the industry. The travel industry is growing at a rapid rate, and travel content is some of the most shared on social media, yet there wasn't a dedicated travel media platform that leverages more meaningful user-generated content that was meant to empower both the person sharing the content and the person consuming it," Anthony said.
In time, developers promise the app will evolve to offer sponsored content and then ultimately become a commerce tool that allows users to book travel directly from the platform.
"Our primary goal is to grow our community of users and we see that as a byproduct of continuing to improve the functionality, adding exciting new content and getting the word out there! We are bringing on new partners every day, including tourism boards like Greece and Jamaica, who have already recognised the power of what creating great branded content can do," he said.
"We also have a growing community of traveller influencers and contributors that are helping us get the word out organically. Finally, we are working on a creative campaign that we think will grab people's attention! It's definitely going to be an exciting year for us!" he added.