Hidden China: Uncovering secret spots with travel expert Amy Fabris-Shi
Air China has teamed up with travel expert and author Amy Fabris-Shi, who listed the top five places that Brits should put on their 2019 travel bucket list.
Amy Fabris-Shi is a former professional ballet dancer who believes that "like dance, writing is a powerful outlet". About 15 years ago, she moved to Shanghai, which gave her the opportunity to travel extensively as an author and editor. Since then, she has worked with publications such as Conde Nast Traveller, DestinAsian and National Geographic.
According to Fabris-Shi, travel trends are seeing a resurgence for forgotten destinations, as a way for visitors to combat the impact of over-tourism. That's why on her recent work with Air China, she's listed the top five lesser-known spots which are highly-recommended for Brits.
The Venice of China
Take a two-hour drive from Shanghai to Zhouzhuang, and enjoy a day in one of the oldest water towns in China, rivalling Venice's ancient canals. The town is made up of a series of canals that were used over 900 years ago by some of the wealthiest businessmen of the Yuan Dynasty to transport precious silks, ceramics and arts. The town's architecture is largely untouched, enchanting visitors with its romantic labyrinth of narrow streets and stone bridges.
The Insta-Green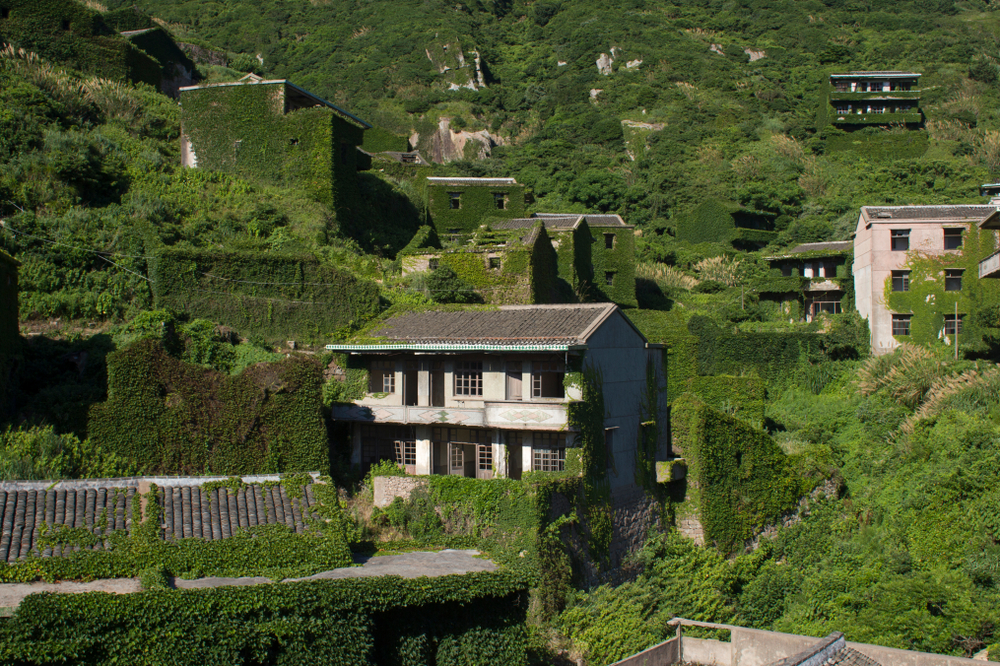 Once home to over 2,000 fishermen, 40 miles outside of Shanghai and being one of 400 islands, Houtouwan is an interesting image to capture. Illustrating how nature and manmade structures can come together to create unmissable magic, it's a striking image perfect for your Instagram timeline.
The Zhangye Danxia Landform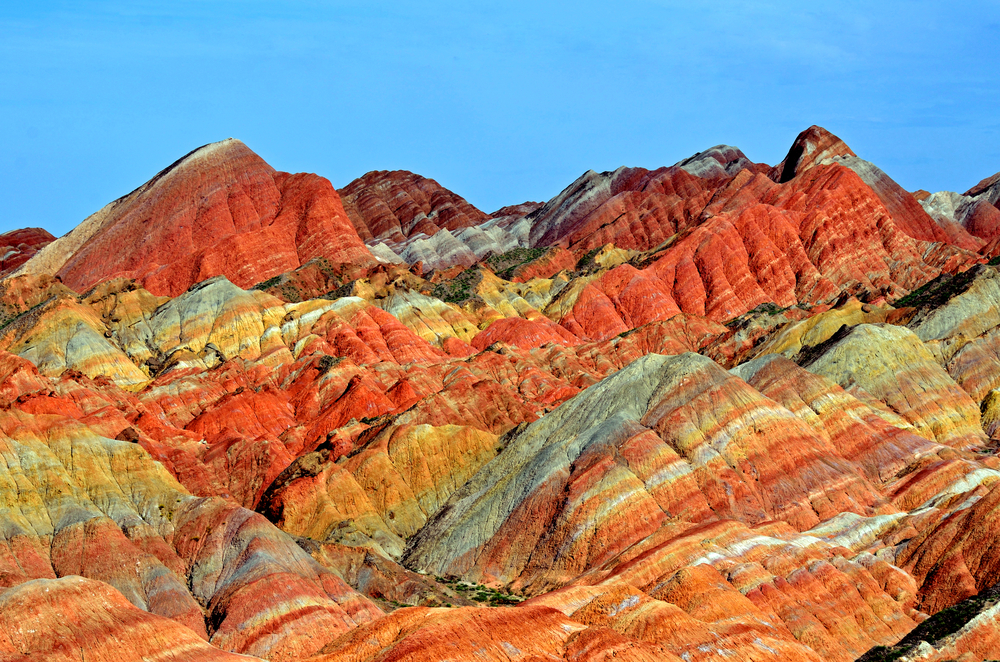 What would you get if you mixed rainbow and rock? These layered sandstone mountains in China look like they are made of pressed crayons. Located near the China – Mongolia Border, these hills have vivid red, orange, and yellow stripes, creating an incredible technicolour harmony across the mountains with rocks allegedly shaped like animals and mythical creatures.
Haohan Qiao — "Brave Men's Bridge"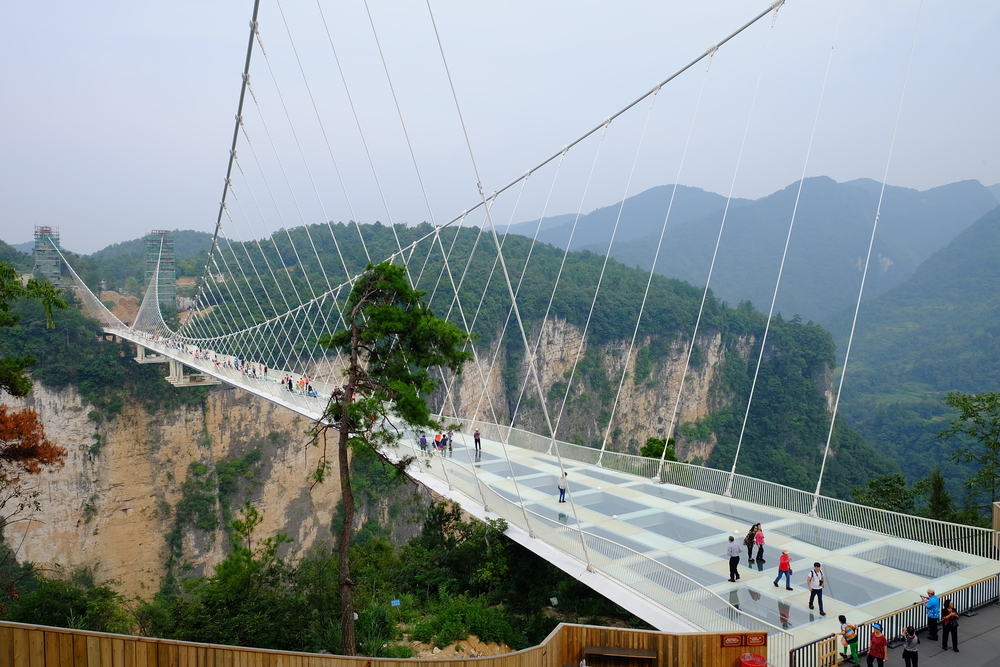 At nearly 305 metres long, this astonishing glass suspension bridge is one of the longest in the world. The bridge connects two peaks in the rocky terrain of the national park in Hunan Province. This region is believed to have inspired the film Avatar. Visitors stare directly onto the 590-foot drop through thick panels (transparent glass), which are 25 times stronger than regular glass.
Wudaoying Hutong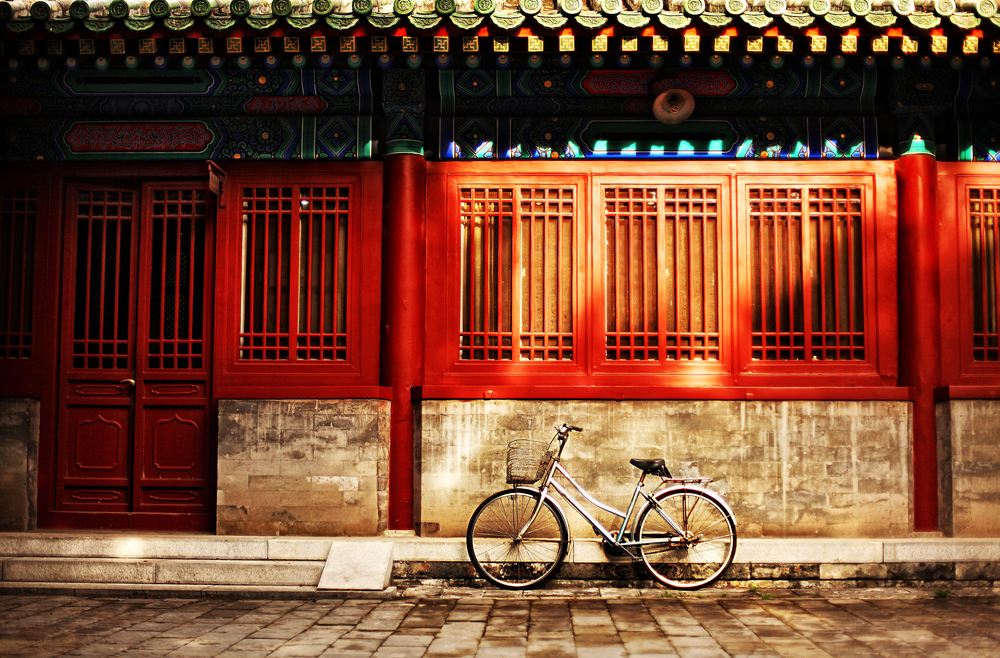 Go offbeat in Beijing and live like a local with this quirky and quaint alleyway, adjacent to the renowned magnificent Lama Temple in the old quarter. Home to trendy boutiques, music venues, restaurants and Chinese cafés, this hutong offers traditional Chinese heritage as well as providing a quiet haven in the bustling streets of Beijing.
"Attractions to consider that you might not have heard of"
Amy Fabris-Shi, concluded: "It's clear that these famous landmarks are one of the main reasons why China attracts millions of visitors each year. However, for those who might want a slightly more unique experience, there are equally a number of attractions to consider that you might not have heard of. It's important to research options ahead of your trip to ensure you have your dream holiday tailored to you."
Air China is the largest air carrier between China and the UK. It operates up to three flights per day from London (Heathrow) to Beijing and up to three flights a week from London Gatwick to Chengdu.
Here at TD, we put our best efforts to provide the latest and most valuable content to our readers. It is a true labour of love - where we work hundreds of hours each month - to make sure we offer meaningful content. If you value what we do, please consider a donation of any amount.
This would mean the world to us! Thank you and click here to proceed!