Hilton, technology and the "deep passion" for travel in APAC
Contributors are not employed, compensated or governed by TD, opinions and statements are from the contributor directly
According to a new study from Hilton Honors the vast majority of travellers, based out of the Asia Pacific region, regard travel as a fundamental aspect of their identity, with 88% of participants in survey responding that their "love of travel is a huge part of how they define themselves".
The research, completed  by 2,300 avid travellers aged between 20-45 across 11 Asia Pacific countries and segmented by life stage, explored the travel motivations, aspirations and expectations of the region's most active travellers. 
Commenting on the results of the study Sarah Somerville, Hilton's senior director of customer engagement, loyalty and partnerships in Asia Pacific, said: "Travel is a deep passion for most travellers in Asia Pacific," said. "It gives them a real sense of pride and has become a core part of how they define themselves. Today's travellers want to live like locals, feel inspired by the places they visit and experience a transformative journey that is wholly their own. They also embrace the role technology can play, not only in making their travel experience more efficient, but also in enhancing the planning stage through the use of augmented reality and virtual reality technologies."
To shed more light on the study I caught up with the Hilton loyalty specialist, to drill down into the company's findings and find out more about APAC's travel addicts.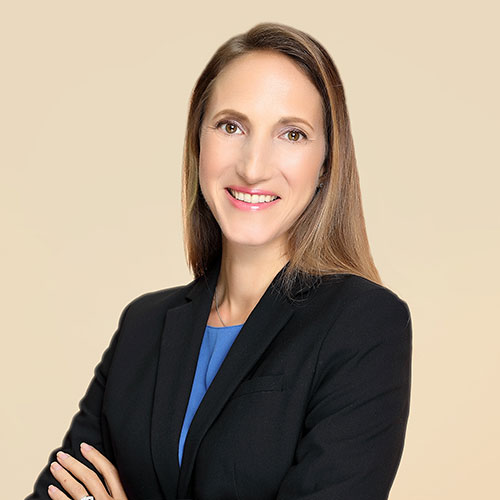 TD: In your statement from Hilton about the Asian trends you say "Travel is a deep passion for most travellers in Asia Pacific. It gives them a real sense of pride and has become a core part of how they define themselves." How does this compare with how Asian travellers felt about travel five years ago?
Sarah Somerville (SS): In today's world, travel has become so integral to identity that Asian travellers have now incorporated travel as a core part of their lifestyle. Our recent Hilton Honors research on the core motivations of Asian travellers reveals that an overwhelming 88% of respondents define themselves through travel. However, this is a recent and marked shift in attitudes. 
In my opinion, travel has become increasingly democratised over the past five to ten years. Currently, we are arguably in the heart of the Golden Age of Travel, and this can be attributed to a number of factors working in tandem. For example, South East Asia is home to eight of the 18 best-performing emerging economies in the world, including the likes of Indonesia and Vietnam. This sustained growth in income empowers more individuals to travel. Also, with more and more Asian destinations being serviced by airlines (notably low-cost carriers), as well as an improvement in infrastructure across developing countries, this marks a general increase in accessibility and appeal of Asian destinations, especially to travellers in Asia. 
"Over four in five travellers (82%) will not hesitate to cut back on spending"
Within my own social circles, I have seen friends and family become markedly more involved in every aspect of their vacation planning over the past five years. Whether it's using social media to find inspiration on destinations or activities, or requesting highly customised itineraries from travel agencies – I find that people are now more inclined to want to personalise their holidays around what they want to do, eat and experience.   
With active travellers in Asia now considering travel a necessity rather than an occasional indulgence, there are some key behavioral patterns that connect these individuals. As demonstrated across the board with our respondents, travellers here are now designing their lifestyles around travel, making sacrifices in their everyday living in order to make it possible to travel. Over four in five travellers (82%) will not hesitate to cut back on spending in other areas of daily life to afford frequent travel, according to our research – and an astounding 88% feel that spending on travel grants them more fulfillment as compared to spending on other types of purchases. 
Upwardly mobile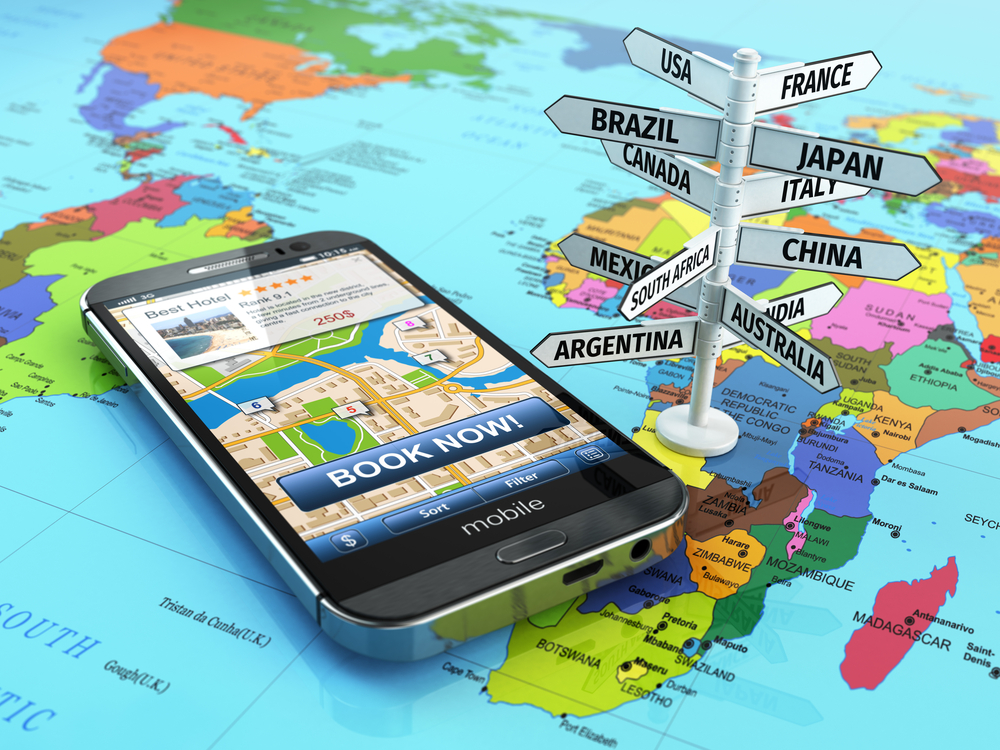 TD: What has been the contribution of mobile in fueling this change and how does this compare to attitudes of US and European travellers to the technology?
SS: While travel has increased in frequency all over the world, the rise in the popularity of mobile can be considered one of the key motivators for this. We Are Social's Digital in 2019 report estimates that approximately two-thirds (5.1 billion, or 67%) of the world's population now has a mobile phone, and almost 4 billion (77.9%) use their phones to access the Internet. Notably, Asia Pacific far outstrips other regions in terms of mobile usage – the same report gauges Asia Pacific's monthly mobile data traffic at 19.43 billion gigabytes, which is more than the Americas, Middle East, Africa and Europe combined. 
Undoubtedly, consumers in Asia now consider mobile as their primary digital platform in conducting their daily lives, including travel – for example, 97% of Chinese travellers book and pay for travel through their mobile phones. Being inspired by social media to travel, book accommodation and flights, and navigate overseas locales through the use of mobile maps is second nature to these consumers – and it is now crucial for brands to facilitate more convenient, intuitive mobile platforms to meet these new uses and expectations. For example, our Hilton Honors mobile app, in both English and Chinese, is available to members of our Hilton Honors loyalty program. The mobile app offers a range of services and benefits aimed at streamlining every aspect of the guest experience. 
Reality shift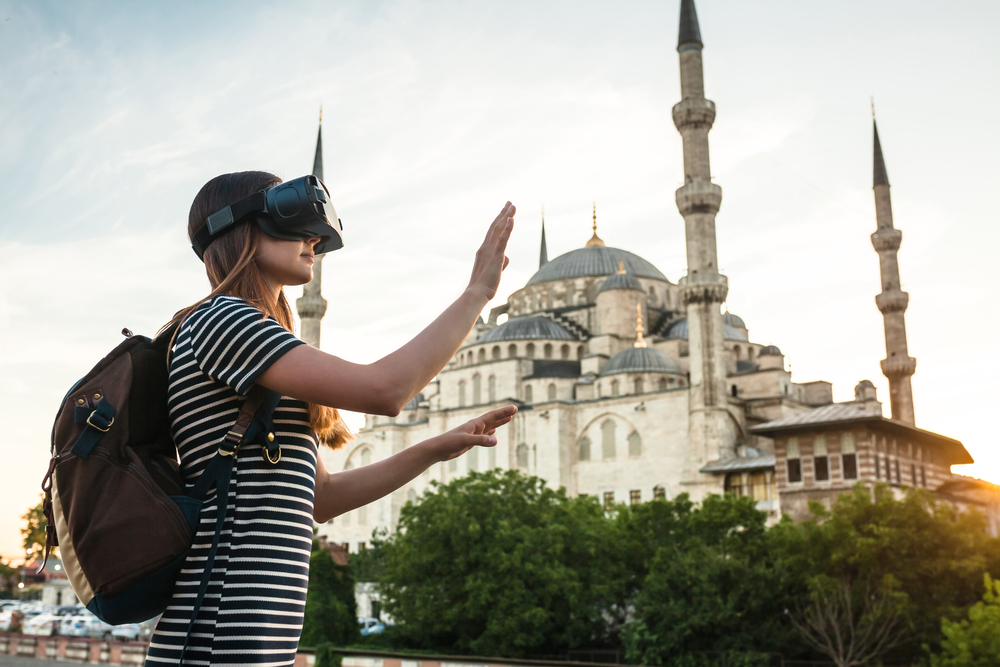 TD: The report also says that: "two in five travellers believe that the use of VR and AR could help make travel more fun in the future." What in-roads has Hilton made in using AR and VR?
SS: The Digital Check-In feature on the Hilton Honors mobile app incorporates a version of AR technology – this empowers guests to visualise and select their preferred room type based on both the hotel layout and its external surroundings. Interactive digital floor plans make it easy for Hilton Honors members to decide whether they want to be near the pool or the elevator, and integration with the Google Maps API lets guests determine if they prefer a view of the courtyard or the city skyline. 
We also leverage VR to help customers plan their trips. For instance, we debuted a 360-degree mobile video ad that offers viewers a virtual vacation at Hilton Barbados. Viewers had the option to tap into an alternating sequence of six 360-degree scenes, and explore the videos by tilting or rotating their devices – checking out the view from a hotel room, admiring a coral reef surrounded by schools of fish and preview stretches of the beach and ocean. 
Additionally, we utilised VR technology to bring the on-property experience to larger audiences, enabling them to immerse themselves in experiences that would otherwise be relatively difficult to access. For example, in the lead-up to the launch of THE MURAKA, the world's first undersea residence at Conrad Maldives Rangali Island, at the end of 2018, we offered potential clients in Singapore and Hong Kong an exclusive glimpse into its facilities and surroundings via the use of immersive VR technology. 
To continue to offer the most forward-looking, revolutionary innovations to our guests, we opened the Innovation Gallery next to our global headquarters at Hilton McLean Tysons Corner in November 2017 – an incubator and experiential showcase for cutting-edge product developments that will shape the future of Hilton hospitality. One of the innovations on showcase is the Virtual Reality Stage, which includes VR headsets to experience new Hilton concepts. Visitors are also able to view model rooms from some of Hilton's newest brands, including Tru by Hilton and Canopy by Hilton.    
With less than half of those interviewed currently seeing this (VR and AR) as a benefit, where do you think use of this tech by the hospitality industry will be in five years, do you think it will catch on?
While the use of AR and VR technologies is still in its infancy, brands and companies across all manner of industries and markets have already started to recognise their versatility and untapped potential. In five years, I wouldn't be surprised to see hospitality brands across the globe offer guests immersive and intuitive services across every area. In my years in the hospitality industry, we've gone from printed holiday brochures and booking trips via brick and mortar travel agencies, to holiday inspiration from social media and flight comparison sites. The evolution of these technologies disrupted the travel industry – which at the time, was difficult to predict. With the data we have available in today's day and age, coupled with the understanding of traveller needs and desires, we feel there are very compelling use cases for the adoption of AR and VR in the hospitality industry.
For example, I can see how virtual travel experiences will become commonplace and expected; users will be able to get a taste of faraway destinations and thrilling activities just by donning a pair of VR-enabled goggles.
Furthermore, enhanced virtual room tours, facilitated by VR and AR technology, will likely become an aspect integrated into the hotel booking process. Guests will be able to preview every aspect of a hotel room before making their final booking – which will likely contribute to higher guest satisfaction, as they become empowered to make highly informed decisions and select the exact room they desire and expect, every time. In five years, we will see VR-facilitated showcases become the norm, and brand, hotel concept and destination experience showcases will likely become the most immersive, engaging method of getting to know hospitality brands.
As part of our innovation-led culture, we've also been actively rolling out new digital features on our Hilton Honors mobile app supported by AR-derived technology – and these services will be continuously enhanced.
In part two of our interview Sarah Somerville and I get into experiential travel and the importance of unique activities and authentic cultural attractions to young, modern holidaymakers.