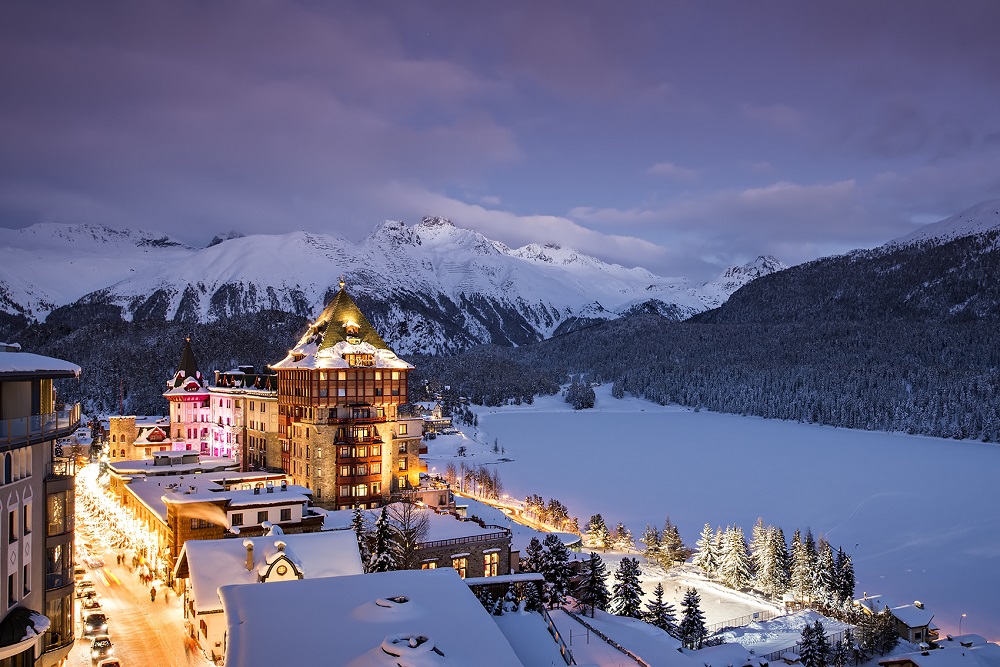 To celebrate 100 years since Alfred Hitchcock entered the film industry, Badrutt's Palace has launched a dedicated season-long package from 28 June – 9 September.
It has been a century since the esteemed British film director Alfred Hitchcock entered the film industry and changed cinema as we know it. In celebration of his life and work, Badrutt's Palace, where Hitchcock honeymooned in 1926, is offering a one-of-a-kind 'Hitchcock holiday' experience.
The three-night experience will include a stay in The Hitchcock Suite (room 501), indulgent Hitchcock-inspired dishes, a cocktail making class in the storied Renaissance Bar, and live screenings of Hitchcock's most celebrated films in the hotel's Embassy Ballroom.
 For Hitchcock, the scenic views provided the backdrop for many of his renowned films, including The Prude's Fall (1924) and The Man Who Knew Too Much (1956). While sat at his desk in Room 501, he is said to have written The Birds (1963), inspired by the characteristic large flocks of mountain birds soaring high above the hotel's turrets and spires.
During the three-night stay, guests will also be treated with some of Hitchcock's favourite dishes at the hotel'sLe Restaurant and Le Grand Hall, such as Venetian schnitzel and fries, followed by pannacotta and mixed berries. After dinner, guests will be learning how to make one of Hitchcock's favourite drinks, The White Lady cocktail.
For those craving a more exploratory experience, guests can quite literally follow in Hitchcock's footsteps. His favourite spots include The Leaning Tower, which dates back to the 12th century and competes for the title of 'most inclined tower in Europe', followed by the rustic interiors of the hotel's village restaurant, Chesa Veglia, another Hitchcock favourite.